Does Washing Your Hair With Beer Actually Work?
If you're looking to elevate your ho-hum hair to the next level, it just may be the right time to say cheers to beer when you wash your hair. Rather than drink the beer, you can apply it as a hair rinse to create silky-soft, lustrous hair that radiates shine. Beer could also have other benefits for your mane, according to the experts.
Read on to find out if adding beer to your hair care routine is worth a shot, plus info on the best products to strengthen and improve the health of your hair.
Does Washing Hair With Beer Work?
Using a beer shampoo or a beer hair rinse has been a popular choice among those seeking improved texture and overall hair health. Beer is believed to make your hair shinier, transforming lackluster locks, leaving them soft and radiant.
Beer is compromised of its four essential ingredients:
Thanks to two of these key ingredients, malt and hops, beer is rich in both protein and vitamins, including B vitamins, which bolster both hair and overall health.
The alcoholic brew has long been popular among celebrities and stylists, as a part of a holistic hair care routine, despite there being little to no scientific evidence to support the use of beer as a remedy in hair care.
The beverage can be used as a clarifying shampoo to help remove buildup from hair products. You can also use a beer hair rinse to nourish a dry scalp or improve dry hair. Additionally, some people believe that a beer hair rinse can benefit damaged hair resulting from heat-styling methods, such as blow drying.
Shop: GRO More Hair Kit
Potential Benefits of Beer for Hair
Applying a beer rinse to your hair (sorry, not drinking it) has a bevy of potential benefits, including:
Adds shine
Boosts bounce
Strengthens strands
Replenishes moisture
Cleanses & clarifies
Deep conditions
Softens hair
Creates fullness
Also: Can Drinking Alcohol Impact Hair Loss?
Can Washing Hair With Beer Support Hair Health?
"If you wash your hair with beer, it won't make your hair grow. But, beer is rich in proteins and vitamins. This means that using it externally, such as washing with a beer hair rinse, could help support healthy hair or increase its shine," said New York City hairstylist Jasmine Anna Galazka.
Opting to include a beer hair rinse as part of your regular hair care routine may also help to balance both scalp and hair oil production. As the beer proteins bind with the hair cuticles during washing, the hair follicles, in turn, appear to have a more smooth surface. This smooth surface then reflects light, which will make your hair appear shinier.
Beer as a Protein Powerhouse
"Beer may help to strengthen the hair. Beer has some protein, and when it is used as a beer rinse, it may function similar to a protein treatment," said Dr. Michelle Henry of Skin & Aesthetic Surgery of Manhattan.  
And for those with fine or thin hair, utilizing a beer rinse may also help improve volume or give the appearance of fuller-looking hair. It also may help fortify the existing hair follicles to stimulate circulation, which can create the appearance of a fuller, thicker mane.
How to Do DIY Beer Hair Rinse
The good news is that because beer contains alcohol, it acts as an astringent or deep-cleansing treatment for the hair. The less savory side is that the beer smell is something you likely don't want clinging to your hair. To skip smelling like the dive bar around the corner, implement these steps.
Wait until nearly the end of your shower session before applying the beer hair rinse.
Gently pour a room-temperature, flat beer over the length of your hair, working from the roots directly down to the ends.
Allow the beer rinse to remain on your hair for a few minutes before rinsing with cold water. The cool-water rinse will help further seal the cuticle, leading to more smooth and glossy looking hair.
Also: Where to Donate Your Hair
Using Beer as a Conditioner
"The barley found in some wheat beers is especially good for sealing the hair's cuticle and can be used as a conditioning tool," said New York City hairstylist Davide Marinelli of Davide Hair Studio. Barley binds with the hair cuticle to bolster its texture, overall condition and shine.
There are two primary options to use beer as a conditioner: a deep conditioning hair mask or a leave-in conditioning treatment. Here's how.
How To Use Beer as a Hair Mask
To use beer as a hair mask, follow these steps:
Apply a mixture of beer combined with a thicker emollient, such as Vegamour GRO Revitalizing Conditioner, a deep conditioning hair mask or coconut oil, from the middle of your hair shaft to the ends.
Allow the mixture to remain on your hair for several minutes while in the shower.
Rinse with cool water.
See: How Often Should You Wash Your Hair?
How to Use Beer as a Leave-In Conditioner
To apply beer as a leave-in deep conditioning treatment, follow these steps:
Fill a spray bottle with equal parts beer and water.
Mist on damp hair, from middle of the hair shaft to the ends.
Allow hair to air-dry.
Should You Add Beer To Your Hair Care Routine?
If you're looking for a way to add shine and luster to your locks or boost your mane's volume, beer may be a solution. However, whether you decide to raise a glass to your hair or not, it's always important to consistently support your hair's wellness.
More From VEGAMOUR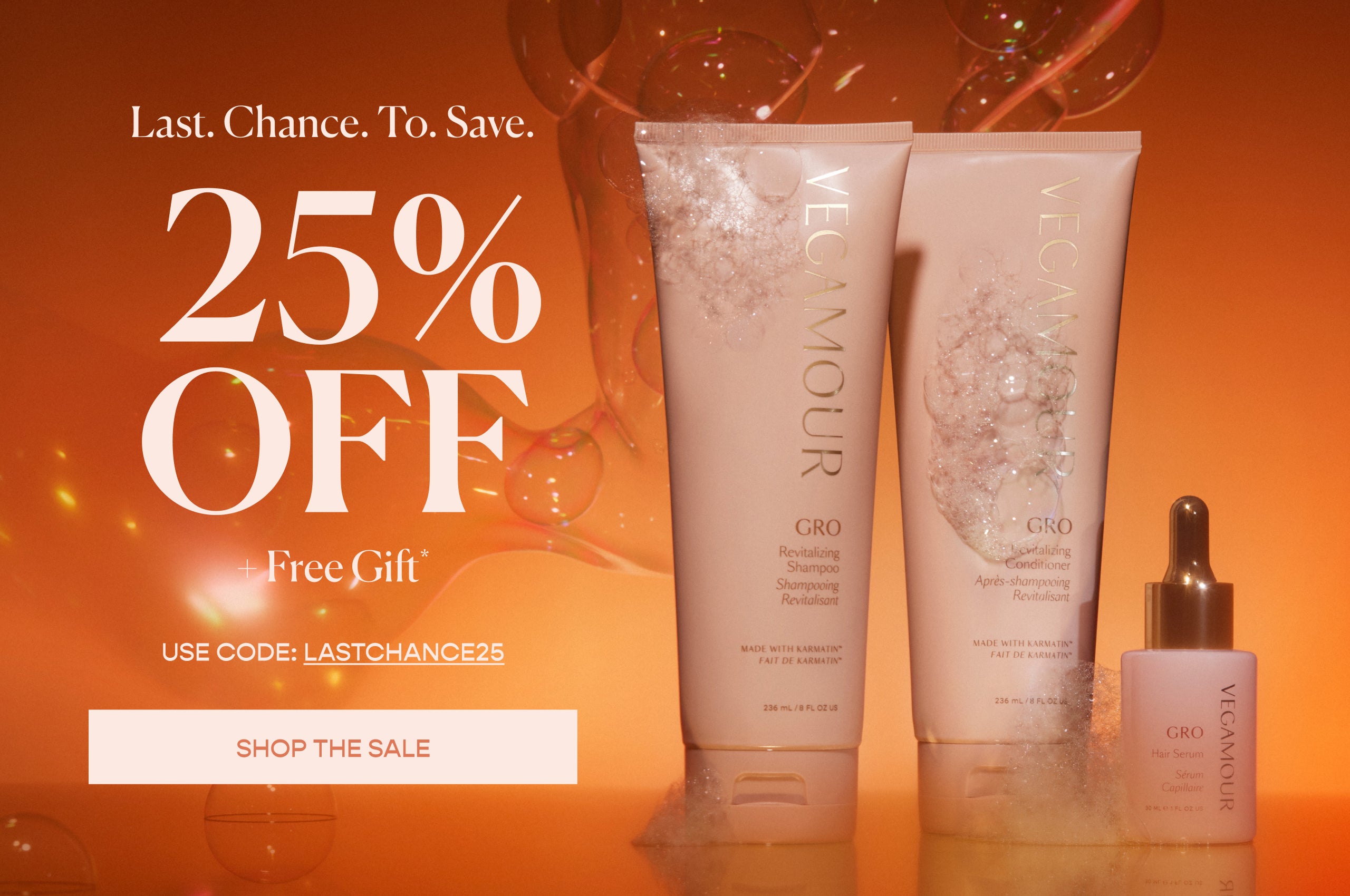 Disclaimer: Information in this article is intended for general informational and entertainment purposes only. It is not intended to constitute medical advice, diagnosis, or treatment. Always seek professional medical advice from your physician.