10 Expert Tips to Manage Holiday Stress and Maintain Your Self-Care Routine
The holidays should be a joyful time, but for many of us, they're also packed with stress. From finding the perfect gifts to managing hectic holiday schedules, the rigors of the season can leave many of us feeling like less than our best selves. 
To help, VEGAMOUR consulted some of our favorite stress and beauty experts to learn more about managing holiday stress and maintaining a self-care and beauty routine. Plus, what you can do to to maximize your self-care routine.
1. Stick to the Plan
"During the holidays, it is important to try and keep up a routine, handle stress and take care of your mental health," said freelance makeup artist and skincare specialist Molly Thompson-Tubridy. "Set aside 10 minutes every morning and evening, no matter how busy the day is. Use this time to cleanse, moisturize, apply serums etc. In the morning, this will help give you a boost, so you feel refreshed and ready to tackle the day. Do the same in the evening, applying soft night creams and any other indulgences you like. This helps you wind down and lets your body know that now is the time to rest and give your mind a break."
2. Schedule Some "Me Time"
"Maintaining your inner beauty is just as important as maintaining the beauty we project to others," said Healjunkies founder and aromatherapist Aditya Sneh. Taking some "me" time allows us to recharge our batteries and reinvigorate ourselves for the rest of the week. It's easy to get wrapped up in everything everyone wants or needs from you during this busy season, and it's also easy to lose sight of what you want/need. Make sure you set aside some alone time each week where all that matters is doing something that brings you joy."
Shop: GRO Balance & Boost Kit
3. Practice Affirmations
"To intertwine stress management with a beauty routine, reframe the routine as an important part of practicing self-care, which it absolutely can be," said certified stress management coach Stephen Light of Nolah Mattress. "The very act of engaging in a beauty routine is inherently self-care, but you could take it a step further and add some positive affirmations into the mix. Combining the two could help ensure your commitment to both. Taking care of the health of your skin while verbally reinforcing your self-worth is an excellent combination of wellness techniques and can help soothe any holiday stress.
4. Consider Soothing, Calming Hair Products
Dan Hodgdon, VEGAMOUR CEO, explained to Women's Wear Daily how carefully formulated hemp-infused hair products can help promote healthy hair growth and reduce stress. 
"Our research into [hemp] has shown that it was practically designed by nature to help promote healthy hair growth," said Hodgdon. "It increases blood circulation around hair follicles and instantly reduces inflammation upon contact with the skin. Also, by reducing stress and anxiety and improving sleep, it helps to lower cortisol levels, which causes both hair loss and weight gain. Added with vitamins to help hair grow and become stronger, as an indigestible, it balances the endocannabinoid system that is beneficial for both hair and overall body wellness."
Check out VEGAMOUR's full line of GRO+ Advanced Collection, which are formulated with soothing, calming broad-spectrum hemp and include shampoo, conditioner, serums, gummies and more.
5. Keep Your Favorite Products Close
"It's really important to stick to your routines during this time," said Ryan Brown of Kenra Professional. "Even if you're traveling, make sure you aren't forgoing your usual hair and skincare routine. When you have that, you'll feel much more stable and settled. Don't feel like lugging full-size bottles in your carry-on? Buy travel-size reusable containers for your products. Better yet, if you have a family member asking what you want for a gift, tell them the exact products that you want! That way, you know you're getting something you'll use, and you'll have it ready and waiting for you."
Read: Meet Vegamour's Best-Selling Kits
6. Try A DIY Facial Massage
Kirstie Sherriff, founder of Proverb Skin, said facial massage can boost oxygenated blood to the face and head and remove waste gases. "Your skin and cell renewal see the benefits, but any massage around the face and head also helps boost endorphins to the brain. Use this time to focus on your daily goals and what you want to achieve, as well as what you're grateful for. In a world where most of us believe we don't have enough time, those precious minutes are crucial for your skin, body and mindset this holiday season and beyond!"
Try: GRO Revitalizing Scalp Massager
7. Supplement Your Health
"One thing I make sure to focus on during the holiday is keeping up with my supplement routine," said Heather Hanks, a nutritionist with USA Rx. "Sometimes the days get away from us, so taking my supplements first thing in the morning is important. Supplements help reduce inflammation, lower cortisol levels and support mood by supporting the gut-brain axis. I find that I feel much better when I can control — or at least help support — my body's reaction when I know I will be exposed to stress!"
8. Practice Mini Meditations 
"Take a few minutes to close your eyes and sit quietly," said therapist and mindfulness instructor Margot Anderson of Creating Resilience. "Allow your breath to soften. Think about who and what is most important to you this holiday season after the pandemic. Find ways to simplify or let go of the hustle-and-bustle of the holidays. Distill your offerings (food, entertainment, guests) to what matters most. Keep it simple, so you can be present for yourself and your family."
9. Make Room for Wellness
"You have to prioritize your wellness, especially in the winter months," said Lisa Odenweller, founder and CEO of Kroma Wellness. "That means having healthy snacks and beverages around to cut through all the holiday treats. It doesn't mean you can't enjoy yourself, but if you're used to a certain routine and let it completely derail over the holidays, you will likely feel bad during and afterward. Plus, you'll have a harder time getting back into it after. The holidays are 100% about having fun, but finding balance is key so that you're ultimately as healthy and happy as possible and feeling like your best self."
Try: GRO+ Advanced Gummies With Hemp
10. Create a Wind-Down Routine
"One of the best tips to manage your stress while including self-care and beauty is to create a great nighttime routine and stick to it," said Abby Wood, a sleep health content associate at Mattress Nerd. "Creating a routine that you do before you go to sleep every night can help tell your body that it is time to relax and go to bed. If you are struggling to manage your stress, odds are you probably are not sleeping well throughout the night or are struggling to fall asleep. Staying consistent with a nighttime routine will, over time, reduce your stress levels, improve your sleep quality and help you wake up feeling refreshed."
More From VEGAMOUR
Photo credit: Vlada Karpovich/Pexels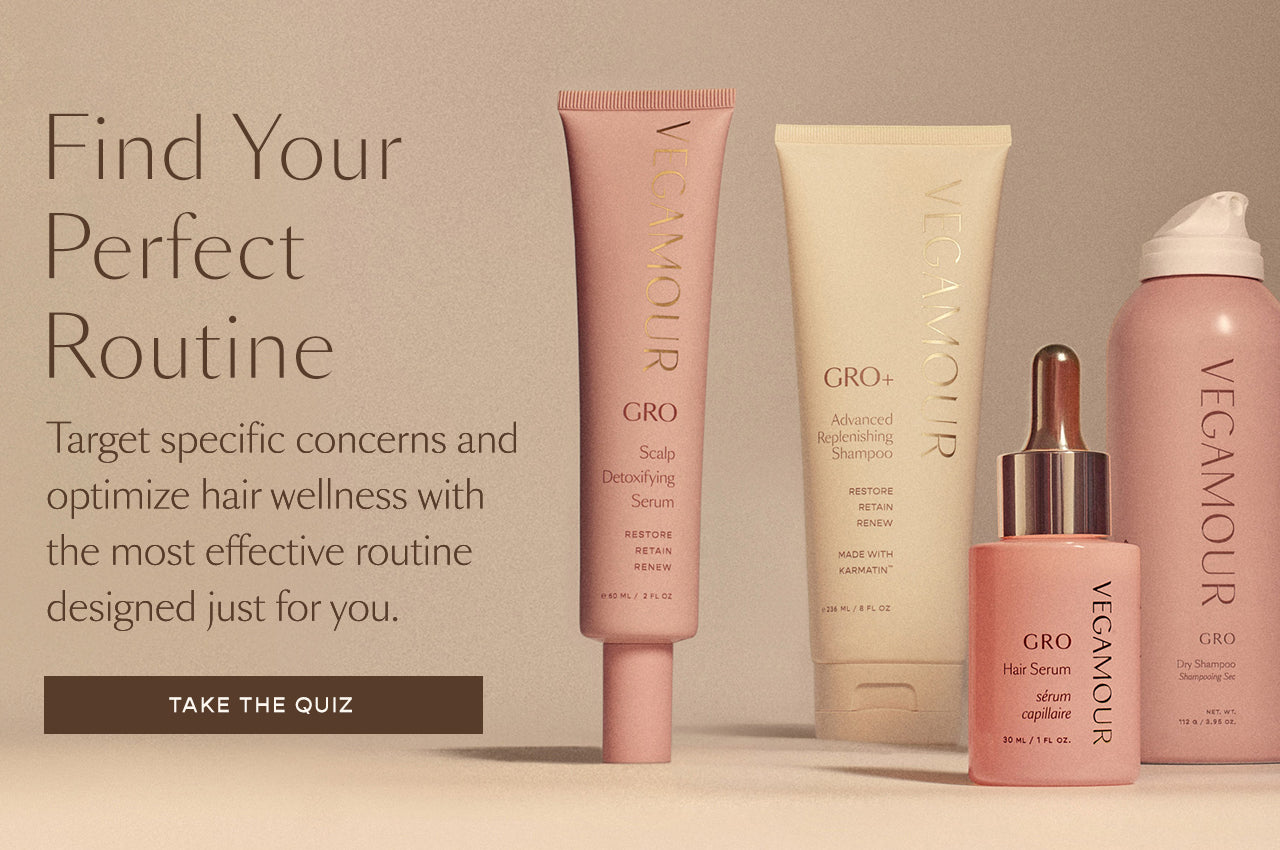 Disclaimer: Information in this article is intended for general informational and entertainment purposes only. It is not intended to constitute medical advice, diagnosis, or treatment. Always seek professional medical advice from your physician.