How to Revive Heat-Damaged Hair
It's fun to style your hair in bouncy curls, soft waves or sleek strands, but all the blow-drying, flat ironing and curling needed to create the looks you love can result in damage.
Heat-damaged hair can be dull, dry and dehydrated, and severely heat-damaged hair can quickly turn brittle and break — leaving you to wonder if a sharp set of scissors is the only thing that will help the situation.
VEGAMOUR turned to a stylist for some advice on reviving heat-damaged hair. Plus, discover the plant-powered products designed to improve the appearance of dry, damaged strands.
Why Does Heat Damage Hair?
Hot tools can quickly freshen up your look because they cause the cuticles (outermost layer) on the hair shaft to:
Form a different shape
Lay flat
Release moisture
Change a curl pattern
Heat styling is a game-changer, but too much of a good thing could change the structure of your hair proteins and the condition of your strands. Santa Barbara, California-based salon owner and hair stylist Krysta Biancone told VEGAMOUR, "Heat styling damages hair by weakening the hair structure and causing drying out of the cuticles. This can lead to breakage, split ends and frizziness. It also causes the hair to be more prone to tangles and breakage when brushing or combing it."
Heat damage is most likely to happen when you use a blow dryer, a curling iron or other heating tools on very wet hair at the highest temperature. Even though many hot-styling tools can reach a temperature of over 400°F, this can be misleading because most hair can't handle such high heat, and damage can quickly occur regardless of hair type.
Shop: HYDR-8 Collection
How Does Heat Damage Hair?
Whether you have straight hair or curly hair, the strands are made up of different bonds, including fats, oils, pigments, water and keratin. Keratin proteins can be found in the innermost part of the hair shaft, which is also called the cortex. When heat is applied to healthy hair, the natural oils can be stripped away, and the water molecules evaporate, which can lead to a change in the hair's protein structure. If heat is regularly applied during your hair care routine, the high temperatures will cause the water to dry up, leaving the cuticles cracked and the outer layer of hair more vulnerable.
Hair cuticles have little overlapping layers, and on healthy hair, the layers lie close and flat. The layers open up and rise on heat-damaged hair (or damaged hair in general), causing split ends and annoying tangles. More moisture is lost, and the hair can become highly porous, less elasticated and prone to breakage. If the cuticle lifts so much that the cortex is completely exposed, your hair will lose its shine, and the strands will quickly be susceptible to further damage.
More: What You Can Do to Fix Damaged Hair
Signs of Heat-Damaged Hair
To test for heat-damaged hair, gently pull one strand from your head to see whether it stretches. If the strand stretches only a tiny bit, doesn't stretch at all or breaks immediately, you are probably dealing with heat-damaged hair. Here are some other signs you might have some heat damage:
Hair feels rough to the touch.
Hair appears less glossy.
Curly or textured hair appears lighter at the ends and feels very coarse.
Hair growth slows down, and hair loss increases.
Your hair strands are brittle, and hair breakage is noticeable.
You struggle to color or curl your hair.
You notice a lot of knots, and hair strands tangle easily.
It's unlikely you'll experience all the above symptoms simultaneously, but if you can't put the heat-styling tools or flat irons down or something feels off with your curls, chances are your hair has some heat damage.
See: How to Moisturize Dry Hair
Tips To Revive Damaged Hair
Every hair type needs something different when dealing with heat damage and broken bonds. Here are some helpful tips.
Focus on Hydration
"To revive damaged hair, one should start with deep-conditioning treatments," advised Biancone. "This will help to nourish and hydrate the hair follicles. Additionally, weekly protein treatments such as an egg-yolk mask or a coconut oil remedy can help strengthen the hair and restore elasticity."
The thirst-quenching HYDR-8 Deep Moisture Repair Mask from VEGAMOUR will drench hair with moisture to keep dry hair at bay. It's made with milk thistle to encourage moisturization and softness, marula and moringa oil to guard against frizz and enhance shine and the revolutionary vegan protein, Karmatin™, which bonds to strands to help strengthen and protect. Use as a weekly hair mask to strengthen and reduce further damage and enjoy the soft, shiny benefits. This heat-damaged hair treatment uses only vegan ingredients, and the results won't wash down the sink.
Consider a Big Chop
One surefire way to improve heat-damaged hair is to schedule (and stick to) regular trims. Surprisingly, hair damage can happen after just one aggressive blow-drying session. Removing old, damaged strands will help keep your hair looking vibrant and healthy — especially if you just can't stop heat styling.
Keep Blow-Drying to a Minimum
Treat damaged hair carefully by keeping your blow dryer at least 5 inches away from the hair's surface. A study that took place in 2011 showed that at 5 inches, you can still keep the hair follicle protected — and this technique may also be better than letting your locks air dry.
Avoid Heat-Styling Tools
Putting down the hot tools is the one of the best practices for repairing heat-damaged hair, but sometimes, only heat will do. For those occasions, keep your strands protected by always using lower heat settings and a heat protectant. A topical formula that coats the strands with a layer of nutrients can help absorb any damage that might come as a result of the hot tool. For best results, use a heat protectant that contains nourishing, clean ingredients, and make sure your strands are thoroughly coated.
Just Add Oil
The only way to truly get rid of split ends is to cut them off, but you can mask the troubled area by adding oil. Olive oil, jojoba oil and marula oil will help smooth out the cuticle and enhance the hair's shine.
See: 12 Ways to Use Marula Oil in Your Beauty Routine
Don't Shampoo Daily
Whether you have heat-damaged curly hair or struggle with straight strands, shampooing your hair daily will potentially strip natural hair of its oils — especially if the formula you're using contains sulfates.  Also, when you do shampoo, use cool water when rinsing hair to protect hair further.
Related: 9 Ingredients in Shampoo To Avoid (And What to Look for Instead)
Don't Rub Your Hair With a Towel
Using a microfiber towel to squeeze the water out of hair, rather than aggressively rubbing damp hair with a harsh cotton towel, is another excellent way of preventing heat-damaged hair from getting worse.
Talk to a Professional
If you're really struggling with your natural hair, talk to a professional to get work out an individualized hair care treatment plan. "Other steps that someone can take to revive damaged hair include using heat protectants, using a wide-tooth comb for detangling wet hair, avoiding tight hairstyles that pull on the scalp and strands, avoiding excessive use of chemical treatments such as bleaching or dyeing, and regularly trimming split ends," advised Biancone. "Additionally, it is important to drink plenty of water and eat a healthy diet in order to promote hair growth."
More: 8 Summer Hair Care Tips Straight From the Experts
The Hot Debate
It's important to recognize when your hair is showing signs of heat damage, so you can take steps to keep it protected. See your stylist for a trim, use a weekly hair mask and avoid heat styling and harsh hair processing techniques. Additionally, to help moisturize hair and improve the appearance of damage, switch out your harsh, chemical-laden hair products for clean, gentle, hydrating hair products made to quench even the thirstiest locks. With some extra TLC, your heat-damaged hair will come back to life in no time!
More From VEGAMOUR
Photo credit: Polina Tankilevitch/Pexels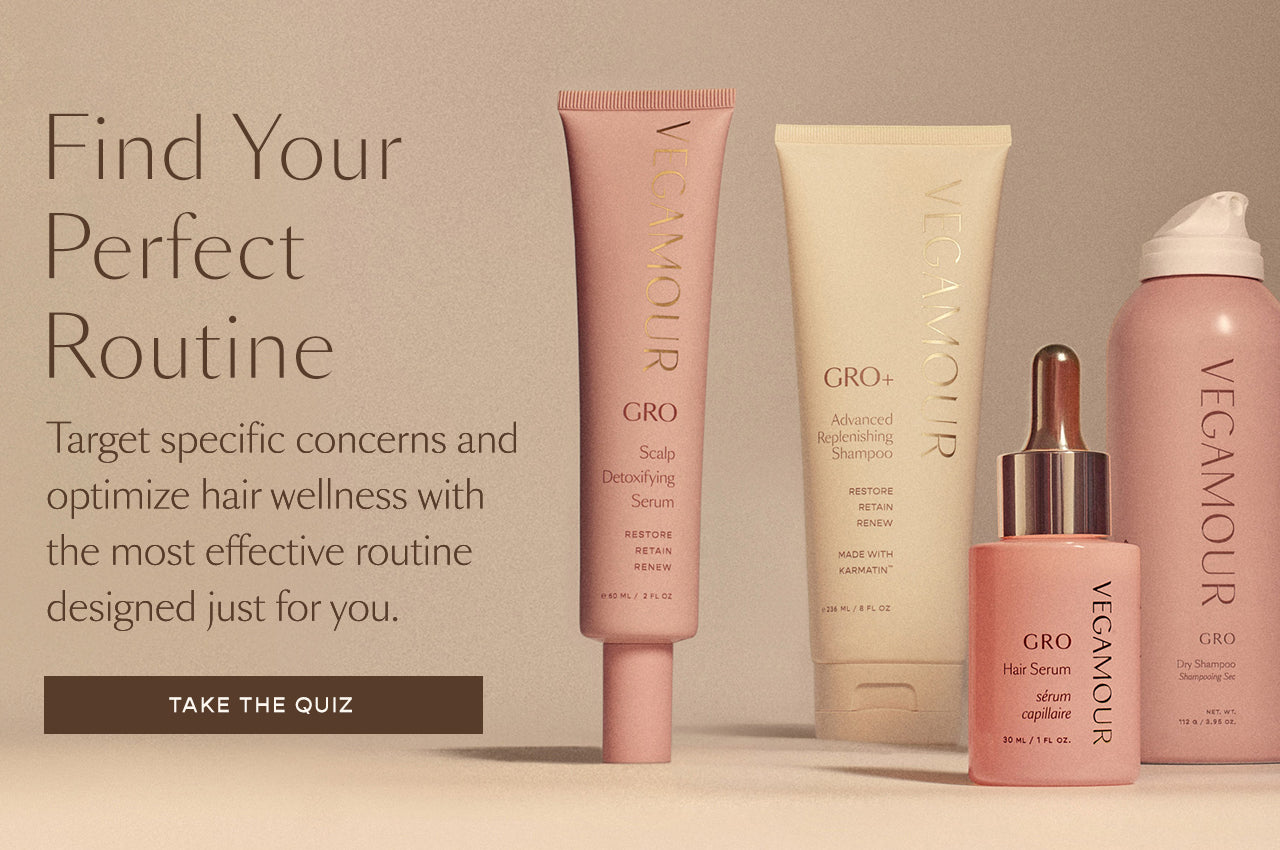 Disclaimer: Information in this article is intended for general informational and entertainment purposes only. It is not intended to constitute medical advice, diagnosis, or treatment. Always seek professional medical advice from your physician.