How Long Does Hair Dye Last? Plus, 5 Tips to Make It Last Longer
Nothing feels better than leaving the salon with freshly colored hair. But a few weeks later when you look into the mirror, that joyous feeling has faded — and honestly, so has your hair color. So, what gives?
If you're wondering how long hair dye actually lasts and what you can do in between appointments to help your color last longer, we've got you covered. Read on to learn more about how to keep hair color from fading and the best all-natural, products formulated without sulfates to preserve dyed hair.
How Hair Color Works
When dying your hair, your hairstylist starts by applying pigment molecules directly to the hair shaft. That color can be darkened or lightened with chemical products like toner and bleach. There are four different kinds of hair color: temporary hair color, semi-permanent hair dye, demi-permanent hair dye and permanent hair color.
Temporary hair dyes fade very quickly after a few washes since this type of dye doesn't use chemicals that open the cuticle. These products are intended for short-term results, like for a costume or a special event. Semi-permanent hair color lasts a bit longer and can offer short-term coverage of grays, but it also doesn't open the cuticle.
"Semi-permanent colors are vivid colors that you apply over pre-lightened (or bleached hair)," said hair expert Jessica Shults, owner of Twisted Scissors Salon. "If you wanted a purple, you would pre-lighten the hair and then use a semi-permanent purple to overlay it. The purple will fade in about two weeks, but the blonde pre-lightened hair will remain until it grows out."
Shults explained that a demi color doesn't lighten your existing hair. "You can use a demi to glaze the hair and change the tone of it...if you're brown you can go red, but you can only stay the same level or go darker than your existing color."
According to Shults, these colors last about 4-6 weeks (depending on how often you wash your hair) and they almost always completely fade away leaving no residual color. "This is great for no maintenance. Demi also will not cover gray hair, but it can blend the grays if you don't have a lot of grays," she said.
Permanent hair color usually offers the best results for those coloring grays and has the best staying power. Shuts explained that these colors stay until they fade or grow out. Permanent hair dyes use ammonia or a related chemical to open the hair cuticle and deposit the pigment inside. These dyes can be used to darken or lighten hair a few shades. Permanent hair color is a bit of a misnomer because obviously, it's not permanent. After enough rinses with shampoo, the color will fade completely.
Read: How to Prepare Hair for Bleaching
How Long Hair Color Lasts
As a general rule, hair color lasts about 6-8 weeks, depending on if you're covering gray hair or not. If you don't have a lot of gray and you're dying your hair to change up your color, there are ways for stylists to blend in highlights with your natural hair color to keep it looking fresh for longer. Hair porosity is another factor. Damaged or porous hair will release the color much faster, but hair that isn't porous enough won't accept the color.
How well the hair dye bonds to each strand of hair isn't the only thing to consider. Washing your hair in water that is too hot can also affect how long your hair color will last.
"Hot water can strip away the natural oils in your hair, which can lead to dryness and damage," said Dr. Cory Gaskins. "It can also cause the color molecules in your hair to break down, making them less vibrant."
Harsher shampoos like clarifying shampoos can also affect how quickly hair color fades, so it's critical to use hair care products that are formulated without sulfates and are color-safe.
"You should also avoid using harsh shampoos or conditioners that could further strip away moisture and color from your hair," said Dr. Gaskins.
Read: How Often Can You Dye Your Hair?
5 Tips to Make Your Color Last Longer
Adjusting your washing products and schedule can help a ton, but there are a few other things you can do to help keep your dye job looking fresh. Here are five tips to make your hair color last longer, according to experts.
Be mindful when swimming and soaking. "Avoid swimming pools," said Chelsea Shepherd, a hair specialist and cosmetologist at Hellbent for Hair. "Keep [hair] out of Epsom salt baths and use [high quality] shampoos only."
Avoid washing your hair too often. Shampooing your hair not only strips your color but also the natural oils that your scalp produces, which are essential for the health of your hair and scalp.
Use color-depositing products to keep your color fresh. "The most important thing to do is to use color-depositing shampoos and conditioners," said Ghanima Abdullah, a hair expert and cosmetologist. "These will give small boosts of color when you use them that help keep your hair color fresh."
Apply a nourishing hair mask regularly. Deep conditioners help to lock in color and keep hair healthy. Start by applying an overnight conditioner once per week initially. If you find your hair is still too dry, try to apply a mask every three to four days. If you find that your hair is getting oily or greasy, reduce that to every other week.
Use a shampoo and conditioner that's designed for colored hair. The unanimous opinion among hair experts is that color-safe shampoos and conditioners are your number one ally in keeping your hair color fresh. So if you have color-treated hair, why not use color-safe products with natural ingredients?
VEGAMOUR'S GRO Revitalizing Shampoo and Conditioner Kit contains color-safe, paraben-free, sulfate-free cruelty-free, vegan shampoo and conditioner that are enhanced with clinically proven plant actives and our proprietary Karmatin™ (the first-of-its-kind vegan keratin). This clean duo was formulated to give you your shiniest, healthiest hair yet — all while keeping your hair color preserved. Wild-harvested marula oil, organic murumuru butter and ximenia oil help to condition, hydrate and fight damaging free radicals without imparting pore-blocking residue, so your hair is not only stronger but also shiny and more healthy.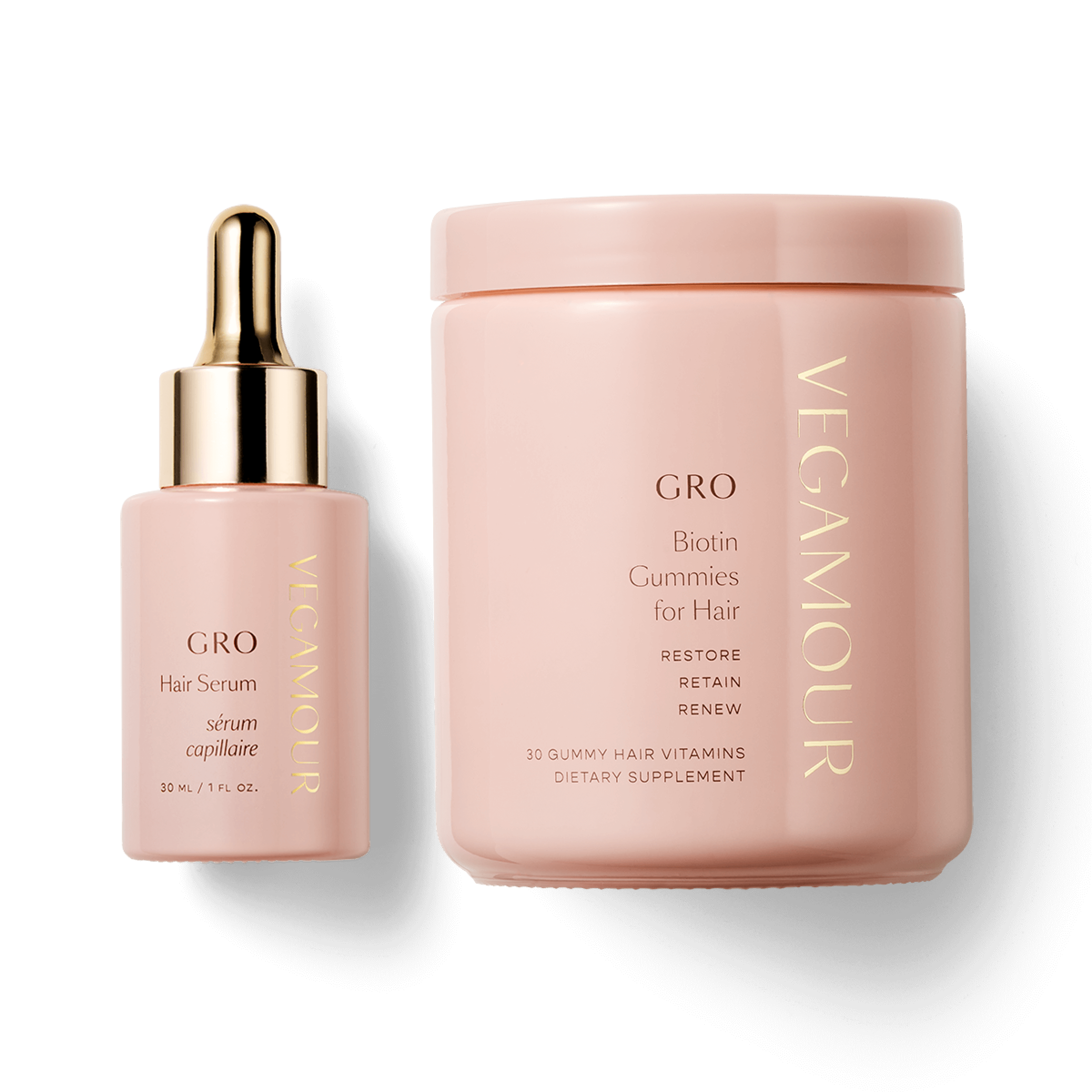 Shop: Shea Whitney's VEGAMOUR Picks
Support Healthy, Vibrantly Colored Hair
If you're going to invest in permanent hair dye, follow these simple techniques to make your color last as long as possible. Remember that the longer you go without coloring your hair, the healthier your hair will be. If you are coloring your hair strands regularly, make sure you properly preserve your color by using quality, color-safe products to nourish and cleanse your hair and scalp. The better care you take of your hair, the faster your hair will bounce back from harsh hair dye formulas.
More From VEGAMOUR
Photo credit: cottonbro studio/Pexels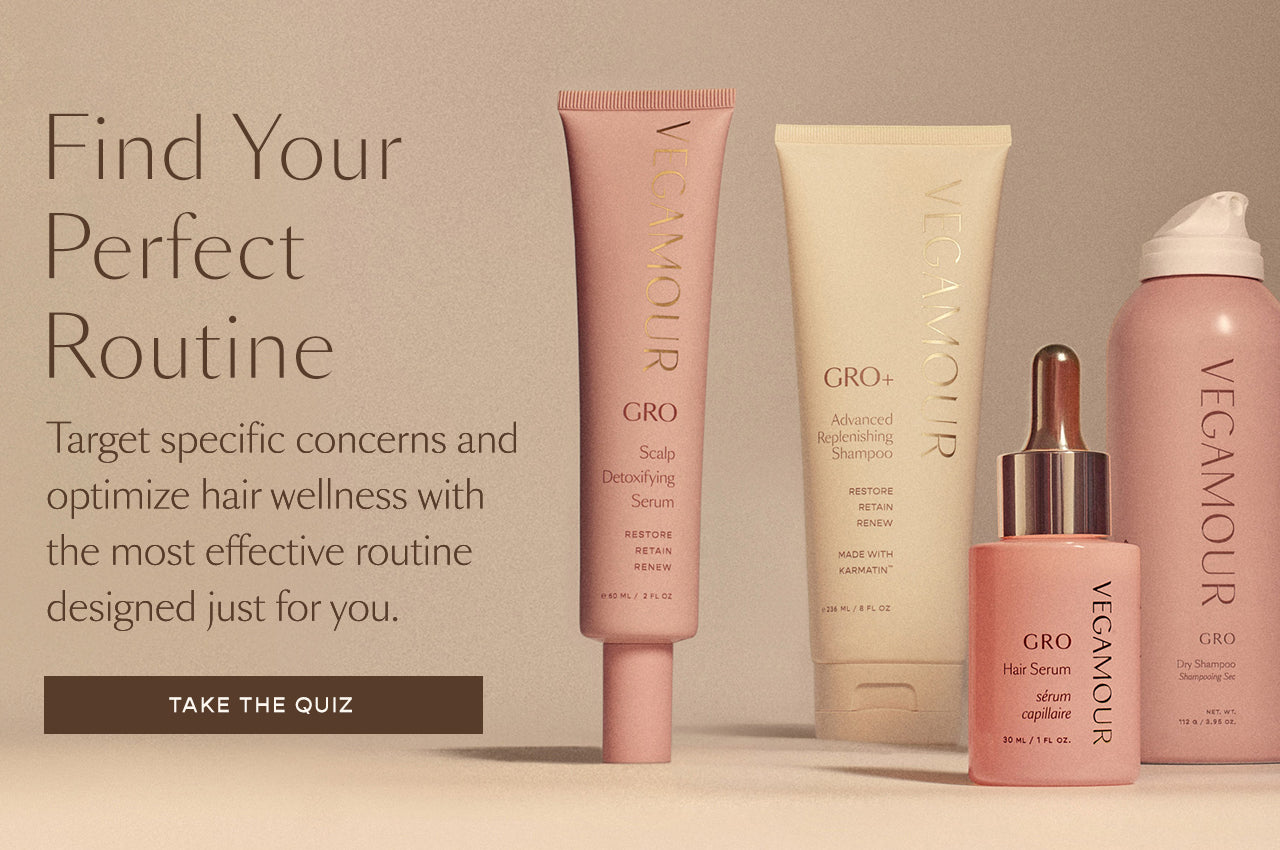 Disclaimer: Information in this article is intended for general informational and entertainment purposes only. It is not intended to constitute medical advice, diagnosis, or treatment. Always seek professional medical advice from your physician.