Thinking of Going Copper? Here's How to Upkeep Your New Hue
More modern than auburn and brighter than burgundy, copper hair is the tonal trend that's been taking the internet by storm. The copper hair trend really kicked off with Kendall Jenner's decision to go copper for a Prada show, sticking with the new hue and inspiring many others to do the same.
If you're thinking of rocking the trend, here's all the info you need to keep your strands looking as vivid as a bright copper penny. Plus, the inside scoop on the products that nourish color-treated strands from the inside out.
How to Dye Hair Copper Hues
There are many methods you can use to lend warm tones to your strands. Some stylists opt to use a highlighting technique to introduce lighter copper pieces into their strands using a balayage technique, while others are inspired by the subtle fiery copper and golden undertones of copper hair trendsetter Kasey Oh's so-called "copper peach ombre melt."
All of these looks can be achieved in a hair salon with the help of a professional colorist, who can work with you to determine the best way to go copper without experiencing the deleterious effects that harsh chemical dyes can sometimes have on your strands.
If you'd prefer to DIY your dye job, natural hair expert Ghanima Abdullah says achieving a copper hue at home is fairly simple.
"You can get a copper hair color easily with henna," she explained. "Henna is a semi-permanent dye if you mix it with an acid like citric acid or even vinegar. The mix should be a mayonnaise consistency and have a slightly acidic taste — yes, taste. That's how you know you got it right."
Unlike chemical dyes, henna can actually be beneficial for your hair's health. Rich in proteins, tannins, antioxidants and vitamin C, Abdullah said that henna is a wonderful hair wellness tool that can also be used to lend hair subtle golden tones.
However, at home dying isn't for everyone. Not only is henna highly staining, but if you've never worked with it before it can be difficult to apply even if you have particularly thick hair. You'll also exercise less control over your outcomes than a professional colorist would, and may end up with more muted copper highlights rather than bright copper hair.
Shop: Clean Hair Products
How to Get Red Copper Hair at the Salon
Colorist Vivian Davis said that a salon treatment is the best way to ensure you end up with the brightly toned copper hues you're looking for.
"Dyeing hair copper is easier than hair dye newbies might think," she said. "All it requires is a copper hair dye of your choice and a creme developer (20 or 30-volume). For light, bold coppers on dark hair, a 30-volume developer might be necessary. Otherwise, a 20-volume developer may suffice."
How your dying process unfolds depends on the original hue of your hair. "When going from a super dark natural hair color to light copper, it could require aggressive lightening, like multiple bleaching sessions, high lift color or strong developer," said Davis. "Going light copper on dark curly, dry or damaged hair is risky, given the damaging nature of these chemicals. Using Olaplex or another bond rebuilder can help to reduce the damage incurred."
Read More: How Long Does Hair Dye Last? Plus, 5 Tips to Make It Last Longer
What to Expect from Your Copper Hair Color Results
Davis said that the shade of copper you end up with depends on the decisions made by your color professional. "Copper hair dye comes in a wide variety of shades, from classic copper
(reminiscent of pennies) to coppery auburn (reddish copper) to bright copper (almost strawberry blonde)," she said. "So, there's a copper hue that perfectly complements virtually every skin tone."
According to Davis, copper-toned hair generally looks best on those with warm skin tones.
"Lighter coppers look best on those with lighter skin, and darker coppers look best on darker skin," she said. "Of course, there will be exceptions to the rule in some cases."
If you work with a professional colorist, they'll likely collaborate with you to determine the copper hue that would suit you best.
For example, if you're a natural redhead looking to soften your vivid shade, they may use highlighting to bring out the yellow undertones. People with pale skin tones and light-colored hair are best suited to the gold tones of a light copper, which looks bright against their fair skin and pale complexion. If you have medium skin tones, a soft copper may suit you best. Those with olive skin tones or dark skin are best suited to copper hair with a rusty tone.
Your colorist will also take a different approach depending on your hair texture, with textured hair, loose curls and pin-straight strands all needing their own type of copper hair treatment. For best results, bring multiple images of copper hair that inspire you, so you can work with your stylist to create the perfect unique look to suit your complexion, hair and style.
Read More: How Often Can You Dye Your Hair?
Caring for Copper Hair
Once your hair is dyed it's time to start thinking about post-copper hair care.
Davis said that copper shades are delicate, requiring more TLC than other dyed hues typically do. "Keep in mind that copper hair colors are known for fading quickly compared to dark shades like brown and black," she explained. "So, if you're looking for some staying power, opt for permanent copper dye vs. semipermanent," and take care of how you treat your dyed strands.
The most important thing to remember when caring for colored hair is to use hair care products designed to lock color in, not wash it out. A color-safe shampoo and conditioner set that gently cleanses strands instead of stripping them of their protective oils is a must-buy for copper hair or any other dyed tone. Make sure whatever product you use is sulfate-free to keep your color vibrant for longer, and try to wash hair at a cooler temperature than usual.

Experts also recommend you cut down on wash days to keep your copper hair looking fresh for as long as possible, cleansing strands no more than every other day. The more you wash, the quicker your color will fade, so if you can change up your routine you'll be able to keep those vibrant strands. To keep hair looking and feeling clean between wash days, invest in a hair health-supporting dry shampoo to soak up any excess grease and grime.

Make Your Copper Hair Last
Whatever hue is right for you, enjoy your new copper hair! The most important last step? Make sure you nourish your new hue with sulfate-free, color-safe wash day products that lock in color for as long as possible. Treat your hair gently, and you'll be enjoying gorgeous strands for months to come.
More From VEGAMOUR
Photo credit: Mart Production/Pexels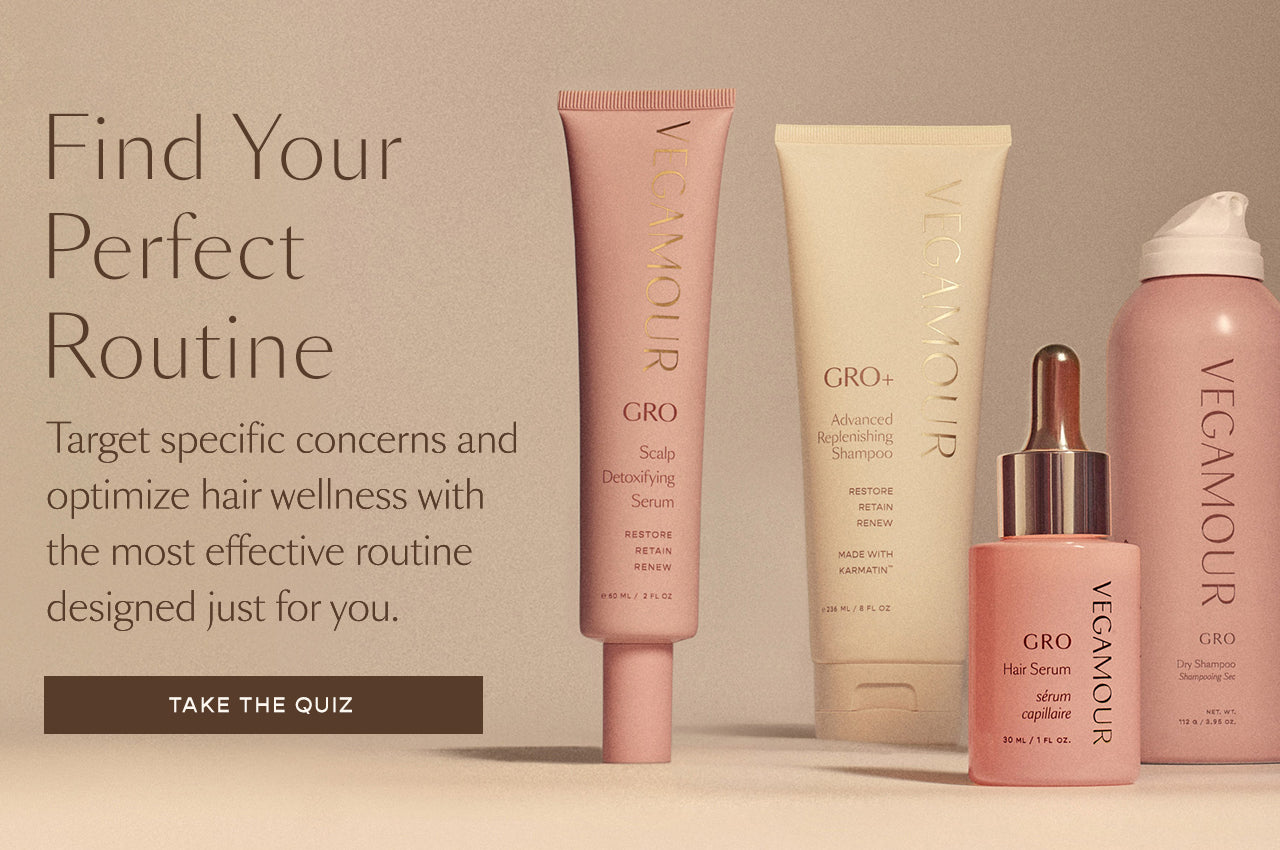 Disclaimer: Information in this article is intended for general informational and entertainment purposes only. It is not intended to constitute medical advice, diagnosis, or treatment. Always seek professional medical advice from your physician.