Fact or Fiction: Can Mustard Seed Oil Help With Hair Growth?
Hair loss can occur due to any number of lifestyle changes — such as hormones, diet and stress. And when you first notice the signs of hair loss and hair thinning, you might consider alleged DIY hair growth solutions like mustard seed oil. But what is mustard seed oil, and does it actually work to increase hair growth? 
To find out if mustard seed oil can help combat hair loss and hair thinning, VEGAMOUR dug into the research and spoke to an expert to better understand this natural ingredient. Read on to learn more — plus, find out what you can do to encourage thicker, fuller looking hair. 
What Is Mustard Seed Oil?
Like other plant-based oils, mustard seed oil (also known as mustard oil) comes from the seeds of the mustard plant (Latin name Brassica nigra or Brassica juncea). It's used as a cooking oil in places like China, Russia and South Asia, especially West Bengal, Bangladesh and Pakistan. Mustard seeds contain a compound that is also present in horseradish and wasabi, which gives it a distinctive pungent aroma and taste. 
While it has been used in cooking and alternative medicine for centuries in other cultures, the Food and Drug Administration has not approved this pungent oil for use in cooking in the U.S., citing concern over the presence of erucic acid in mustard oil.
However, mustard oil is available in the United States for use as a hair and massage oil.
Shop: GRO Collection
Benefits of Mustard Oil For Hair Growth
Mustard oil is rich in monounsaturated fatty acids, which can be used as a conditioning agent for hair and might include anti-inflammatory benefits. And because inflammation can affect your hair growth and block hair follicles, using mustard oil might help soothe some scalp and hair conditions, including dermatitis, eczema, psoriasis or folliculitis. But all that is purely speculative.
However, the lack of definitive scientific studies on mustard oil hasn't prevented people from experimenting with it. For example, in Bangladesh, it's common practice to perform mustard oil massages on newborns, which are believed to enhance the strength of the skin barrier and improve blood circulation.
And some hair experts believe in the benefits of mustard seed oil for hair growth.
"Mustard seed oil is great for promoting hair growth because it enhances hair and skin health," said hairstylist Shantise Michelle. "It also reduces pain on the scalp." 
Generally speaking, hair oils rich in fatty acids are believed to help improve hair strength and reduce hair fallout. This is because the oils lubricate the hair shaft and reduce friction when you comb the hair, which can potentially lead to healthier hair that grows longer, faster. 
So, Is Mustard Seed Oil a Miracle Hair-Loss Cure?
At this point, the answer is no. More scientific research is needed to determine exactly how mustard seed oil might affect hair growth and hair follicles, including its ability to promote hair growth.
If You Do Decide To Use Mustard Seed Oil
If you've done your research and are comfortable with using mustard seed oil, there are a couple of ways you can go about adding this essential oil to your haircare routine.
Mix It in With Your Conditioner: You can add a few drops of mustard seed oil into your conditioner and condition your hair as your normally would. Or you can mix the mustard seed oil into your conditioner and apply it as a conditioning mask.
Massage It Into Your Scalp: "You can massage the oil on the scalp to assist with promoting hair health and growth," recommended Michelle. Add mustard oil with a few drops of your favorite carrier oil (like jojoba or coconut) and massage into the scalp with your fingers for a few minutes. Leave the mixture on for at a half-hour before shampooing and conditioning as usual. 
Related: 5 Benefits of Scalp Massage (Including Hair Growth!)
A Plant-Based Option for Thicker, Fuller Looking Hair
If you're looking for natural, clinically-proven remedies to encourage thicker, fuller looking hair, explore the benefits of a dedicated hair wellness routine featuring products like GRO Hair Serum. 
The serum uses a combination of clinically-tested, vegan phyto-actives shown in multiple clinical studies to increase the appearance of hair density while reducing signs of shedding to bring you thicker, fuller-looking hair. GRO Hair Serum is safe for everyday use, with no known toxins, carcinogens or hormones.
The before-and-after photos from VEGAMOUR customers speak for themselves, and some users experience visible hair benefits in as little as 90 days!
Another way to promote and maintain scalp and hair health is to take GRO Biotin Gummies. Just one naturally fruit-flavored gummy per day provides a host of hair-healthy vitamins and minerals, including biotin, folic acid and zinc — plus, vitamins A, C, and E and B-5, 6 and 12. And in clinical studies, users saw visible results in the form of thicker, shinier, fuller-looking hair in as little as three months!
What Else Should You Know About Using Mustard Seed Oil?
Like any essential oil, always perform a patch test first and use only a small amount to see if your skin experiences any irritation. Mustard oil has naturally occurring compounds like capsaicin, erucic acid and a sulfur called allyl thiocyanate, which can be mildly irritating if you experience sensitive skin.
Mustard oil is not as widely available as other more common oils, so you might have some trouble getting your hands on a bottle. "It is very hard to find in stores," said Michelle. "I personally have to order mine online to obtain it."
It's also worth noting that not a lot of research has been done around mustard oil, pregnancy and breastfeeding, so it's probably best to stick to ingredients that are proven safe to use if you are pregnant or breastfeeding.
Take a Holistic Approach to Hair Care
DIY hair remedies aside — if you're ever concerned about hair shedding or loss, see a dermatologist to make sure there are no issues that need to be addressed. Otherwise, it's best to take a holistic approach to hair care by eating a nutritionally balanced diet, drinking plenty of water, exercising regularly and finding healthy ways to relieve stress. Also, when it comes to selecting shampoos, conditioners, serums and supplements, consider using natural hair wellness products that are toxin-free and have been clinically proven to promote thicker, fuller looking hair. With this type of approach, your best hair days are ahead of you!
More From VEGAMOUR
Photo credit: Josh Parsons/Unsplash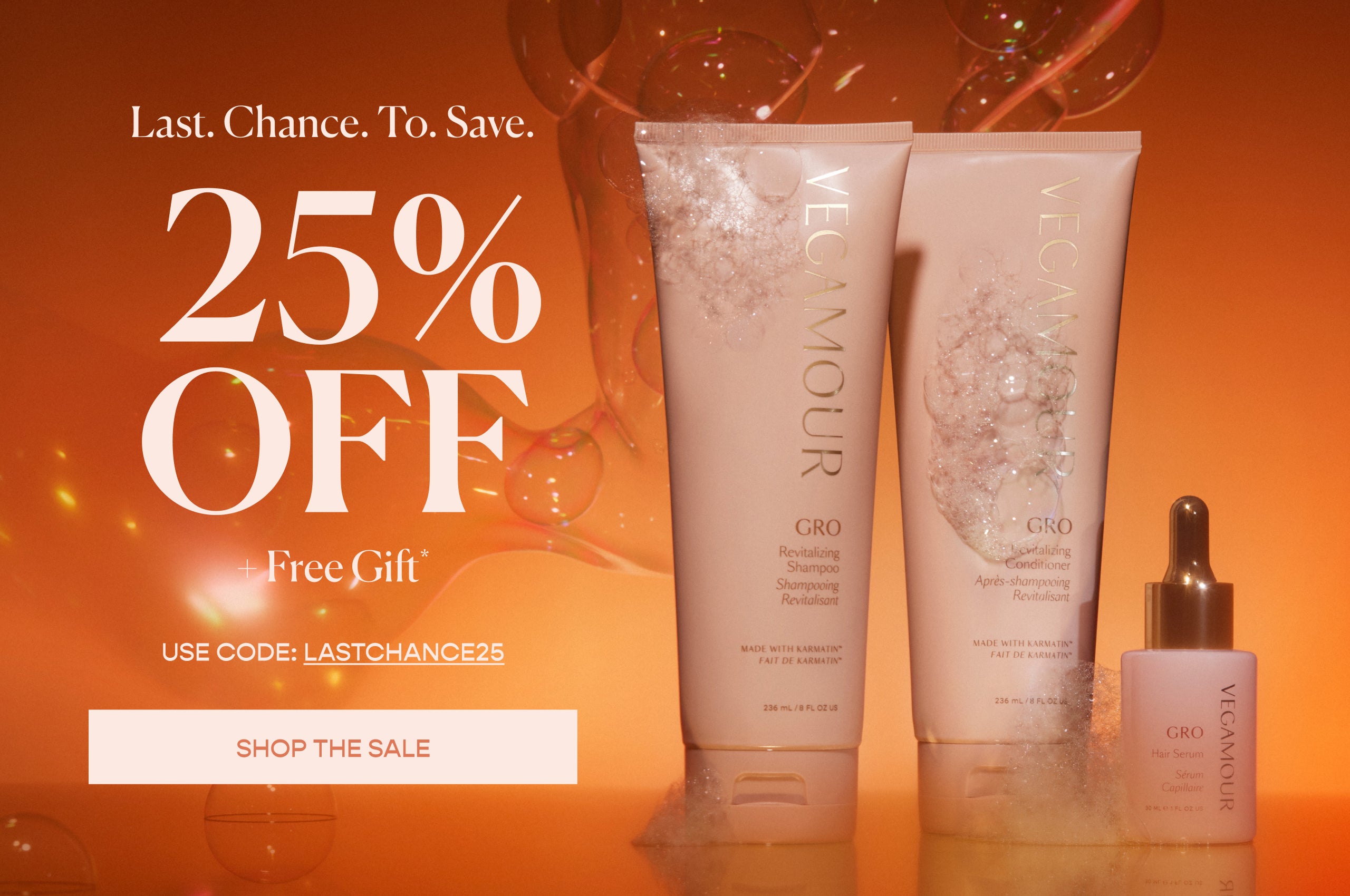 Disclaimer: Information in this article is intended for general informational and entertainment purposes only. It is not intended to constitute medical advice, diagnosis, or treatment. Always seek professional medical advice from your physician.