How to Tell If You Have Split Ends or Healthy Hair
Split ends can give your hair an unkempt, flyaway appearance, and there are various reasons why you can get them. So how do you know the difference between healthy hair and damaged ends? Read on to learn how to tell the difference, tips for avoiding split ends and the best products for repairing damaged hair.
Differences Between Healthy and Damaged Hair
When it comes to telling the differences between healthy and damaged hair, the first thing to look for is the visual. Healthy hair is soft, shiny and lustrous and more even in texture and curl. Unhealthy hair is dry, brittle and dull. The ends of healthy hair have a blunt or angled end, depending on how your hair stylist cut them at your last salon trim. Damaged hair is frayed on the ends.
Healthy hair tends to stay healthy because it results from good habits — so as long as good habits continue, hair should remain healthy, and split ends can be avoided. Damaged hair is usually a result of poor hair health habits, which means it won't simply become healthy on its own.
Why Split Ends Happen
When it comes to dealing with split ends, the cold, hard truth is that the longer your hair is, the more likely you'll have to deal with split ends. If your hair is short and you get it trimmed frequently, you're less likely to have to hassle with split ends.
As your hair grows longer, it can become more prone to tangles since there's more of it. When this happens, the ends might stretch and split. Part of this has to do with increased combing force as your brush moves down the length of your hair shaft from the scalp to the ends. Overall, split ends are usually a sign that hair is enduring too much stress, be it from environmental factors or harsh lifestyle factors like blow drying, hot tools and bleaching.
"Split ends are often a sign of overtreated, damaged hair, said Dr. Anna Chacon. "However, environmental and nutritional factors can also play a significant role. Physical damage is the most common cause of split ends."
While you might think it's easy to spot split ends, they don't always show up as frayed ends of your hair strands. Sometimes they split higher up on the shaft, and this can be seen as a jagged appearance rather than a smooth cuticle.
Shop: GRO+ Advanced Collection
How to Prevent Split Ends
You can't really fix split ends once they occur, short of getting a haircut, but there are ways you can avoid hair breakage and prevent split ends in the first place.
Visit Your Hairstylist Regularly
The first thing you can do is get your hair trimmed frequently. Experts say that when your hair is long, it is more likely to develop split ends. Trimming hair every six to eight weeks is helpful if you have long hair strands.
Use a Hair Mask
You can also use a hair mask regularly to help prevent split ends. There are numerous options on the market, but you can also make your own using natural oils that are safe and effective, like argan oil, coconut oil, almond oil, marula oil or olive oil. A deep conditioning treatment can also help keep hair moisturized and hydrated.
Watch Out for Heat
Be sure to avoid heat styling your hair as much as possible. These tools can damage your hair and cause it to break off, which can lead to split ends. This is especially true if you're growing out the length of your hair.
If you do need to use flat irons or curling irons when styling your hair, add a protective layer to the hair shaft, such as a heat-protectant product. Studies show that the longer you apply heat to the hair, such as from a blow dryer, the more likely it is to become damaged.
Wait Longer to Color Your Hair
If your hair requires hair coloring, try waiting as long as possible in between salon visits to give yourself a break. The fewer chemicals you apply to your hair, the less damaged and prone to breakage it will be.
If you are coloring your hair to color your grays, you can try different techniques, such as blending your gray hair or delaying and controlling grays, with our revolutionary GRO AGELESS collection.
Avoid applying bleach and harsh chemical treatments to your hair if at all possible.
Reduce Friction While You Sleep
Being gentle with your hair, especially during sleep, is critical in preventing split ends. When you sleep, the hair shafts and roots experience friction every time you toss or turn. This can lead to breakage.
Sleeping with a silk or satin pillowcase can help to minimize this friction. If changing your bedding is not an option, you can try sleeping with a silk or satin bonnet to protect your strands.
Be Careful When Combing and Brushing Your Hair
Brush your hair gently when dry. There's no need to brush your hair 100 strokes a day, either. Also, detangle your hair after washing by using a wide tooth comb to minimize damage.
Related: Comb vs. Brush —When and How to Use Each
Natural Products Can Help
If you find yourself dealing with split ends more than you'd like, or you suspect that your hair could be healthier, consider natural products.
The very first place to start is with your shampoo and conditioner. Our GRO Revitalizing Shampoo and Conditioner Kit is a cruelty-free, vegan shampoo and conditioner that are enhanced with clinically proven plant actives and our proprietary Karmatin™ (the first-of-its-kind vegan keratin).
This clean, color-safe duo was formulated to give you your shiniest, healthiest hair ever. Wild-harvested marula oil, organic murumuru butter and ximenia oil help to condition, hydrate and fight damaging free radicals without imparting pore-blocking residue. This duo will help to hydrate and moisturize damaged hair bringing it back to its best potential and helping to make new split ends a thing of the past.
For extra moisture, add a few drops of Pure Marula Oil to a moisturizing hair mask or incorporate it into your washday routine to offer a bit of extra moisture and shine. This clean, luxurious oil is naturally packed with antioxidants, omega fatty acids and oleic acid that deliver a wealth of beauty benefits. Marula oil can be used to finish your hair wellness routine by adding a few drops to your palms and spreading it through your hair to tame flyaway hairs or give dry, frizzy locks a beautiful, glossy finish.
Conquer and Prevent Split Ends
While they aren't attractive, you can deal with any split ends you have now by getting a haircut and committing to using products to help repair your hair.
Going forward, take care of your hair by keeping it moisturized, trimmed and safe from too much heat and chemicals, and split ends will be a thing of the past!
Photo credit: Deena/Pexels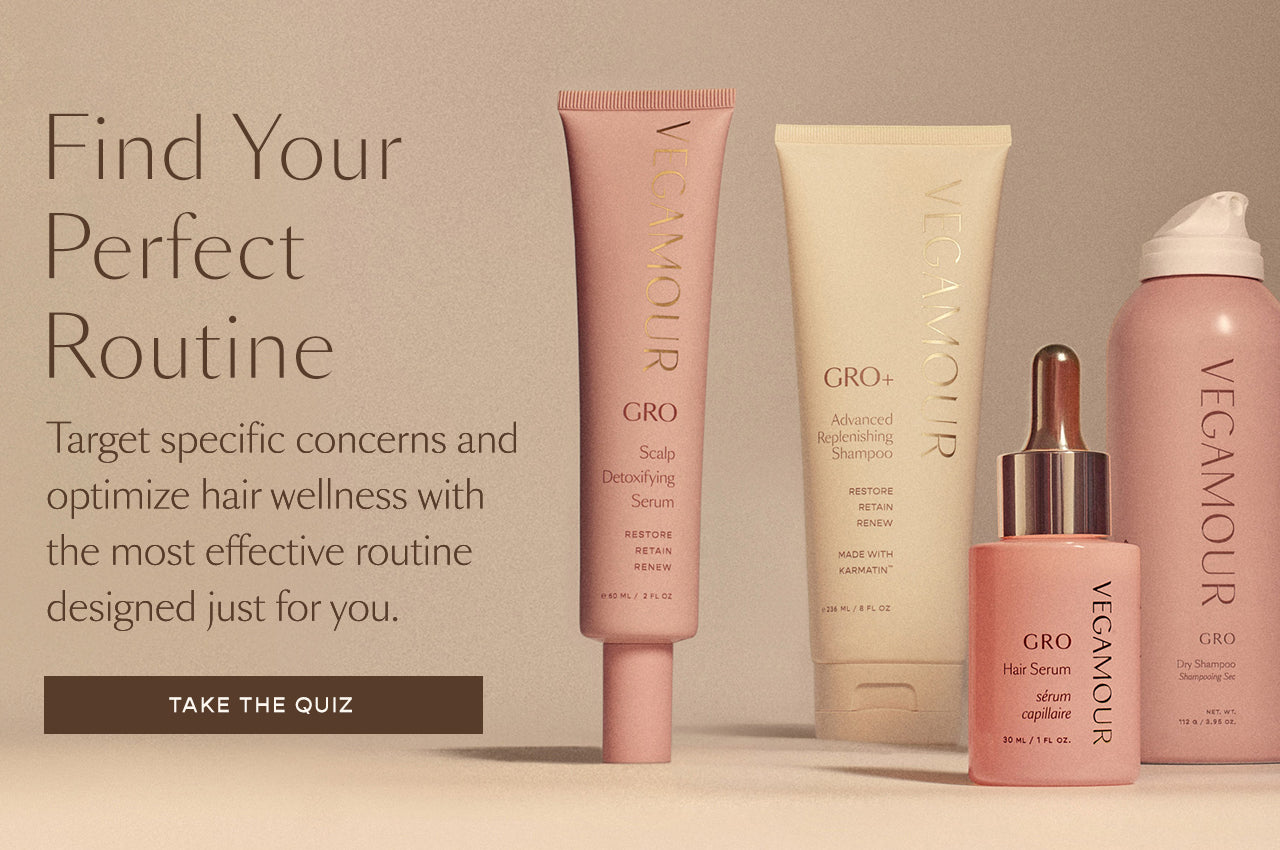 Disclaimer: Information in this article is intended for general informational and entertainment purposes only. It is not intended to constitute medical advice, diagnosis, or treatment. Always seek professional medical advice from your physician.