GRO Lash Serum Gave Me Lashes I Love
As a beauty writer and yoga instructor, I take my A.M. and P.M. self-care rituals seriously — from skincare to haircare and supplements to lymphatic drainage. And just like your skin and hair, your eyelashes need and deserve the same loving self-care as the rest of your body. That's why I haven't ever been willing to resort to non-vegan lash products. 
Fortunately, I've finally found the perfect solution! Read on to learn more about my journey to better lashes, including what eyelash product you really should be using to get thicker, fuller looking lashes.
How GRO Lash Serum Is Different
As a contact lens wearer with somewhat sensitive eyes, I take extra care when considering what products I put on the delicate areas surrounding the eyes. A lash enhancer made with plant-based ingredients is a huge plus for me. I've heard that some eyelash serums on the market can lead to brittle lashes and leave eyes and eyelids irritated. No thanks!
That's why I was excited to try GRO Lash Serum, formerly known as vegaLASH Volumizing Serum, from VEGAMOUR. This serum is cruelty-free and does not contain the prostaglandin, chemicals or hormones found in other eyelash serums out there. Instead, it features the following natural key ingredients such as red clover and mung bean.
The plant actives help to encourage visibly thicker, fuller, more luxurious looking lashes! Being vegan, I also appreciate that the serum is 100% vegan and plant-based, just like me!
My Daily Lash Routine
When I received the eyelash serum, I was impressed by its minimalist, muted-pink packaging. And once I opened it, I found that the perfectly-designed, ultra-thin tip made applying the serum directly to my lash hair follicles a breeze — even along the tricky lower lash line.
The product directions state to apply GRO Lash Serum twice daily for the first two months and once daily thereafter. Here's how I do it:
Each morning after my skincare routine, I apply the eyelash serum.
Holding the wand, I gently apply the serum to the upper and lower lash lines, directly at the hair follicle root.
If it's a makeup day, I usually do the rest of my makeup before applying eye makeup to let the serum dry (even though you can immediately apply makeup over the serum if you like).
For the first two months, I repeated the same routine at night, minus the makeup. It's also advised to avoid oil-based remover or products, so I switched my eye makeup remover to one that doesn't include oil.
Shop: GRO Lash & Brow Kit
What I Love About GRO Lash Serum
The serum works much quicker than I expected. It only took only a few weeks for a noticeable transformation to happen!
Other benefits of the lash serum that I observed included the following:
No eye irritation or redness.
No eyelid irritation or discomfort.
It's super easy-to-apply — thanks to its precision tip.
You're able to apply makeup ASAP after using it, which is a morning must-have if you're pressed for time.
Both my top and lower eyelashes looked thicker, fuller and longer-looking about two weeks.
On days that I'm not on camera, I can skip mascara, which is something I would never have done in the past!
Rave Results from Real Women
Don't just take my word for it. Read what other happy customers had to say about their results.
"I've been using this for about a month now and am very pleased with my lashes!" -Cathy A.
"LOVE. My REAL lashes replaced my eyelash extensions." -Rachel K.
"Excellent results. Originally gifted by my sis-in-law, this product is amazing ... A forever product for me." -Naja F.
"I have used 2 other high-end serums, and I didn't get the same results that I've received with Vegamour. It doesn't irritate my eyelid, and I like that the ingredients are natural. One tip! I used it every night without fail. I did not skip one night. This is essential to getting results! Will keep using to maintain results, too!" -Erin
The Takeaway
For flutter-worthy, visibly fuller looking eyelashes without harsh formulas, lash extensions or multiple coats of mascara, look no further! GRO Lash Serum, packed full of natural ingredients, is sure to become a staple in your regular self-care and wellness routine. All you have to do is try it!
MORE from VEGAMOUR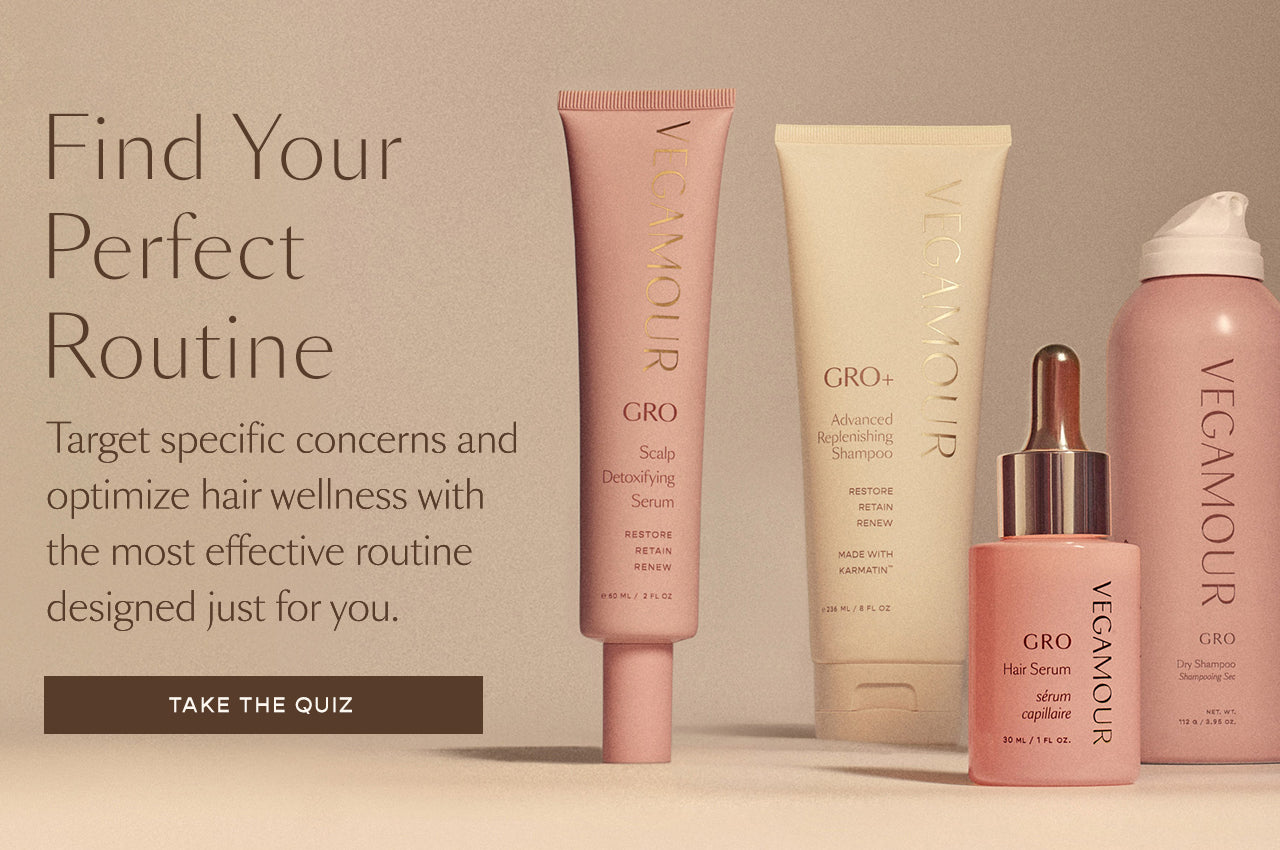 Disclaimer: Information in this article is intended for general informational and entertainment purposes only. It is not intended to constitute medical advice, diagnosis, or treatment. Always seek professional medical advice from your physician.