Top 5 Reasons to Subscribe to Your Favorite VEGAMOUR Products
So you finally found the best eyelash, eyebrow or hair serum for you. Aside from the fact that VEGAMOUR products are vegan, natural, easy to apply and free of potentially harmful synthetic ingredients, you also love that it's more affordable than most of its competition out there.
It couldn't be better, right? Actually, it could! Did you know you could subscribe to your favorite VEGAMOUR product to get the most out of them and save even more?
Here are some top reasons to subscribe to your favorite VEGAMOUR products:
1. You'll Use Your Products Consistently for Faster Results 
As effective as VEGAMOUR products are, they're not magic potions that work overnight, which means you'll need to use them consistently and over time to achieve long-term results.
Most hair serums, for example, take about three to four months to show results depending on your hair's natural growth cycle. Lash and brow serums, on the other hand, take about one to two months. And even when you already achieved your desired results, we recommend that you keep using your hair, lash and brow serums to keep your hair follicles healthy and to protect your hair, brows and lashes from breakage.
Looking for more tips? Explore VEGAMOUR Hair Serum Reviews for tips and feedback from real users.
2. You'll Never Run Out of Your Favorite Product
Imagine getting ready for work and suddenly realizing you're out of your favorite mascara. We get it, life happens and you get busy. When you subscribe to a product, you get your product automatically delivered to you right when you need — just set it and forget it!
You can subscribe to any VEGAMOUR product, but because most experts recommend replacing eye products every two months to avoid eye infection. We highly recommend taking advantage of this feature. (And of course, if you love marula oil —who doesn't? — you'll never want to run out of that, too!)
3. You'll Save Money
Another benefit of subscriptions? The extra savings baked in it! Subscribing to GRO Lash Serum, for example, automatically saves you money. All you have to do is select the subscribe and save option before adding any item to your cart. You'll also be able to see exactly how much you'll save by subscribing. You could save as much as much as 20%!
Another way to save is try out a 3-pack deal on one of your favorite serums or foams.
4. You Can Reschedule or Cancel Anytime
Not sure if you're ready for a long-term commitment? Not a problem! All our subscriptions can be postponed, rescheduled or cancelled at anytime — yes, you can totally change your mind! So take advantage of the benefits of subscription without worrying about a thing.
5. Get First Access to Exclusive Deals
Because we value our subscribers, we always make it a point to treat them like real VIPs! When you subscribe, you'll get first access to exclusive deals and special offers. This means you'll be the first to know when your favorite product goes on sale or what the latest gift with purchase offer is. Win-win! 
Convinced? Click the subscribe option on any of your favorite VEGAMOUR products and then add to cart to and get all these amazing benefits!
More From VEGAMOUR
Photo credit: VEGAMOUR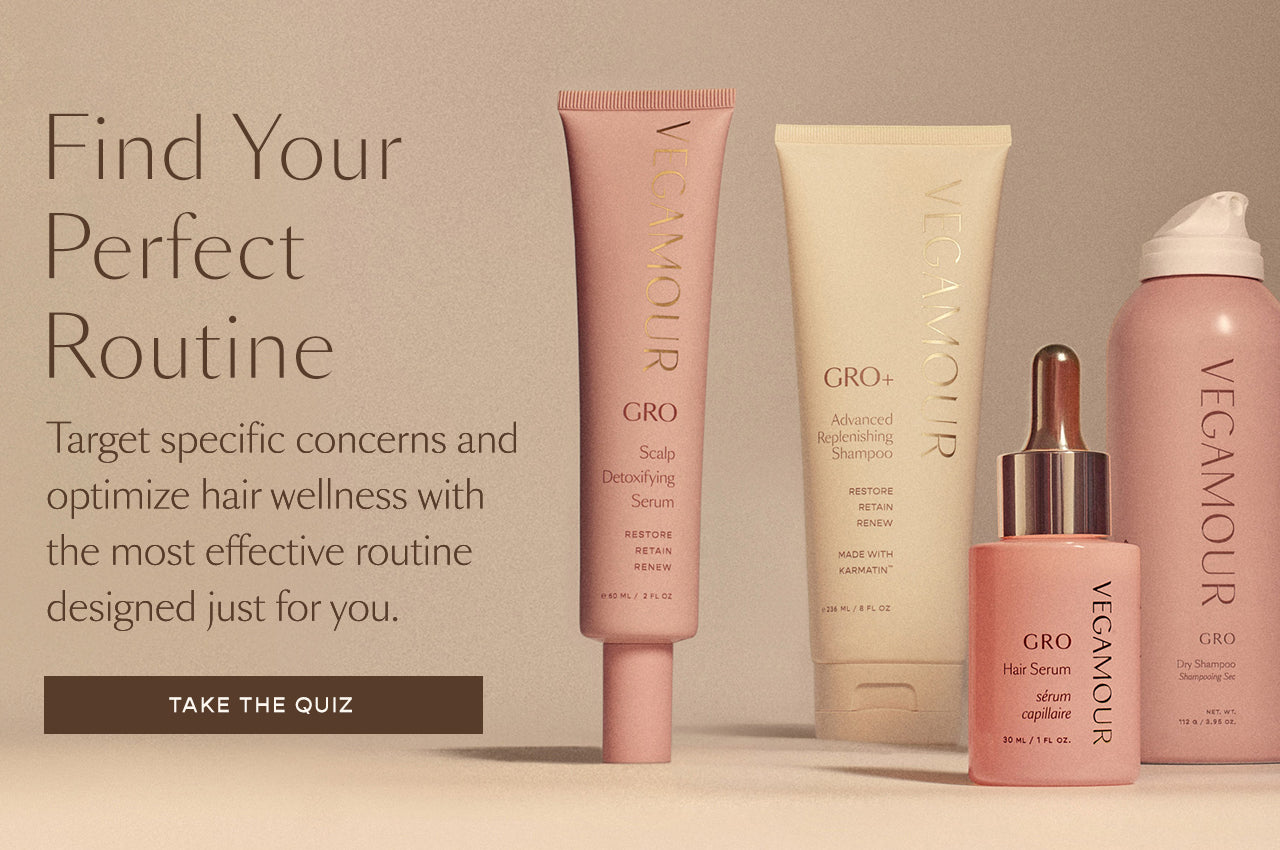 Disclaimer: Information in this article is intended for general informational and entertainment purposes only. It is not intended to constitute medical advice, diagnosis, or treatment. Always seek professional medical advice from your physician.