Top 10 Tips for Keeping Hair Healthy This Winter
From flyaway hair to wind-tangle breakage, winter can cause serious setbacks to your daily beauty routine. Winter is coming. And it's not looking pretty!
To help you prepare, we've called on some of our favorite experts to put together a list of their top 10 tips for keeping hair healthy in winter. Plus, what you can do to get thicker, healthier hair ASAP.
1. Don't Go Outside With Wet Hair!
"To avoid serious damage to your tresses, don't go outside with wet hair in freezing weather," said cosmetologist Ghanima Abdullah. "If your hair is saturated with water and it freezes on the inside of your hair strands, this could cause the hair strand to expand with the ice. If that happens, you're almost sure to lose some of the protective tiles in the cuticle. If you lose too many of the cuticle tiles, you could have damaged hair as a result." In the winter, try washing your hair before bedtime to avoid exposing damp strands to the elements.
Shop: Hair Repair Products
2. Adopt a Cold Weather Wash Day Routine
Transitioning between freezing outside temperatures and heated indoor rooms adds stress to your strands, which is exacerbated by the use of harsh chemicals that can leave hair damaged and weak. Instead, use a shampoo and conditioner that provides your hair with the nutritional support it needs for sustainable, long-term wellness. Making the switch to a shampoo and conditioner designed to support holistic hair wellness will ensure that your hair is prepared to meet cold weather challenges. 
For an extra boost, try the GRO+ Advanced Foundation Kit, which features GRO+ Revitalizing Shampoo & Conditioner and GRO+ Scalp Detoxifying Serum for a full hair and scalp routine in one kit. 
3. Beat the Heat
Celebrity hairstylist and makeup artist Meredith Boyd pointed out that your shower temperature is just as important as the products you use. "Avoid rinsing with scalding hot water after conditioning," she said. "While it's tempting to turn the temp way up during your shower, you'll risk stripping the conditioner you just applied, plus it takes away essential oils and moisture from your hair. Rinsing with hot water can leave your scalp dehydrated and hair frizzy and static. Nothing is worse than static hair in the winter! Cool water seals the moisture in the hair, which leaves the scalp hydrated with less static."
Explore: The Hair Collection From VEGAMOUR
4. Don't Overwash 
Even if you use a nice, cool water temperature, overwashing in cold weather can also cause damage. Since washing strips strands of their natural protective oils, Abdullah recommended giving your hair a break by increasing the times between wash days. "Your natural hair oils will help protect your hair, to a degree, so try to wash your hair less frequently in the winter," she said. If you're used to washing every day, try taking a day or two in between washes and see how your hair responds.
Find Out: 6 Must-Have Winter Hair Care Products
5. Add Dry Shampoo for Extra Support 
If you're worried about your hair getting gross between washes, dry shampoo can help keep hair looking, feeling (and smelling!) clean. Boyd suggested that you use a dry spray underneath protective headgear to help boost absorption and stave off the dreaded hat-hair flyaways. "Wear a beanie," she said, "With the option to add poms on top, it's a fashion statement! Wearing a hat protects the hair from the brutal elements of the cold. Spray your hair, pop your hat on and go!"
Learn: How VEGAMOUR Works
6. Make Sure to Wear the Right Hat
But it can't be just any hat. "Only use hats that are lined with silk or satin," Abdullah said. "The fibers in most hats are very rough if they are made of polyester thread. The friction between these fibers and your hair can cause missing pieces of the cuticle. This could mean damaged hair if your hair strands are missing too much of the protective cuticle layer. If the hat is cotton, it is going to whisk out any moisture in your hair, leaving it dry." Upgrade your favorite winter hat styles by adding a silk bonnet or hat lining underneath.
7. Try a Protective Hairstyle
As Abdullah pointed out, even with a hat on, your hair still needs an extra layer of cold weather protection. "The cold weather itself is damaging, so consider wearing your hair in a bun or braided ponytail for more protection from the elements," she said. Protective styling, like braids, helps keep strands strong in winter weather because it allows your hair to rest and maintain moisture instead of being stripped by the winter chill.
Also: 9 Mistakes to Avoid If You Have Thick Hair
8. Oil Up
When it comes to your strands staying strong, moisture is your hair's BFF — especially in the winter. If you have extra dry, fine or damaged strands, go the extra mile by applying a protective oil treatment to your hair each night before bed. Take a few drops of hydrating 100% Pure Marula Oil and slick it through strands before you turn in for the night — the same way you apply your skincare routine. 
Also: How to Moisturize Your Scalp
9. Use a Humidifier
Speaking of moisture, Boyd recommended using a humidifier at night to help keep from drying out in the winter. "As we use indoor heat, it can dry out our hair at exponential rates," she explained. "Sleep with a humidifier—having more moisture in the air will help not only your hair but skin too!" Rehydrating your hair while you sleep helps you absorb night treatments and ensures you're ready to face the harsh winter weather when you wake up.
10. Get Regular Trims
Last but not least, one of the best things you can do for your hair in the winter is to stay up to date with your hair routine. Trimming your ends every four to eight weeks is the best way to stay on top of split ends, keeping them from expanding and causing damage to the entire strand. 
More From VEGAMOUR
Photo credit: Felipe Alves/Pexels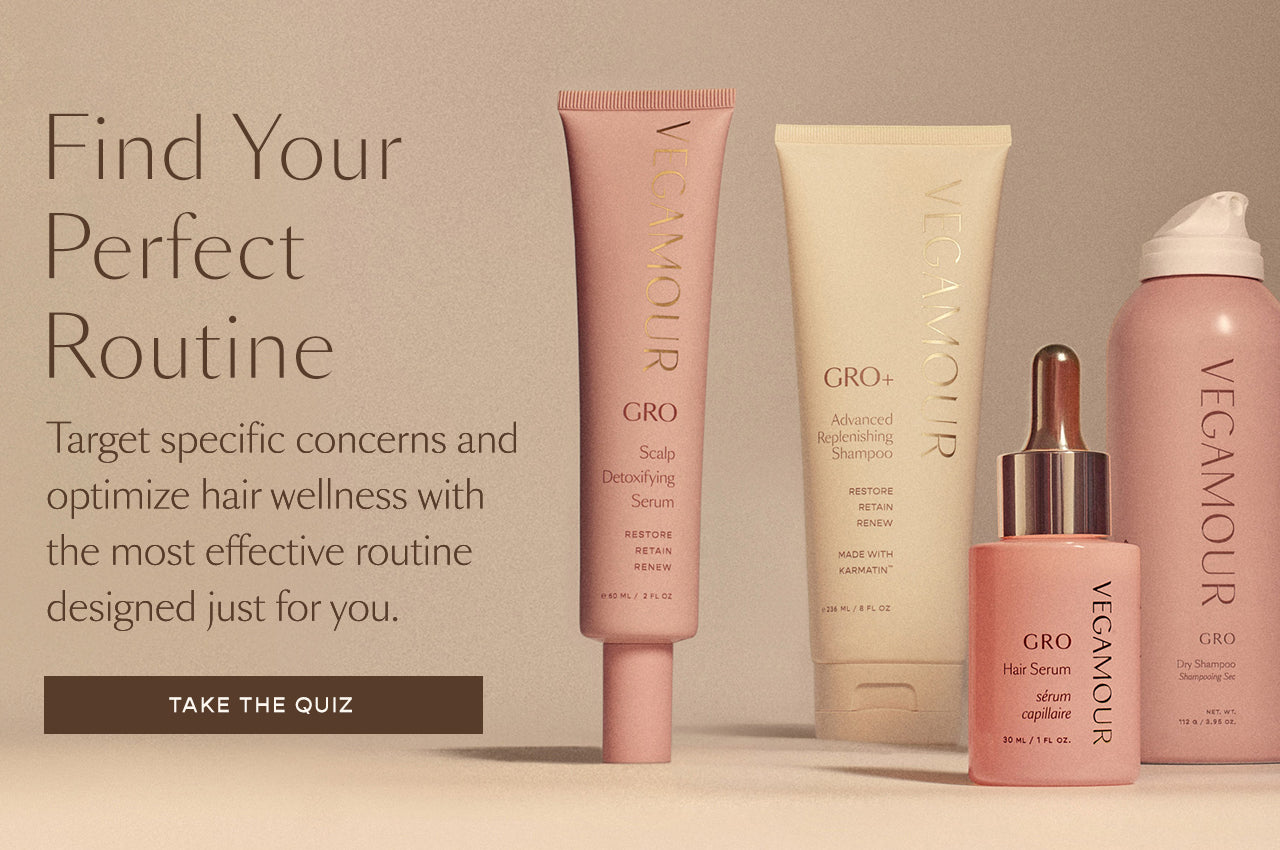 Disclaimer: Information in this article is intended for general informational and entertainment purposes only. It is not intended to constitute medical advice, diagnosis, or treatment. Always seek professional medical advice from your physician.