10 Beauty & Wellness Resolutions to Make This New Year
New year, new you! Well, maybe not totally new, but the new year is a fresh start — a chance to recommit to your best self, which includes making new beauty and wellness goals.
To help you get started, VEGAMOUR put together a list of the top 10 beauty resolutions to make in the new year. Plus, what you can do to help your hair stay healthy in this upcoming year and beyond.
1. Shop Cruelty-Free Products
This is a big one here at VEGAMOUR. Not only are certified cruelty-free products awesome for ethical reasons, but they're also generally better for you. When you avoid products tested on animals, you're opting out of many of the harsh chemicals that can damage your hair and skin. And using these products means you're less likely to suffer from inflammation, allergies or breakouts. Plus, you'll save your skin and hair a lot of stress.
So this year, make a commitment to shopping cruelty-free! Your hair, skin and all the cute little animals will be much better off.
Best Seller: GRO More Kit for Hair
2. Exfoliate Everywhere 
Using a chemical or physical exfoliant on your face helps get rid of dry, flaky dead skin cells, smoothing out skin texture. Exfoliating your body makes shaving smoother (if that's something you're into) and helps prevent body acne or inflamed pores from developing by keeping sweat, dirt and bacteria from getting close to your skin.
And exfoliating your scalp, ideally with the help of a scalp massager, not only helps boost hair growth, it's the secret to healthier, shinier hair from roots to ends. Plus, it feels great!
3. Find a Wash Day That Works
Once you've got those roots exfoliated, you'll need to make sure your wash day product is doing your hair follicles justice.
Resolve to clean up your wash day by investing in a shampoo and conditioner that are free from harsh sulfates, silicones, parabens, gluten and artificial fragrance — and packed with bioactive ingredients that support the appearance of longer, thicker and fuller looking hair. 
The GRO Revitalizing Shampoo & Conditioner Kit is the perfect pick to take your hair washing routine to the next level. Not only do both formulas do all of the above, but they also include our proprietary vegan keratin, Karmatin™, which was created to deliver the healthiest and shiniest hair you've ever experienced. 
4. Reduce Your Stress
Breathe in. Hold it. Breathe out. Relax your shoulders. Didn't that feel good? 
Not only is taking small steps every day to reduce your stress good for mental health, but it's also the key to holistic, whole-body beauty. When your body is stressed for a long period of time, it can lead to increased hair fall and acne, as well as many hidden consequences like lost sleep and headaches. So try that five-minute meditation, or take yourself out on a nice walk. 
5. Clean Up Your Diet
There's a place and time for junk food, but if that place is your car, and that time is every day of the week, you're probably not feeling your greatest. 
Making sure you're eating a clean, well-balanced diet of plant-based foods is one of the easiest ways to access a healthier and more beautiful you. Try to incorporate whole fruits and vegetables into every meal you have throughout the day. Aiming to "eat the rainbow" is the best way to make sure your body is getting the nutritional support it needs to thrive. 
Read: Nicole Kidman's Transition to Hair Wellness
6. Supplement Your Diet
While eating a well-balanced diet with plenty of fruits and vegetables is the key to holistic beauty, if there are specific areas you'd like to address, a supplement is your perfect secret weapon.
For example, if hair growth and beauty is your goal, a biotin supplement packed with Vitamins A, C and E is a great way to support your body on its hair wellness journey. And GRO Biotin Gummies are the answer. Pop one strawberry-flavored gummy per day to get terrific hair benefits!
If stress is hurting your hair health, try GRO+ Advanced Hair Care Gummies with CBD & CBG to help you de-stress and still get all the vitamins your hair needs. 
7. Support Your Gut Health
Although you might not be able to see it, your microbiome is your best friend when it comes to supporting health and wellness. This invisible community of organisms has been connected to things like weight management, hair growth and how likely you are to experience various dermatological diseases.
Support your microbiome by eating fermented foods or taking a daily probiotic supplement designed to support gut health. Our GRO Well Hair Boost Supplement Powder + Probiotic comes in four delicious flavors: Mixed Berry, Peach Mango, Cacao and Matcha Green Tea. Plus, each stick pack contains no carbs or sugars and is 100% vegan and gluten-free. 
8. Get Enough Sleep
If you're reading this at 3 a.m., put down your phone and go to bed! Making sure you get enough sleep, which experts say is between seven and nine hours, is the key to long-term health and wellness.
Plus, your body makes new collagen while you sleep, which prevents skin from sagging, creating the appearance of wrinkles. So snuggle up and get some shut-eye!
Learn: Can Lack of Sleep Cause Hair Loss?
9. Stock Up on Serums 
Serums are the latest buzzwords on the beauty scene. From moisturizing skin to promoting hair growth, it seems like there's a serum out there for every beauty need! And serums that are packed with concentrated amounts of active ingredients, like GRO Hair Serum, deliver direct, powerful benefits directly to the areas where you need them most. In as little as 90 days of using our bestselling serum daily, you can experience thicker, fuller looking hair!
For an extra boost, try the GRO More Kit, which features best-selling GRO Hair Serum plus GRO Biotin Gummies to support overall hair wellness.
10. Make Time for Gratitude 
Last but not least, one of the most important things you can do for your beauty this year is to make time for gratitude. We know it sounds basic, but having an attitude of gratitude has been shown to improve sleep quality, increase feelings of happiness and reduce stress and burnout. 
Take time every day to jot down a quick list of things you're grateful for, or simply meditate on the things in your life that bring you joy. You'll soon be well on your way to a happier and more beautiful new year!
More From VEGAMOUR
Photo credit: Inga Seliverstova/Pexels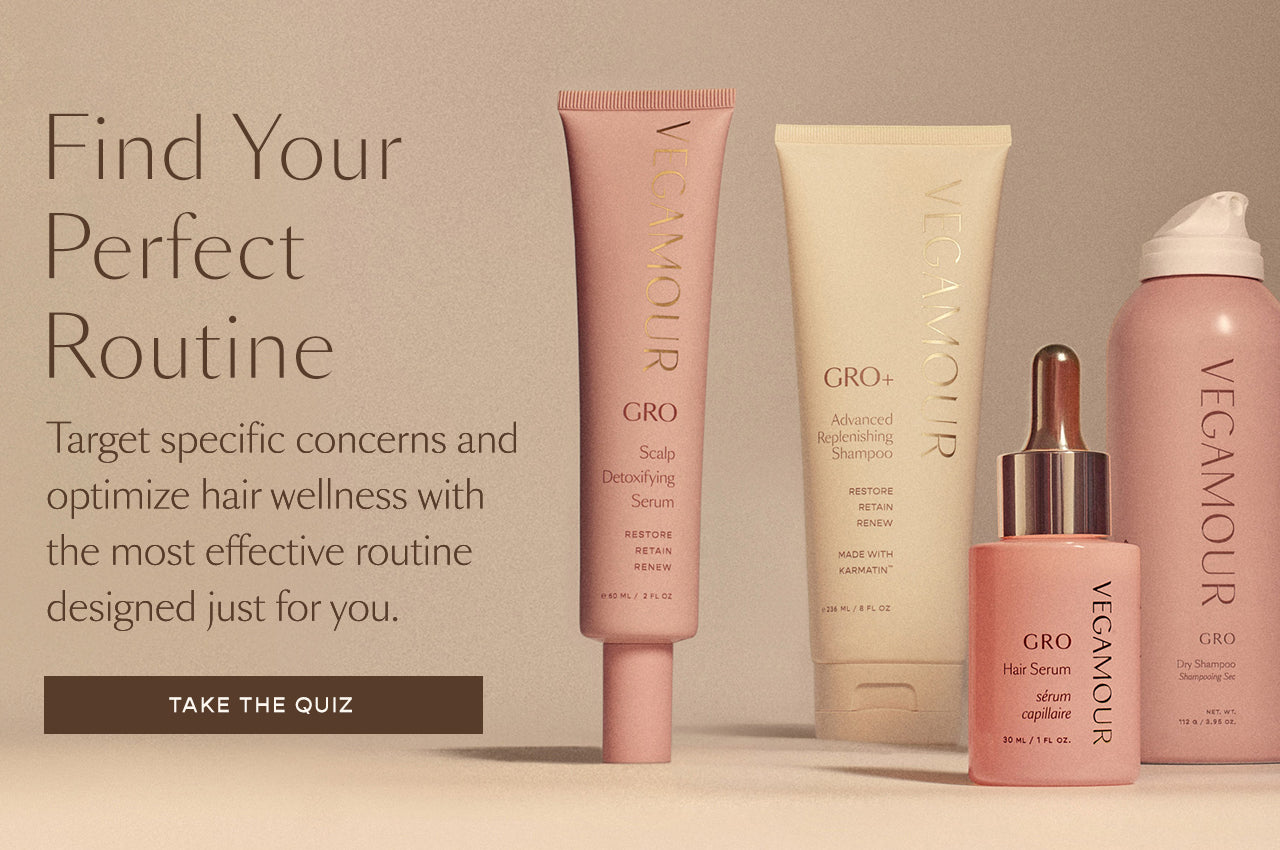 Disclaimer: Information in this article is intended for general informational and entertainment purposes only. It is not intended to constitute medical advice, diagnosis, or treatment. Always seek professional medical advice from your physician.