Everything You Need to Know About Face Framing Highlights
We all love that naturally sun-kissed look we get in the summertime. But you can have those lighter wisps of hair around the face any time of the year by getting some face-framing highlights to enhance your look.
VEGAMOUR spoke with a professional stylist for some advice on how to get face-framing effects with color. Plus, we'll show you what you need to keep those face-framing tresses looking radiant and healthy.
What Are Face-Framing Highlights?
A lighter or brighter shade of color gives your eye the illusion of more light, as if the sun were shining right on those hair strands. Often these highlights are meant to mimic the natural lightening the sun does on your hair. Sure, you can wait for the sun to do the work — or you can get face-framing highlights!
Face-framing highlights refer to a specialized coloring technique that adds lightness and brightness around the face. These highlights draw the eye to your facial features, creating a framing effect with your hair color.
Enhance your eyes or your jawline, or simply add a bit of flair: These types of highlights are versatile and universally flattering. Plus, they can be pretty low-maintenance if you opt for a more subtle and natural vibe.
VEGAMOUR spoke with professional hairstylist Miranda Furtado with Love's in the Hair extension studio. "Adding face-framing highlights is like giving yourself a beautiful, shining accessory," Furtado says. "These strategically placed lightened strands enhance and accentuate your facial features, making you feel confident and gorgeous."
Read more: Balayage vs. Highlights: Which Should You Choose?
Prepare Your Hair Care Stash!
Now that you've decided to go for it, you need to prepare your hair care routine and choose a highlighting style you'll want to achieve. We can help you with both.
First, while you're combing the internet for gorgeous face-framing looks, go ahead and get what you need for the maintenance of your new look. Any time you lighten the hair, there is some damage to the hair strands. This is practically unavoidable. This means you'll need to be prepared for your at-home care before you even head to the salon.
Loss of protein and moisture are two ongoing issues with highlighted hair. This is why we've designed the GRO Repair Kit to restore, replenish and revive your hair — keeping those beautiful face-framing sun- or salon-lights looking gorgeous and healthy year-round!
VEGAMOUR's GRO Repair Kit has everything you need.
Read more: How to Regain Hair Loss From Stress
Choose Your New Look!
We don't have to spend hours in the sun with lemon juice on our hair to get this sunny look anymore. Besides, the sun can damage your locks! Today, we go to the salon. Or we add in hair extensions that do the trick. Either way, you have more control over the finished look.
You can use a variety of shades of blonde face-framing highlights or any tone that's lighter than your natural shade. Lighter tones in the front, strategically placed, will enhance your face shape.
Bring a little sunshine (or artistic flair!) to your look with any of these face-framing ideas:
Soft and subtle blonde highlights around the face for the slightest hint of sun-kissed hue
Highlights in the bangs only to draw attention to the eyes
In addition to full highlights, add lighter and brighter tones around the face
In addition to partial highlights that extend over the crown of the head, transition to brighter tones around the face
Create an avant-garde look that's sure to turn heads using brighter colors and bolder placement
Baby lights for wisps of light around the face
Trendy gray or bluish hues for a stunning cool-tone effect
Go bold with money-piece face framing for high-contrast definition on curly or straight hair. Money-piece highlights are a chunky face-framing highlights technique that adds bright wow-factor streaks in the front of your hair.
A few streaks around the face (only) means you can keep your full head the natural tone and only add streaks of interest where you want them — perhaps right before your bridal portraits or prom event!
Helpful Tips: Your haircut must work with the placement of your highlights for the best face-framing effect. Choosing the right shade is also important to brighten and enhance your skin tone.
Face-Framing Highlights for Your Hair Type
Now that you have the home care you'll need for your new look...what variety of face-framing highlights will work best for your hair type and color?
We asked Furtado about this. "Choosing the right highlights for your hair type and texture is a personal journey," Furtado told VEGAMOUR. "Whether you prefer a subtle, natural look or something bold and eye-catching, the options are endless."
Here are some tips and recommendations to help you choose the perfect face-framing effect for your hair type and thickness.
Fine and Thin Hair
Opt for a light dusting of color around the face
Partner the highlights with face-framing layers
Get your haircut and hair color done on the same day so they work in tandem to enhance your look
Try these angled face-framing layers
Thick Hair
Stay close to your natural color for less maintenance, or two or three shades lighter for a more dramatic effect
Alternate colors, leaving some natural hair color between to avoid a "puppy-dog-ears" look
Go for an ombre effect within each foil to get a face-framing balayage effect
Brighter ends on just a few of the foils will add dimension and give your thick hair more face-framing appeal
Dark Brown Hair and Black Hair
Cut a few framing layers in the front to accentuate the face
Highlight the face frame with intermittent panels of color, leaving some of your natural brunette hair between them
Create a natural blend of tones to add more richness, stunning dimension and a hair-contouring effect
Reddish, golden or caramel highlights work great without the higher maintenance of blonde streaks on dark hair
Light-Colored Hair
Go one or two shades lighter for subtle highlights, taking smaller weaves for a more blended effect
Go two or three shades lighter in chunky weaves for a bolder look
Hair with Lots of Texture
Partial highlights in larger, bolder streaks create a money-piece highlighting effect that adds a striking dimension to your curls
High-lift bleaching can remove too much protein from the hair, damaging the elasticity which may make it hard for your curls to hold their shape. Therefore, follow-up protein care is essential
Now You Are Ready!
You've stocked all the right hair care products and chosen a few pictures to show your stylist the look you want. You're ready!
One last tip for you — be bravely authentic. Don't be afraid to draw attention to your own face. You are unique and lovely. You are confident. You are brave. And your new face-framing highlights will shine a sunny spotlight on that.
More from VEGAMOUR
Photo credit: doble-d/iStock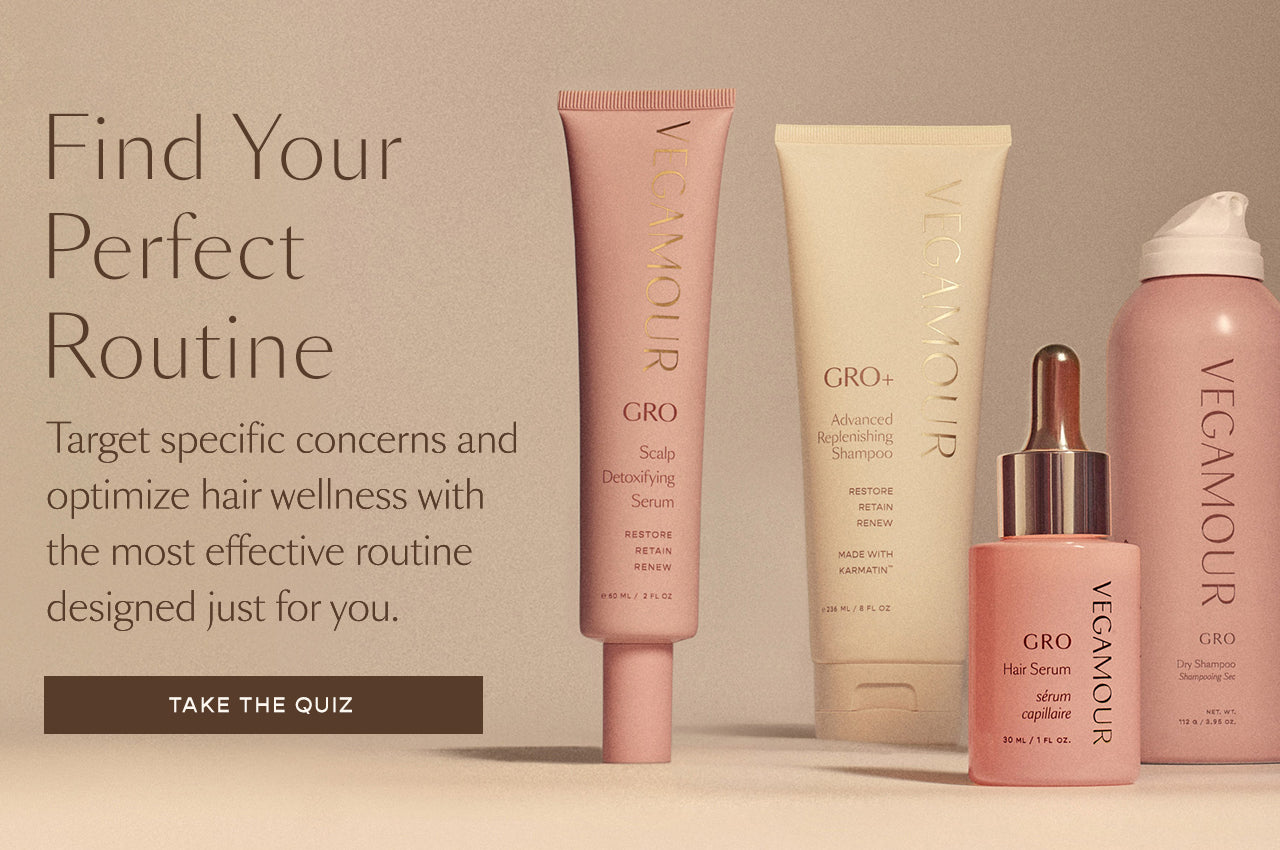 Disclaimer: Information in this article is intended for general informational and entertainment purposes only. It is not intended to constitute medical advice, diagnosis, or treatment. Always seek professional medical advice from your physician.