9 Mistakes to Avoid If You Have Fine Hair
When it comes to hair care, hair type matters. And a one-size-fits-all approach just doesn't work. For example, if you have fine hair, you should be on the lookout for lighter products designed to suit your hair's needs. 
To help you make the most of your fine hair, here's a handy list of mistakes to avoid — plus, learn more about the best products to nourish your hair.
1. Piling on the Product
People with fine hair are often told that more is better when it comes to applying products. As it turns out, mixing and matching tons of different products just weighs your hair down. Avoid stressing out your strands by sticking to a simple routine to add volume, like applying a lightweight, follicle-stimulating foam designed to boost the body, texture and health of your hair. 
Shop: The Best Vegan Shampoos
2. Using the Wrong Shampoo and Conditioner
Even if you're keeping your product use to a minimum, using the wrong shampoo and conditioner can spell trouble for those of us with finer strands. 
Invest in a shampoo and conditioner that can hydrate fine hair without weighing it down. Look out for products that are moisturizing and replenishing but free of ingredients like harsh chemicals that tend to weigh fine strands down. For fine strands, opt for a lightweight hydrating shampoo and conditioner is enriched with the perfect amount of botanical oils and Karmatin™ — VEGAMOUR's proprietary vegan keratin — to provide extra support for your strands.
3. Getting the Wrong Haircut
If you have super fine locks, long hair can tend to weigh down your strands.
Stylists generally recommend that people with fine hair stick to a cut that's shoulder length or shorter. But if you love long locks, there are ways to make it work. Talk to your stylist about incorporating layers into a longer cut to add volume and movement without weighing down your fine locks.
4. Overwashing 
While everyone likes the feeling of fresh, clean hair, washing your hair every day can leave fine strands depleted and weakened. For best results, fine hair only needs to be washed a maximum of a few times each week.
Overwashing can lead to increased oil production, which can weigh down already flat hair, making it appear lifeless. Minimizing shampooing helps even out your oil production, increasing volume.
5. Letting Oil Build Up
Many fine-haired people find themselves overwashing their locks. Unfortunately, this hair texture does tend to show off excessive oiliness more than thick or medium hair. Instead of giving up and getting back in the shower, extend your time to the next wash day with a cruelty-free, vegan dry shampoo. Not only will it reduce oil, but it will also give your fine hair a volume boost!
6. Not Deep Conditioning Regularly
While people with fine hair worry about moisturizing, not deep conditioning regularly can exacerbate fine-hair issues, like flyaways and general messiness. 
Deep conditioning regularly is the best way to make sure your fine strands are getting the support they need to prevent breakage and stress. Use an overnight hair mask once a week to lock in moisture and help keep your fine hair looking sleek. A deep conditioning hair mask is a great add-on to your hair routine because it delivers nourishment, damage restoration and smoothing to your strands, plus color protection, color enhancement and shine. 
7. Using the Wrong Brush
Round brushes are the best-kept secret of fine-haired beauties everywhere. This styling tool can be used to create an instant volume boost, giving even the finest hair an extra element of dimensionality.
For everyday brushing, experts recommend using a paddle brush on fine hair — the wider, the better. The soft cushion of the brush helps massage the scalp and is gentler on the strands, which is especially important as fine hair gets tangled easily and often needs to be brushed every day.
Shop: Hair Clip
8. Using the Wrong Blow-Drying Technique
Many fine-haired people attempt to avoid frizz by blow-drying hair straight down, but this common technique can have unintended consequences. Blow-drying your hair this way can drag down your strands and create a flat finish.
To add volume with your blow dryer, flip your head upside down and start with the roots. This technique creates the perfect blow-out look while preventing damage to vulnerable ends.
9. Covering Up With Clip-Ins 
While clip-in extensions provide a welcome boost for fine hair on special occasions, using them too often can stress out your scalp and strands.
If you're interested in cultivating thicker-looking hair, consider using a clinically proven hair serum that will support thicker, fuller, healthier hair. It's a lot less painful and a lot more effective than clip-ins!
More From VEGAMOUR
Photo credit: jasmin chew/Pexels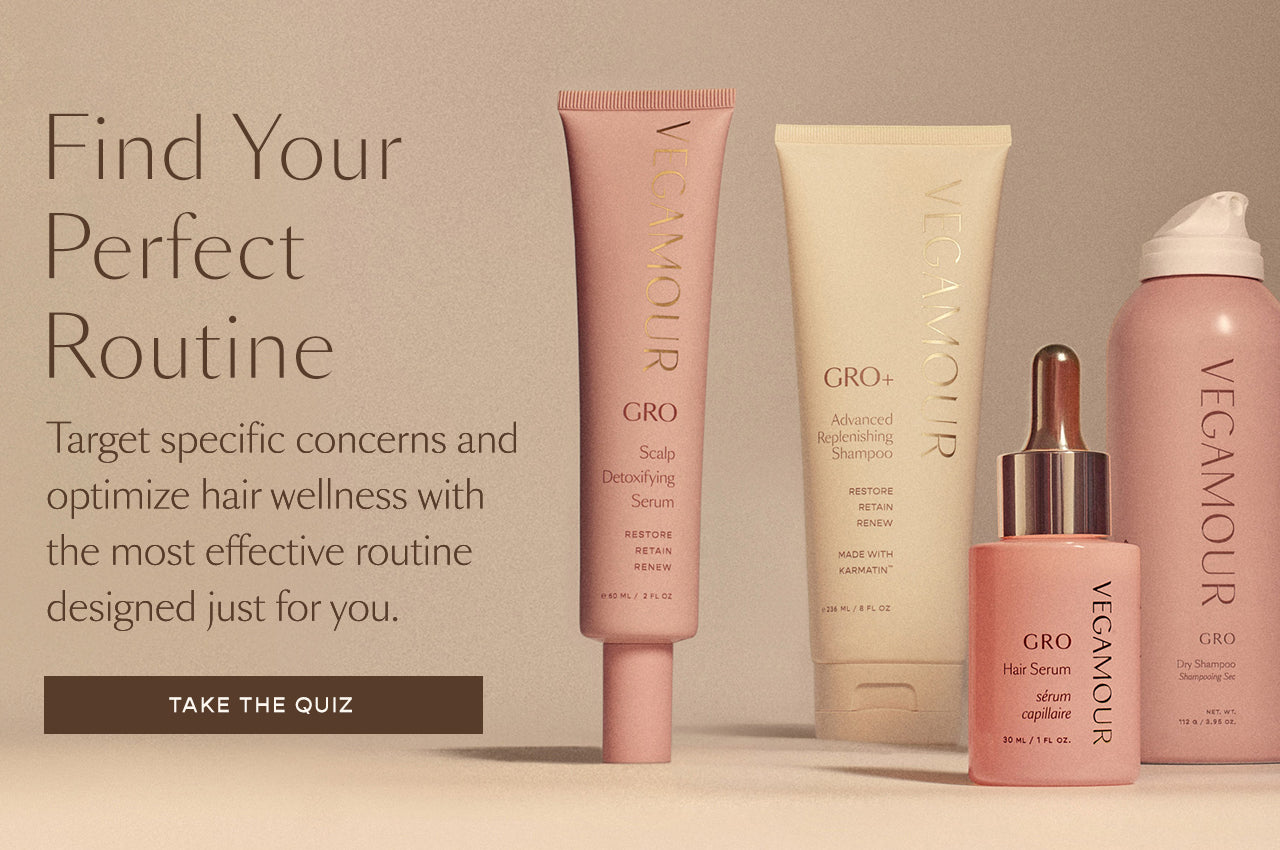 Disclaimer: Information in this article is intended for general informational and entertainment purposes only. It is not intended to constitute medical advice, diagnosis, or treatment. Always seek professional medical advice from your physician.