What Is Fo-Ti? How This Chinese Herb Could Benefit Your Hair
Do you get everything you need from your diet? Many Americans have decided they would like something more. According to a 2017 study by the Council for Responsible Nutrition, approximately three out of four adults in the United States take dietary supplements. With supplement use on the rise, you may already be taking one — or at least wondering what they have to offer.
Some supplements sound familiar, like multivitamins or hair vitamins with biotin, but others can easily escape our attention. Research suggests one such supplement, fo-ti, could have many health benefits, including hair growth potentially.
The History of Fo-Ti
Fo-ti, which is native to China, is a perennial herb with a dark brown, oblong root. It grows in many Chinese provinces, including Gansu, Guizhou, Henan, Shanxi, Sichuan and Yunnan, as well as in Japan. Its scientific name is Polygonum multiflorum, but in China, it is also known as shou wu pian or he shou wu. The latter translates to "black-haired Mr. He." According to legend, elderly Mr. He ate fo-ti, and it restored his dark hair and youthfulness.
Polygonum multiflorum is a popular traditional Chinese medicine that dates back to the Tang Dynasty. In order to use fo-ti, the root is processed following the black bean method. This method has evolved over centuries but always involves mixing slices of the plant's root with juice from black beans and steaming it.
The extract from Polygonum multiflorum has been sold in pill form to combat ailments including dizziness, headaches and graying hair. It has also been used in creams to treat sore muscles and skin conditions. Historically, it has been part of treatments for many health conditions, including alopecia, Alzheimer's, cancer, diabetes, high cholesterol, Parkinson's and tuberculosis, among many others.
Extracts from the herb are available for sale over the counter in many countries around the world, including the United States. However, scientific research on fo-ti is still limited. 
Hair Growth Benefits of Fo-Ti
In East Asia, Polygonum multiflorum has become a popular treatment for hair loss and baldness. It can be taken orally or applied topically as it comes in several forms, including powder, extract, pill or tea. To better understand the benefits of fo-ti for hair growth, researchers have undertaken various studies.
Another study, published in 2013, found that a specific compound in Polygonum multiflorum caused rapid reproduction of dermal papilla cells and increased hair-fiber length significantly. The dermal papilla sits at the bottom of hair follicles, and the cells there greatly impact hair growth. Therefore, the conclusion was that the compound might be helpful in the development of products to treat alopecia. But more studies are needed to investigate the potential of fo-ti for hair growth.
Shop: GRO Revitalizing Scalp Massager
The Long and Short of Using Fo-Ti for Hair Growth
Polygonum multiflorum has been used in traditional Chinese medicine for centuries and since made its way around the world in herbal products and therapeutic treatments for many health conditions. Named for its anti-aging effects, he shou wu (or fo-ti) is traditionally used to treat conditions that worsen with age, including hair loss and graying. Studies show that using fo-ti may help support healthy hair growth, both by inducing the anagen (or growth phase) in resting hair follicles and by encouraging cells at the root of the hair to multiply faster. These initial studies suggest fo-ti has great potential to promote hair growth, though many medical professionals believe there is not enough data to support the use of fo-ti as a medical treatment.
As more studies emerge surrounding the possible risks of fo-ti, it is clear more research is needed. To ensure patient safety, studies must explore the Chinese herb and its possible interactions with prescription medications as well as its possible side effects. 
Who Should Talk to Their Doctor Before Taking Fo-Ti?
As with any supplement or vitamin, you should always consult with your doctor to ensure there is no interaction with any medications you are taking or any preexisting conditions you may have. When purchasing supplements, look for trusted brands and follow any dosage amounts listed on the packaging.
Some people should avoid fo-ti unless a doctor OKs it, including:
Pregnant or breastfeeding women
Children
Diabetics or those with blood sugar issues
People with health problems relating to their liver
Additionally, if you use supplements like fo-ti, you should include a list of them when asked about the medications you're taking, as they could interact with prescribed medications or cause side effects of their own.
Products Featuring Fo-Ti for Graying Hair
Related: How Fo-Ti Impacts Graying Hair
Hair Wellness Is Within Reach
If you are interested in using fo-ti or other herbal products found in traditional Chinese medicine to promote hair wellness, be sure to discuss this option with your doctor. He or she can advise you based on your personal medical history.
More From VEGAMOUR
Photo Credit: tc397/iStock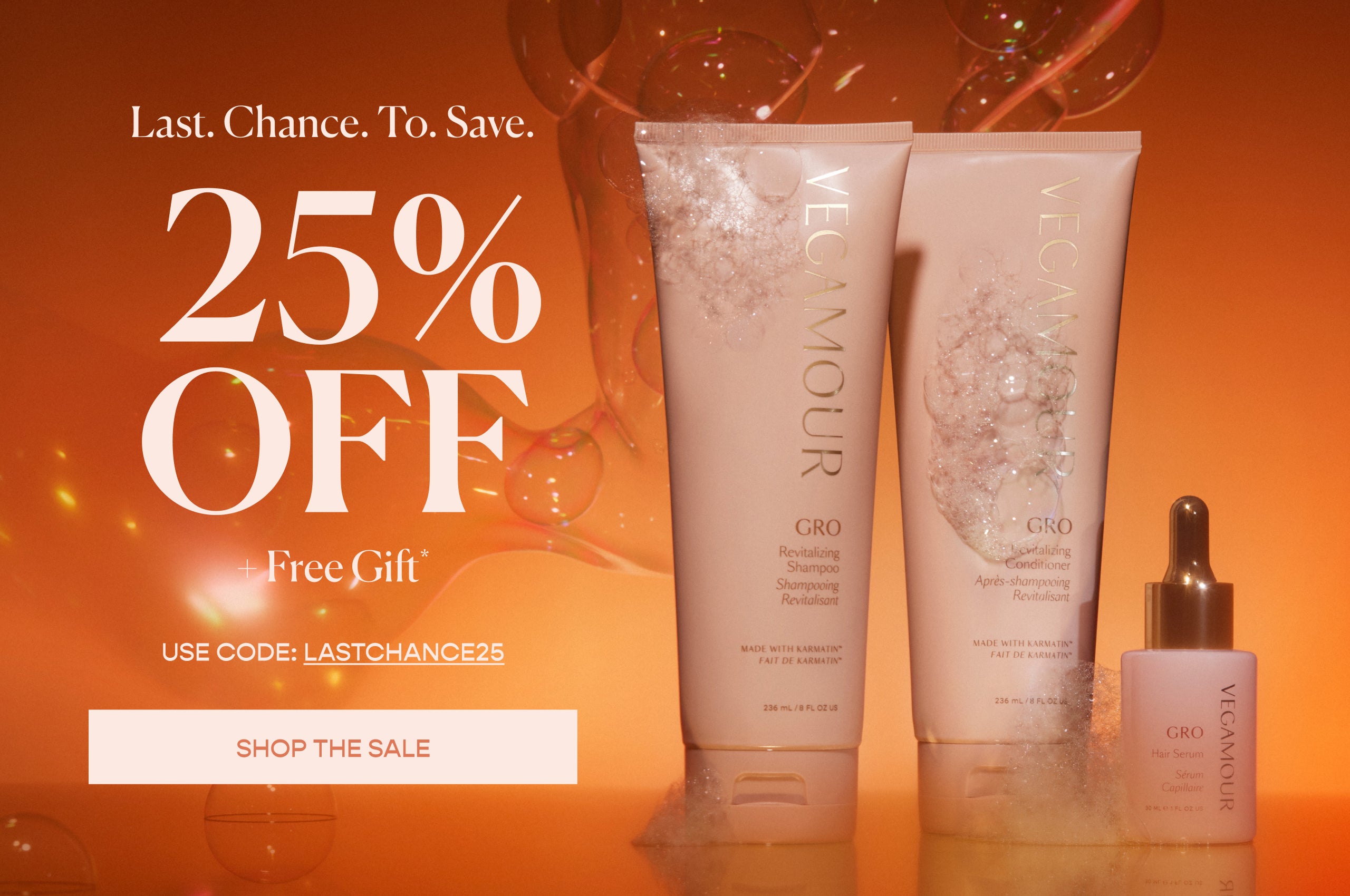 Disclaimer: Information in this article is intended for general informational and entertainment purposes only. It is not intended to constitute medical advice, diagnosis, or treatment. Always seek professional medical advice from your physician.