How Often Should You Condition Your Hair?
Many opinions are out there about how often you should apply conditioner to your hair. But the truth is that everyone's hair is different.
To help, here are expert-recommended conditioning routines for the most common hair types —plus, what products you really should be using to condition your hair.
Why Conditioner Is Important
According to scalp care expert Nathan Thompson, "The scalp ages 12 times faster than body skin and six times faster than facial skin. As a result, it's important that you get a conditioner routine that completely suits both your scalp and hair type."
As a baseline, Thompson says most people can use conditioner as frequently as they want to. "Unlike shampoo, conditioner can be applied each day for most hair types, as it rehydrates hair and replenishes nutrients," he said. "Rinse-out conditioner, or what we would consider regular conditioner, should be used after every wash, ideally a few times per week as recommended by the American Academy of Dermatology. As a rule of thumb, try applying an overnight conditioner once per week initially. If you find your hair is too dry, step up the cadence to every three to four days initially and more frequently if needed. If your hair is too oily or greasy, reduce that to every 10 days or every 14 days as needed."
For deep conditioning, try a deep conditioning hair mask. Hair masks have a ton of benefits, such as:
Smoothes frizzy hair
Nourishes strands
Protects color-treated hair
Boosts shine
To pinpoint how often you should condition your hair, it's helpful to know your hair's type, texture and porosity. If you don't already know, learn how to find out your hair's porosity, as well as its type and texture first. Then, read on to find your perfect conditioning routine.
Shop: GRO Scalp Health Kit
Fine Hair
Of all the hair types, fine strands are the most prone to feeling dry and stressed out by overwashing. But overconditioning can leave fine strands weighed down and flat. "If you have very fine or oily hair, you may want to condition less frequently because it can actually weigh your hair down," Thompson said.
Medium Hair
Medium hair should only be washed a few times a week to avoid gaining an oily scalp. Use a light to medium conditioner to help protect strands, seal in extra moisture and promote volume without leaving hair feeling weighed down. Medium hair can also benefit from a hair mask once per week or more as needed. 
Thick Hair
Thick hair is particularly thirsty, so applying a leave-in conditioner or hair mask is the key to keeping hair hydrated without getting greasy. Thick-haired types can use a deep conditioning mask two to three times a week and can even use a rich conditioner during regular washes.
High Porosity Hair
The porosity of your hair refers to how easily your hair's cuticle absorbs and retains moisture. High porosity hair often results from frequent use of heat styling tools, bleaching and other chemical processes. While high porosity hair can absorb moisture easily, it's prone to losing moisture too quickly. This hair type is also at increased risk for hygral fatigue if you condition too much.
Keep from wearing out strands by conditioning once a week, and use deep conditioning treatments designed to lock in moisture no more than once or twice a month. Additionally, stay away from hot tools and harsh chemicals that can damage your fragile strands in between conditioning treatments.
Medium Porosity Hair
Medium porosity hair loves moisture and can be conditioned two or three times a week. Deep condition your medium porosity hair once a week to keep hair happy, healthy and hydrated. Also, make sure to comb through hair regularly with your fingers or a medium porosity-appropriate brush to distribute those natural oils.
Low Porosity Hair
Because low porosity hair is characterized by flat, closed cuticles, it can be difficult for strands to absorb the moisture provided by conditioning treatments. Those with low hair porosity can condition every time they wash their hair, as often as once a day, without risking hygral fatigue. Even then, conditioner has a tendency to stay on the outside of the strands rather than soaking in where it's needed. Help this type of hair gain critical moisture by applying a deep conditioning treatment, like the deep conditioning hair mask, once a week.
Coarse Hair
Coarse hair needs a bit more moisture to look its best. In addition to applying a conditioner designed to replenish coarse hair every time you wash and using deep conditioning masks as needed, boost your strand's moisture content by applying an easily absorbed oil, like VEGAMOUR's Pure Marula Oil, every night before bed. This will help moisture penetrate the strand and smooth the surface of your follicles.
Coily or Curly Hair
Those who have curly or coily hair rely on conditioning methods designed to help curls retain their shape and volume, so regular conditioning is a must. And because hair conditioner seals in the natural oils, developing the perfect conditioning routine can be the answer to good hair days. Try the "squish to condish" technique to work in moisture close to the strand, removing grime and helping curls or coils pop. A once-weekly deep conditioning hair mask is also beneficial for these hair types.
Thinning Hair
It's easy to apply too much conditioner to thinning hair, which quickly begins to look greasy when weighed down with excess oil. To support the health of thinning hair, choose a conditioner designed to reduce shedding and increase hair density — and only apply a quarter-sized amount. GRO Revitalizing Conditioner is an excellent pick for combating thinning hair due to its powerful phyto-actives. Plus, the formula, which is most effective when used with GRO Revitalizing Shampoo, has been clinically proven to reduce hair shedding by up to 76% and increase hair density by up to 52% after four months of consistent use.
Damaged Hair
"If your hair is curly, dry or damaged, you will want to look at applying conditioner more frequently — every three to four days," said Thompson. Use a weekly or twice weekly overnight hair mask and condition hair with an advanced replenishing conditioner that will help restore your natural hair strength.
Find a Conditioning Routine That Works for You
While it's always a good idea to follow professional recommendations when figuring out best care practices to keep hair healthy, ultimately, conditioning your hair is a matter of personal preference.
Try out the recommended technique for your hair type, and then tweak and adjust until you've found the best conditioner routine for you! And remember: A good hair day is only one overnight hair mask away!
More From VEGAMOUR
Photo credit: Xavier Mouton Photographie/Unsplash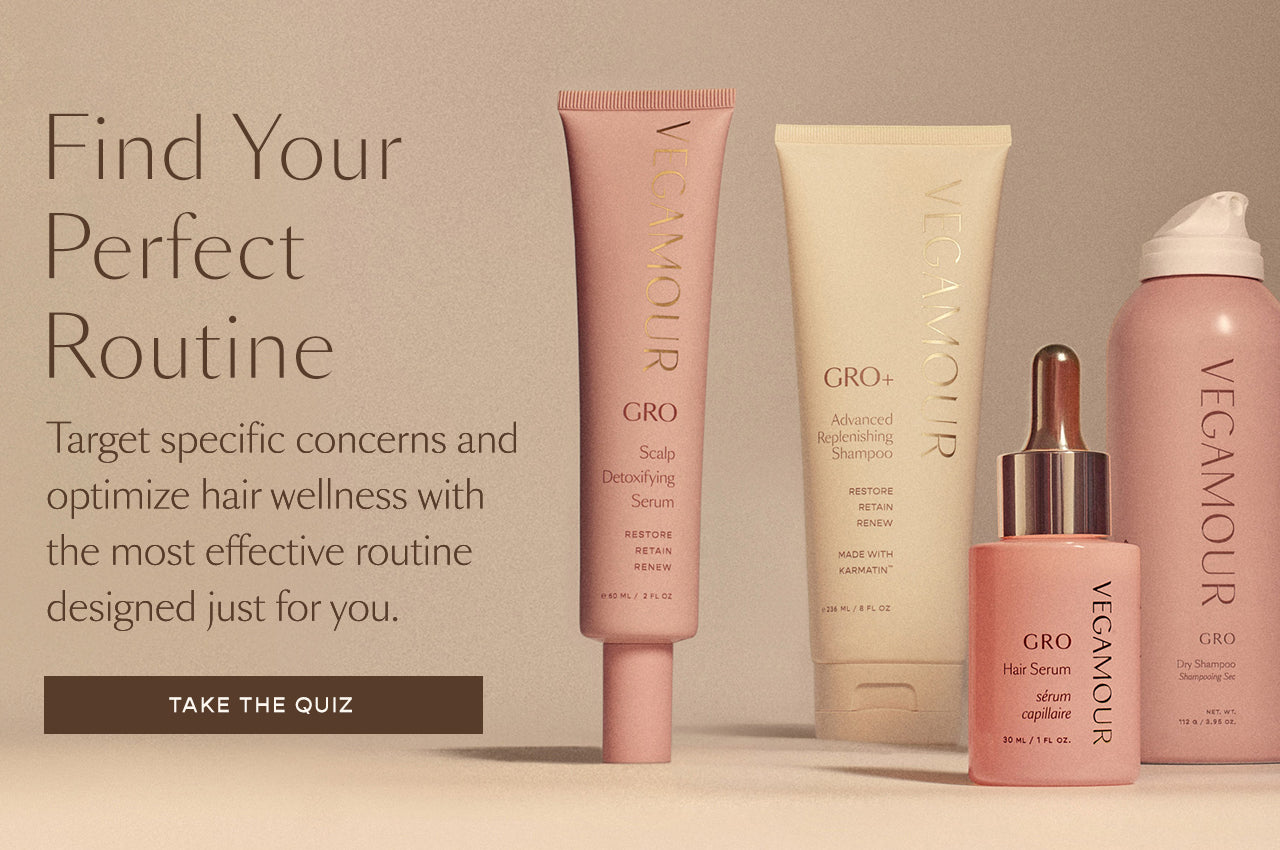 Disclaimer: Information in this article is intended for general informational and entertainment purposes only. It is not intended to constitute medical advice, diagnosis, or treatment. Always seek professional medical advice from your physician.