How to Air-Dry Hair Like a Pro
If you're the kind of person who loves to blow dry and heat style your hair, you might be new to the idea of air-drying your hair. Maybe you're eager to experiment with your hair's natural texture, or maybe you've been battling dry hair or damaged hair. No matter where you are on your air-drying journey, read on to learn these tips for air-drying your hair like a pro — plus, find out about the best products for hydrating and nourishing your hair naturally.
Why You Might Consider Air-Drying Hair
There are many reasons to air-dry your hair. Maybe you have curly hair that looks best when it air dries. Or maybe you have dry or damaged hair that needs a break from heat-based styling.
"Air-drying is definitely a good idea when used at the appropriate time," explained Jessica Shults of Twisted Scissors Salon in New York. "Air-drying long hair is a great way to keep it healthy and looking its best. It is especially beneficial for those with textured, curly or thick hair that tends to be more fragile when exposed to heat-styling tools."
Dermatologist, Dr. Anna Chacon explained that while air-drying does protect the hair and scalp from heat, it can cause issues if overused. "Long-term air-drying, similar to overwashing, can cause the scalp to overproduce oil, making the hair even greasy, and forcing you to use more and more shampoo to combat the imbalance."
Shults explained that air-drying could help prevent split ends while also preserving moisture in the hair. "It's also a great way to prevent frizz and give hair a natural shine."
Pros and Cons of Air-Drying
One of the biggest advantages is that [air-drying is] a much gentler way to style your hair than using heat-styling tools such as blow dryers, curlers and flat irons," Shults said. "It also helps preserve moisture in the hair and can reduce frizz. Air-drying doesn't require any additional products or tools, so it's a great time and money saver."
Pros: 
Shields against heat damage
Less dehydration of the scalp and hair
Can help protect color
Air-drying does have its downsides too. For example, with some hair types, you'll need hair to be completely dry before leaving home, or you'll risk ruining the curl or natural wave.
Shults explained further: "[It] can take longer than heat styling and may not provide the same level of control or flexibility when creating certain styles," she said. "Air-drying also may not be an option for those with busy schedules."
Cons:
Takes longer for hair to dry
Some styles won't be possible.
Air-drying too much might cause your scalp to overproduce oil.
Shop: HYDR-8 Collection for Dry, Damaged Hair
Best Practices for Air-Drying Successfully
If you have straight hair or wavy hair that dries nicely on its own, consider yourself blessed, but for others, air-drying hair with the desired results can be a bit of a challenge. If your hair texture is frizzy or if you have curly hair or coily hair, it can take some extra effort to achieve the perfect air-dry. Here are some helpful tips.
Use Hydrating Hair Products
Dr. Chacon explained that the first thing you want to do is make sure your hair cuticle (the outermost layer) is closed or lying flat. This ensures smooth, frizz-free hair. "The best way to do that is to choose a gentle hydrating shampoo and conditioner," she said.
VEGAMOUR HYDR-8 Shampoo and Conditioner Kit contains gentle, vegan, color-safe formulas that are perfect for hair that's been exposed to heat or sun damage. The duo contains the following ingredients:
Karmatin™: Vegan silk alternative to keratin and silicone to help reduce the appearance of damaged hair
Marula and Moringa Seed Oil: Reduces frizz and promotes shine
Magnolia-Bark Extract: Calms and soothes the scalp
Murumuru Seed Butter: Enhances moisture retention by sealing in hydration and leaving hair feeling softer
Aloe Vera: Helps to condition and moisturize
Plus, for an extra boost of hydration, swap out your conditioner once a week and use our intensely hydrating HYDR-8 Deep Moisture Repair Mask.
Use Cold Water for Rinsing 
Sealing the cuticle before getting out of the shower is another pro tip for air-drying. "Rinsing out your conditioner with cold water before exiting the shower is another simple approach to help seal your cuticle," Dr. Chacon said. "The water doesn't have to be ice cold; it just has to be cooler than room temperature."
Consider Your Towel
If you use a regular towel to towel dry your hair, it could cause breakage. "The majority of bath towels still have far too coarse of fibers to be used on wet hair without risking frizz or, worse, severe damage," Chacon advised. "Instead, use a plush microfiber towel, which is not only kinder to your hair's strands but is also made to help you dry your hair more quickly." No matter what, don't rub your hair to remove moisture. Instead, gently squeeze the excess moisture out of your hair without causing too much friction. And if you don't have a microfiber towel on hand, you can use a cotton T-shirt.
Remove Tangles
Fine hair can be prone to tangles. Once you've finished absorbing some of the extra water with a microfiber towel, it's best to use a wide-tooth comb to gently comb any knots or tangles from your hair. Regardless of hair type, a wide-toothed comb ensures that you won't break the hair when trying to detangle it. "The best ally for damp hair is a good comb because the extra space between the teeth makes it possible for the hair to slide through without additional pulling or friction," Dr. Chacon said.
Related: How to Detangle Hair With Minimal Damage
After combing out tangles, Shults recommended applying styling products like a leave-in conditioner, styling cream or curl cream to help protect your hair from humidity and add definition to waves or curls. "Once that has been done, let the hair hang naturally, and don't disturb it while drying," Shults said.
Those with straight or fine hair should use less product than those with thicker hair. Also, if you have short hair, use less than if your hair is longer.
"Frizz, more than anything else, ruins a good air-dried appearance," said Dr. Chacon. If you have straight or wavy hair that air dries nicely without much assistance, you might not need as heavy of a product. A sea salt spray can help enhance your natural waves, or a couple of drops of hair oil on wet strands can give you more shine.
Go Upside Down
If you have short hair, mid-length hair or face-framing pieces, you can add more volume by turning your head upside down and shaking your hair out while running your fingers through it. You can even use your hair-dryer on a cool or warm setting to help give you maximum lift. This will remove any excess water and will ensure that your hair won't fall flat while the rest of it air dries.
Bring Essential Oils Into the Mix
Letting hair-dry naturally with the assistance of natural oils like Moroccan oil, argan oil or marula oil is also a popular option that smooths hair and helps you avoid frizz. "You can give the ends of your hair a more polished and supple appearance by applying a few drops of oil to them," Dr. Chacon said. "Other essential oils, such peppermint and lavender, may help stop hair loss and stop breaking."
Try a Protective Hair Style
Don't have an allowance for air-drying time in your schedule? Try drying your hair in a protective hairstyle. For longer hair or mid-lengths, you can try a protective hairstyle like two braids. This allows your hair to be styled while it's air-drying so you can go on with your day.
The Takeaway 
Any time you can forgo heat styling, including blow drying, your hair will be better off. Air-drying can be a good alternative if you have time. Above all else, be sure to treat your hair with quality, non-toxic products that encourage moisture, health and hydration. You'll notice the difference!
More From VEGAMOUR
Photo credit: Polina Kovaleva/Pexels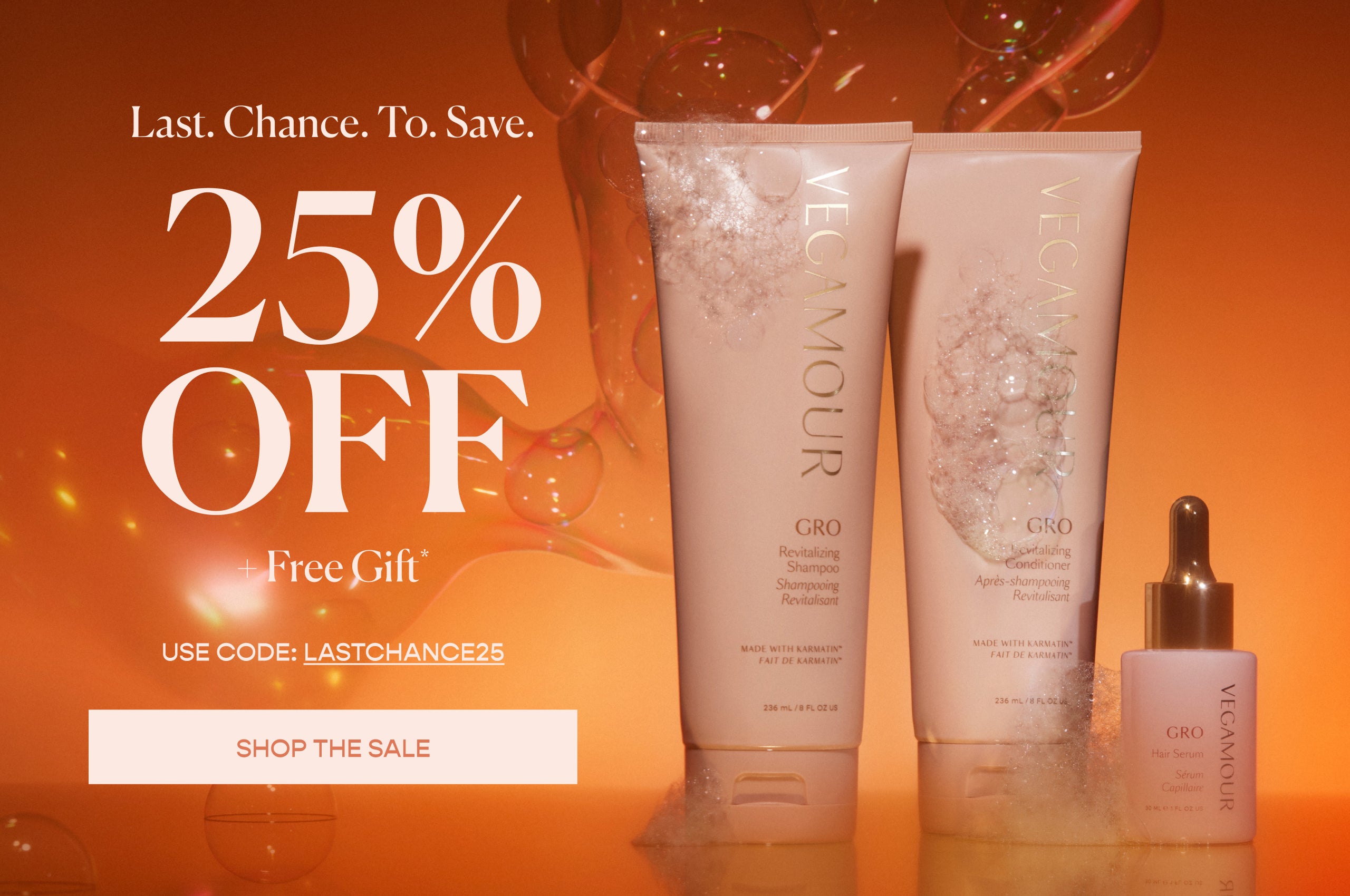 Disclaimer: Information in this article is intended for general informational and entertainment purposes only. It is not intended to constitute medical advice, diagnosis, or treatment. Always seek professional medical advice from your physician.