No Time to Dry Your Hair? Hairstyles for Wet Hair That Won't Break Strands
Here's a scenario you've likely encountered: damp strands and absolutely no time. If you don't take precautions and choose a safe hairstyle to whip up in a flash, that wetness can cause some breakage. We know that sometimes you just have to rush out the door and ditch the blowdrying session altogether, so here are five wet-friendly hairstyles that will keep your strands protected. They're easy, quick, and require minimal products.
1. Low Bun
Probably one of the easiest and most flattering hairstyles that anyone could wear, the low bun is classic and perfect for wet hair. You can sleek your hair into place without damaging it and look so chic that no one could tell your hair is wet in the first place.

Related: Is It Bad to Sleep With Wet Hair?
@kathleen_hair
What you'll need:
Paddle brush

Hair pomade

Stronghold hair spray

Shine spray

Edge control brush (optional)
Instructions:
Apply a conditioning leave-in spray. Detangle your hair using a detangling brush to ensure there are no knots insight and get your hair flat. To minimize damage while brushing your wet hair, towel-dry it to reduce as much moisture as possible and allow it to air dry for about five minutes (if you have time!). Taking your styling comb, create your desired hair part. Comb your hair down into a low ponytail and secure with a hair tie with anti-breakage design. Separate your ponytail into three sections and create one single braid, securing the tip with a hair elastic. Take your braid and wrap it into a bun. Finish by securing the bun with bobby pins (thicker hair types will need several pins to hold it in place). For extra security, spray some soft hold hair spray evenly throughout to keep flyaways at bay.
Check It Out: 10 Fresh Spring Hairstyles
2. Loose Braid
You can never go wrong with a loose braid. In the case of wet hair, a loose braid gives your tresses enough room to breathe and easily dry, while leaving you with beachy waves at the end.

@kaylad.artistry
What you'll need:
Priming mist

Styling comb

Mousse

Texturizing Spray

Hair elastic

Bobby pins
Instructions:
Divide your hair into your desired part, and then take one pump of mousse and spread it evenly from root to tip. Comb through with your fingers to get rid of any last-minute kinks. Split your hair into three sections and begin to braid, plaiting from the middle of your head all the way to the ends. Make sure to secure the ends with an elastic band. Lightly tug at each section of your braid to loosen the style and open it up.
Shop: Tenley Molzahn's Top Vegamour Pick
3. Chignon
The timeless French hairstyle allows your hair to dry flawlessly and looks great at the same time. A chignon involves gentle twists that don't require any tugging or excessive pulling to get your strands into place. The majority of the hairstyle is set into place with bobby pins, making for an easy removal later.
@buzzfeed
What you'll need:
Texturizing gel

Styling comb

Hair elastic

Bobby pins

Shine spray (optional)
Instructions:
Evenly apply texturizing gel throughout your hair from root to tip. Using a styling comb, create a center part. Begin to slick down your wet hair into a low ponytail and secure with a hair elastic once all hair is flat. Once your ponytail is slicked back, divide the ponytail into three sections. Take one section of your pony and twist the length down to the ends, wrap it around the other two sections and secure with bobby pins. Take your second section of hair, twist the length down to the ends, wrap it around the section you just wrapped, secure with bobby pins. 
4. Slicked Back
The slicked back hairstyle really allows you to own the fact that you're stepping out with wet hair. You've seen it on the red carpet among your favorite celebrities including Kim Kardashian and Selena Gomez, to name a few. While your hair is set into place, it air dries freely and doesn't face any damage.

@hungvanngo
What you'll need:
Paddle brush

Hair pomade

Stronghold hair spray

Shine spray

Edge control brush (optional)
Instructions:
Smooth out your hair with a paddle brush, slicking it all as far back as possible. To focus on the hairline and any baby hairs, take a dime-size amount of your pomade of choice and apply it all along the hairline to tame those hairs (take an edge control brush and apply light pressure if needed). Since the hair is wet, you don't want to cause friction by using a teasing brush, so using your hands massage some volume into your hair. Take your hair spray and spray it all around the top half of your hair, and brush again. Take your shine spray and apply it evenly throughout for a glossy finish. 
5. The Pineapple Method (for curly hair)
@_samiraa__
What you'll need:
A scrunchie or loose hair elastic

Bobby pins (optional)
Instructions:
Ensure your hair is completely detangled first, then flip your head over until all hair is in front of your face. Take your scrunchie or hair elastic and wrap it around your hair once. If it doesn't feel very secure, add some bobby pins to some of the ends and secure them at the top of your head. For added protection, you can always wrap a scarf around your pineapple style and secure it.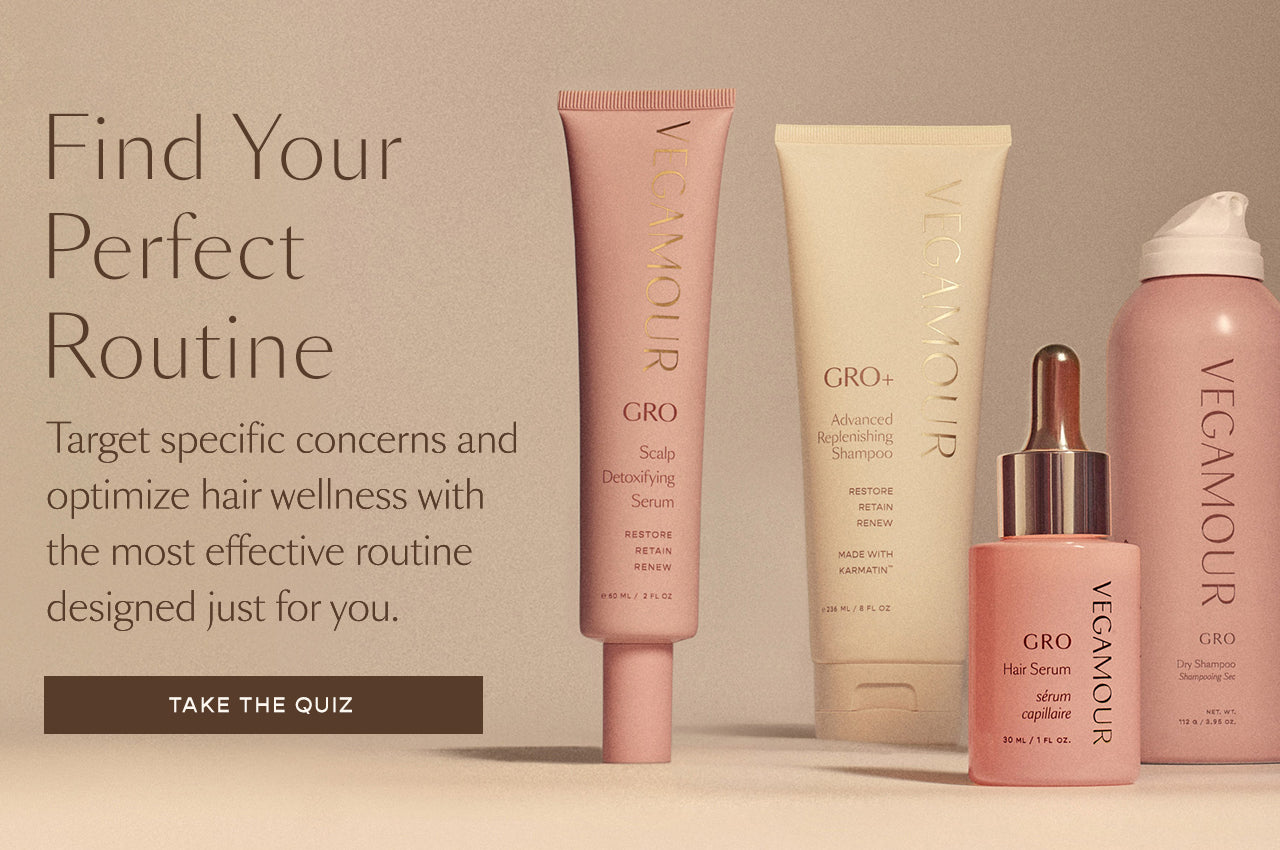 Disclaimer: Information in this article is intended for general informational and entertainment purposes only. It is not intended to constitute medical advice, diagnosis, or treatment. Always seek professional medical advice from your physician.