6 Benefits of Shampoo Formulated Without Sulfates
If you're used to randomly grabbing a bottle of shampoo from the drugstore shelf, odds are whatever concoction you're currently using contains sodium lauryl sulfate. Also called sodium laureth sulfate, this foaming agent is one of the most common ingredients in conventional shampoos, which is used to create a lathering effect while removing dirt and oil. But it also can do some serious damage to your strands.
We talked to hair experts to get the inside scoop on shampoo benefits, including how to gently cleanse without any of the harsh chemicals that might stress out your strands. Plus, find out what hair products formulated without sulfates you should be using to keep your hair healthy and strong.
How Sulfates Can Cause Damage
Sulfates may be everywhere, but that doesn't mean that this pervasive ingredient is as innocuous as it seems. Sulfates often cause more damage than they do good, leaving hair feeling dried out, exhausted and brittle.
According to hair blogger Jean Lopez, sulfates often take their toll on your strands. "Sulfates may leave you with frizzy and dry hair," she said. "They have a powerful cleansing effect but harsh effects on your scalp and hair follicles — that means it might not be beneficial for your hair. This is why using shampoos that contain sulfates might greatly damage your hair and give you an uncomfortable feeling."
Sulfates work to remove oil from your hair, leaving strands clean. But they don't discriminate between natural moisture and buildup of dirt, grime and pollutants, meaning they can strip away natural oils, drying out strands and causing scalp irritation.
Lopez said that some hair types will experience less negative side effects from sulfate shampoos than others. "Since sulfate is considered a great oil neutralizer, this may be a good option for oily hair," she said. "However, for most hair types, allowing sulfates to clean away even your natural hair oils can make your hair damaged and put it at risk for breakage. Despite being a good cleanser, sulfates can still create huge damage to hair and scalp. Sulfates are a strong component that can cause irritation and dryness."
Worried that sulfates may be damaging your hair? It's worth making the switch to a shampoo formulated without sulfates.
Shop: Shampoos Formulated Without Sulfates
Why Shampoo Formulated Without Sulfates Is Better for Hair
Lopez said that shampoo formulated without sulfates is often a more gentle option that cleanses without damaging your strands. "It protects your hair's strength, natural oils and moisture," she explained. "It doesn't just cleanse your hair; it also helps it recover."
Whatever your hair type, there are countless benefits to switching to shampoo formulated without sulfates. Here are some of our faves:
1. Helps Soothe Sensitive Scalps
If you have a sensitive scalp or pre-existing skin problems like contact dermatitis, the natural ingredients in shampoos formulated without sulfates are ideal for gently cleansing away oil and dead skin cells without causing a flare-up. Sulfates are drying, so if your scalp is already irritated, stripping away moisturizing agents like natural oils can only do harm.
2. Fights Off Frizz
If you're a curly girl, sulfates can disrupt your curl pattern, leaving you with frizzy hair. Sulfates lift your hair cuticles, causing frizziness in once-curly hair and leaving hair dry and depleted. Replacing those sulfates with a nourishing shampoo like GRO Revitalizing Shampoo can help rebuild your natural curls and keep frizz at bay. Condition with coconut oil or argan oil for an extra curl-friendly moisture boost!
3. Can Lead to Stronger, Healthier Strands
If you suffer from hair loss and breakage, shampoo and styling products formulated without sulfates might be just the ticket to getting your strands back on track. The plant derivatives and botanical extracts that replace sulfate in natural shampoo are excellent for smoothing strands and creating a tear-free wash day experience, helping to repair damaged hair from the inside out and making sure it retains its protective oils throughout the week.
4. Supports Your Hair's Natural Texture
Many hair textures do better with the moisture-boosting support of shampoos formulated without sulfates, including low-porosity hair, curly hair and those with naturally dryer, finer strands. Whereas sulfate strips your hair of protective oils, which is especially damaging to these hair types, shampoos formulated without sulfates work to protect the natural state of your strands, leaving them cleaner but otherwise unchanged once wash day is through.
5. Helps Hair Retain Moisture
Because they're free of harsh chemical cleansing agents, shampoos formulated without sulfates are able to preserve the natural moisture of your strands. We think of oily hair as a bad thing, but your scalp produces a type of oil called sebum that's designed to moisturize strands from the roots to tips, cutting down on breakage and split ends. Shampoos formulated without sulfates remove excess buildup of oil, dirt and environmental pollutants while leaving your sebum right where it needs to be, protecting your strands.
6. Protects Color-Treated Hair
If you have dyed hair, shampoo formulated without sulfates is the way to go. The dyeing process can often be drying, and a shampoo formulated without sulfates will keep your strands from drying out even further, leading to brittleness and an unpleasant straw-like texture. These type of cleansers are also generally very gentle, meaning they'll help you retain your hair color for longer.
Make the Switch to Shampoo Formulated Without Sulfates
If you're ready to make the switch, replace your old strand-damaging shampoo with VEGAMOUR's gentle shampoo formulated without sulfates. It has a creamy texture and is packed with powerful phyto-actives that nourish hair from the inside out, including vegan silk protein that protects and restores. With consistent use, your strands will be shinier, smoother and stronger than ever before!
More From VEGAMOUR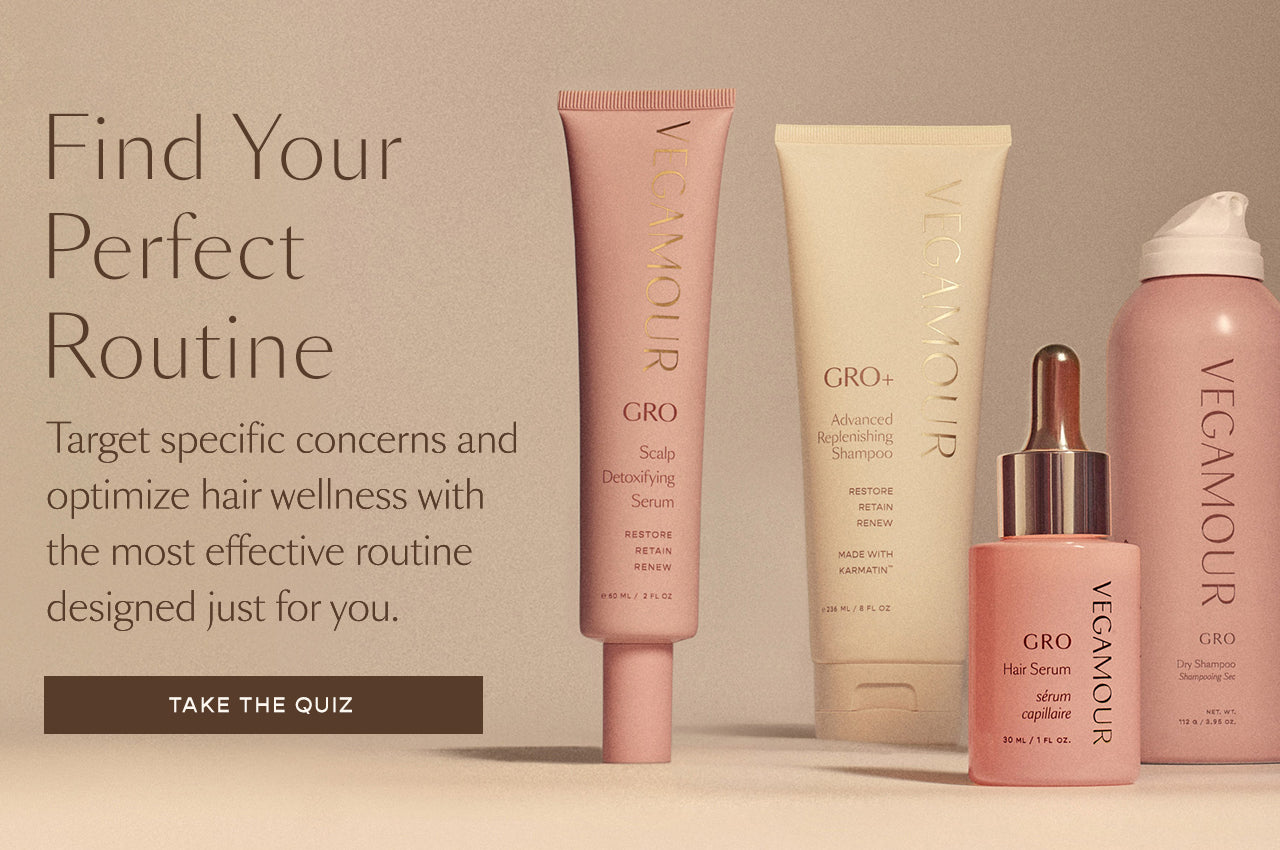 Disclaimer: Information in this article is intended for general informational and entertainment purposes only. It is not intended to constitute medical advice, diagnosis, or treatment. Always seek professional medical advice from your physician.