5 Tips for Healthy Hair Growth
Does this scenario sound familiar? You spent the past months growing out your long hair — whether due to pandemic restrictions or just because you were going for that perfectly-imperfect, long, lush look — and suddenly, you were dying for a change. So, you decided to go for it with a dramatic chop — only to realize that your new 'do doesn't quite complement your face shape as much as you thought it would.
If you're left shorn and wondering if there's anything that will make your hair grow, multiple options exist that may help you get the hair you want. To help, VEGAMOUR rounded up expert ideas that can accelerate and promote hair growth, plus discover which products will help you achieve thicker, fuller, longer-looking hair naturally.
1. Trim Your Tresses
While it may sound counterintuitive, committing to a regular routine of haircuts can actually help promote hair growth. Setting — and sticking with — a schedule may improve your hair growth and bolster healthier hair. Aim to head to your hairstylist for a haircut every six to eight weeks.
Shop: Vegan Hair Products
2. Treat Wet Hair With TLC
Wet hair is also more prone to breakage, making it necessary to be more mindful of your post-shower hair care routine. One common mistake is to vigorously rub wet hair with a regular towel. The texture of the towel can rough up the surface of hair by lifting up the cuticle layer of the hair, leading to frizz, flyaways and damage. Instead, choose to softly pat dry and wrap hair with a microfiber hair towel.
When brushing your hair, use a wide-tooth comb or wet brush, rather than a standard hairbrush, to detangle wet strands. Go easy when working through wet hair.
3. Minimize Heat Styling
Heat styling tools such as blowdryers, curling or flat irons can cause hair damage when used excessively. As heat causes the water in the cortex of your hair shaft to expand, heat styling tools lift the cuticle layer, stripping natural oils and moisture from the hair shaft, which then leaves hair in a vulnerable state. Avoid heat styling when possible to further minimize heat damage.
4. Eat a Protein-Rich, Balanced Diet
Maintain a balanced, nutrient-dense diet that includes omega-3 fatty acids, adequate protein intake and essential minerals and vitamins, like vitamin E. These nutrients can help stimulate the natural production of natural oils on both the hair and scalp; they may also aid in preventing or reducing split ends and hair damage.
5. Prevent Fallout With a Hair Serum
Length isn't the only thing you need to consider when growing out your hair — density is equally important. Lush hair starts with healthy hair follicles — and hair serums can help you achieve that. But not all hair serums are created equal.
"The best ones out there not only nourish your hair with vital nutrients but also inhibit the production of dihydrotestosterone or DHT," said VEGAMOUR Chief Science Officer José Miguel Cabello. "DHT prevents nutrients from being absorbed by hair follicles and causes them to shrink, weaken and eventually die."
VEGAMOUR founder Dan Hodgdon states: "Hair growth products are those that help promote & support a healthy hair growth cycle," the phyto-actives found in VEGAMOUR GRO Hair Serum visibly increases hair density, strengthens hair follicles and encourages thicker, fuller-looking hair. Dr. Neera Nathan states: "To see results from any hair growth routine, you will need regular, continuous application for at least a few months."
More From VEGAMOUR
Photo credit: Pixabay/Pexels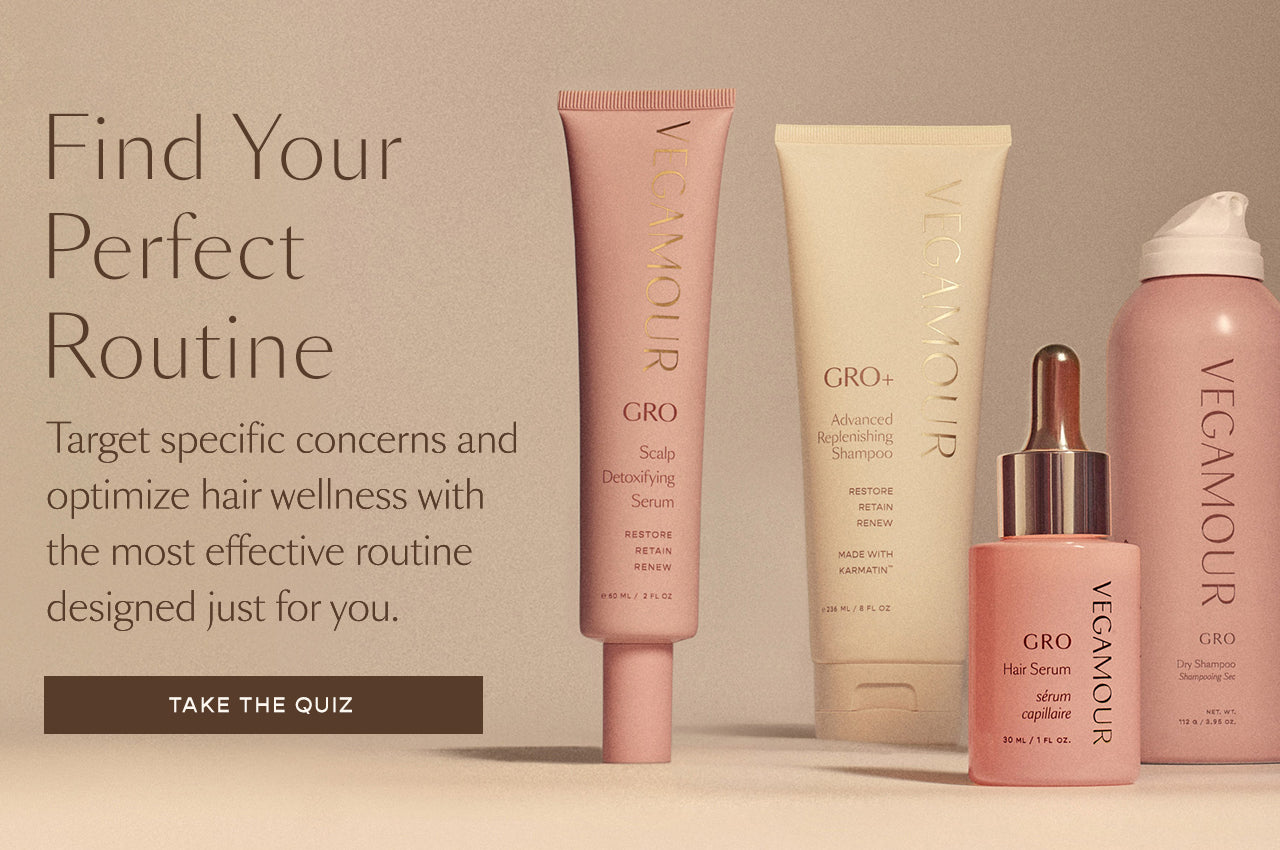 Disclaimer: Information in this article is intended for general informational and entertainment purposes only. It is not intended to constitute medical advice, diagnosis, or treatment. Always seek professional medical advice from your physician.