Here's Why Hairline Microblading Is Trending
Thinning hair around the hairline affects more than your appearance. Many people struggle with confidence when their hairline begins thinning out. One trend for disguising a sparse hairline is called hairline microblading and it's quickly becoming an attractive alternative to hair transplants.
Below, VEGAMOUR explains how the process is done and what you need to know. Plus, discover how an easy at-home hair care system can help support your thinning hairline.
What Is Hairline Microblading?
VEGAMOUR spoke with Steven Greitzer of Sculpted Studios about hairline microblading (also called scalp microblading or micropigmentation) to find out why this procedure is trending. Inspired by the popularity of eyebrow microblading, scalp microblading is likely gaining popularity because the results can be "so precise and intricate that it appears indistinguishable from real features," said Greitzer. To look natural, the results should blend in with your existing hair strands.
"The process is like a tattoo, just more refined. Using specialized needles and ink, small deposits of ink are placed into the skin. These impressions have the same size, shape, color and saturation as the client's natural hair," Greitzer explained.
Deposits of pigment are put into the epidermal layer of the skin — less deep than with traditional tattooing — using a hand-held tool to make individual strokes. The thin strokes of pigment mimic hair strokes and create the appearance of real hair growing in areas with thinning hair or noticeable hair loss.
The pigment used in microblading is less permanent than a regular tattoo and is chosen to match your hair color and to look natural on your skin color. The results are semi-permanent.
While this procedure won't replicate actual hair follicles or create touchable natural hairs protruding from the scalp like a hair transplant would, the procedure is less complicated and less expensive.
Read More: How Much Is a Hair Transplant? Read This Before Committing
Scalp Micropigmentation Care & Maintenence
Don't put your scalp into just anyone's care. Find a reputable microblading technician to perform your service. Ask trusted friends, check social media and do your research to read through the reviews. When you've found a technician, book an appointment for a consult.
Once the service is completed, be gentle with your scalp during the healing process. Avoid sun exposure and direct sunlight for the first few weeks. Avoid showering, soaps and excessive sweating during the first few days. Use a lightweight moisturizer like GRO Conditioner to help protect thinning strands and seal in extra moisture. After the results begin to fade, return to get the procedure done again.

Read More: What You Should Know About PRP for Hair Loss
Natural Support for Healthy Hair Growth
Whether or not you choose this form of cosmetic tattooing, take excellent care of your existing hair at home with products that support the hair follicles for optimal growth. VEGAMOUR recommends the GRO Revitalizing Shampoo and Conditioner system for all hair types.

If you need added moisture for your hair and scalp, use GRO+ Advanced Replenishing Shampoo and Conditioning System. Both of these vegan hair care options provide the scalp and hair support you need for optimal growth and give you the ongoing nourishment your follicles need for healthy hair. Vegan b-SILK™ proteins bond with your hair strands to build strength even after rinsing your hair.
After your scalp microblading treatment, use VEGAMOUR's GRO Hair Serum to increase circulation to your scalp, boost hair health and restore the natural balance of your scalp. If your scalp is tender following your microblading treatments, you might suspend using scalp serum drops until your scalp no longer feels tender to the touch.
Related Reading: How to Apply VEGAMOUR Scalp Serums for Best Results
Are You a Good Candidate for Hairline Microblading Treatment?
It doesn't matter why you have hair loss and a receding hairline; if you still have some hair growing in the affected area, you might be a good candidate for hairline microblading treatments to fill in your receding hairline. If done on bald spots or areas with near-total hair loss, the results look more like you just shaved your head.
If you have an oily skin type or pre-existing skin conditions, you might want to consult a dermatologist prior to getting this procedure done on your scalp. Oily skin can cause the pigments to fade more quickly, for example. Other skin conditions could make your scalp too sensitive for microblading.
Scalp Microblading Pros and Cons
Even if you are a great candidate for this popular treatment, there are a few pros and cons to consider.
Pros for Scalp Microblading
Natural results
Minimal maintenance
Semi-permanent solution for a sparse hairline
A recovery period is necessary but not difficult to manage
Desired results can be adjusted during the touch-up appointment
Works well for women or men
Cons of Scalp Micropigmentation
Pigment fades
Painful and takes a few hours to do
Possible risks for infection and scarring. See your doctor if you have excessive peeling or prolonged redness and swelling.
You might need to avoid drinking alcohol or caffeine or using vitamin E for the few days prior to your procedure (to lessen bleeding)
Expensive
Related: What Is Telogen Effluvium? One Type of Hair Loss Explained
How Long Does Hairline Microblading Last?
Although many people refer to it as a form of "permanent makeup," the results really aren't permanent. It can last up to two years, but there are factors that contribute to how long your microblading will last. If your scalp is oily or you're in the sun a lot, you might experience early fading. In short, you should be gentle with the treatment area to protect it from fading.
To maintain the desired look, a perfecting session is recommended after your first session typically after 5-10 weeks have passed and your skin is healed up from the first procedure. Because the pigments are broken down by the body, scalp microblading will last around 12-18 months for most people.
Following recovery, you can then carry on with everyday activities with fewer worries over hiding a thinning hairline. You'll just need to remember to shield the hairline area from the sun to protect those hairline pigments. Use hats, scarves and sunscreens whenever you plan to be in the sun for prolonged periods.
Does Scalp Micropigmentation Hurt?
Well, yes. It is a form of tattoo but it shouldn't hurt as much as a traditional tattoo. To relieve discomfort and make your service more comfortable, your technician might use numbing cream with a lidocaine solution on the affected area prior to your service.
Protect Your Hair With a Natural Hair Wellness Routine
If you're looking into scalp micropigmentation, make sure to see a trusted service provider to ensure you get the results you're looking for. Support your scalp and follicles with all-natural hydrating products formulated without sulfates prior to your appointment and for the duration of your micropigmentation. This helps to build the healthy scalp environment, which you need for any micropigmentation service and for the optimal growth of your natural hair.
More From VEGAMOUR
Photo credit: myshkovsky/iStock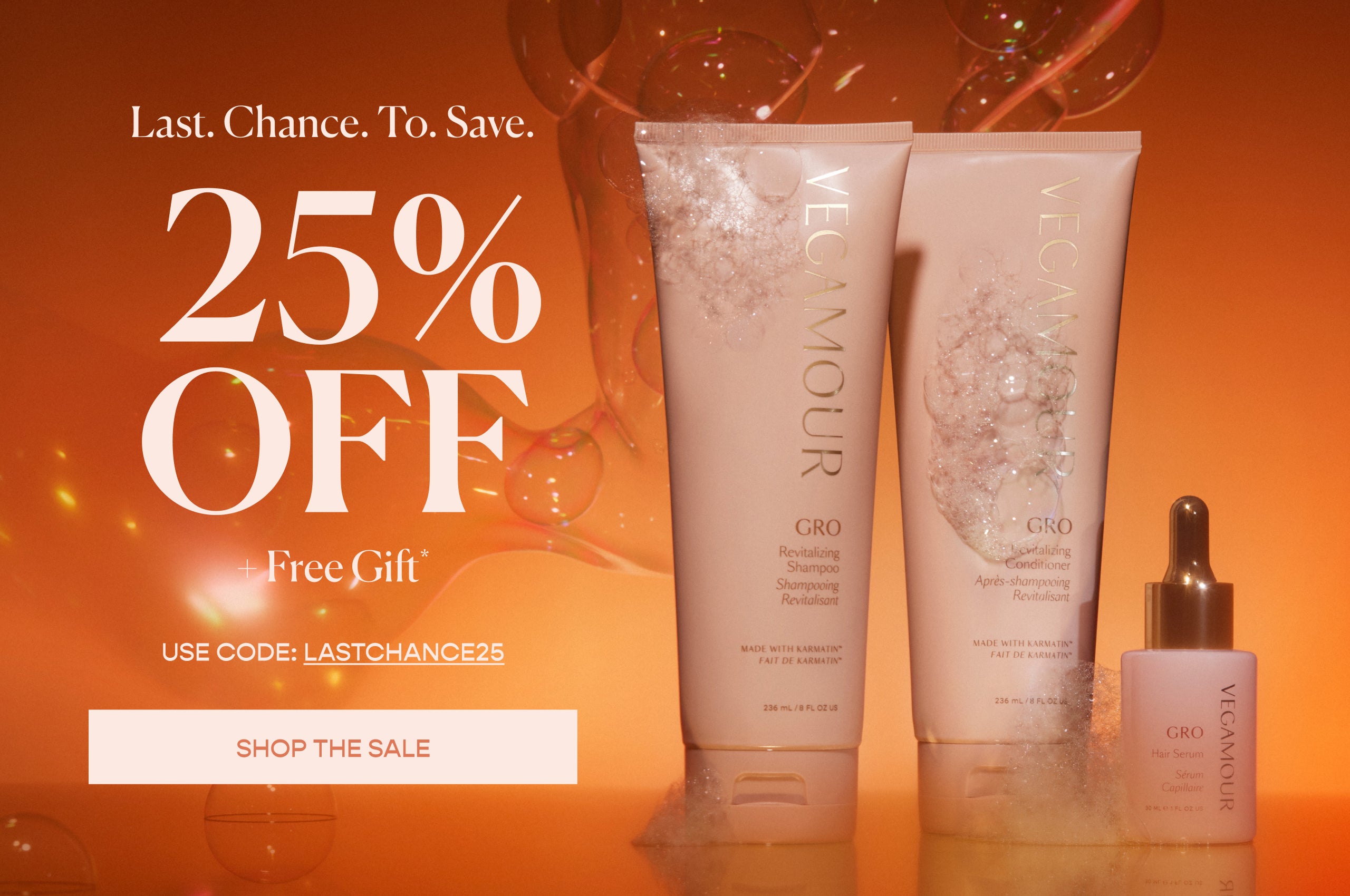 Disclaimer: Information in this article is intended for general informational and entertainment purposes only. It is not intended to constitute medical advice, diagnosis, or treatment. Always seek professional medical advice from your physician.