What to Expect From a Japanese Scalp Treatment (Plus What You Can DIY at Home!)
Beauty trends may come and go, but the super relaxing Japanese scalp treatment is quickly becoming a TikTok favorite and might be here to stay. Made to make your scalp tingle, the soothing yet invigorating massage releases pressure points and many believe it encourages hair growth.
If you're looking for new ways to deep clean your strands and potentially combat hair loss, this scalp massage technique could be for you. Curious about what a Japanese scalp treatment consists of? Read on to discover all you need to know. Plus, discover the easy-to-use scalp detoxifying products that are clinically proven to promote hair health.
What Is a Japanese Scalp Treatment?
Japan has long been a hotbed of revolutionary skin, haircare and spa treatments. Commonly known as a head spa, a Japanese scalp treatment puts scalp care at the forefront to ensure shiny, luscious hair naturally follows.
Similar to facial, a Japanese head spa consists of a multi-step process that rids the scalp of dead skin without causing irritation. The hair treatment is individualized and can be adjusted to suit different hair types.
"The Japanese scalp treatment both relaxes and energizes," said hairstylist and hair replacement expert Alan Lee. "By vigorously scrubbing the scalp clean and then using shiatsu massage techniques to relax the scalp and mind, it helps increase blood flow, clear the hair follicle and release tension."
Healing head spas have existed for quite some time, but it's only recently — and with the help of TikTok — that the approach has become more popular.
Japanese head spas can vary, but generally, the process involves gently steaming the scalp with a micro-mist coupled with a scalp massage that exfoliates. Then, pressure points are focused on using essential oils, which increases blood flow. This combination loosens clogging substances from the scalp and encourages rejuvenation. After the initial steps, a suction-style deep cleanse finishes the treatment, which can also have a soothing ASMR effect. To reap the benefits of a head spa, regular treatments work best. You can complete the treatment at a hair salon or do it yourself at home.
Related: What You Should Know Before Getting a Brazilian Blowout
The Benefits of a Japanese Scalp Treatment
Exfoliation is key to a head spa, which makes it especially popular for those struggling with excess sebum, clogged hair follicles and even dandruff. People with an oily scalp can experience hair thinning when excess sebum gets stuck around the base of the hair shaft, clogging the follicles and making conditions for the hair to grow more challenging. In addition, the exfoliation motion used in a head spa shifts build-up and can help remove lingering products, such as dry shampoo.
The popularity of Japanese scalp treatments is due to their focus on scalp health. Many experts believe scalp care is key to maintaining gorgeous short or long hair. In addition, research suggests that scalp massages may lead to thicker hair and a 2019 study found that massaging might also boost hair growth for those suffering from alopecia. Although a Japanese scalp treatment alone is unlikely to halt hair loss in its tracks completely, it could potentially help keep your hair in good condition.
A Salon Head Spa Treatment
If you visit a salon for a head spa treatment, you'll likely experience something similar to this process:
Analyze the scalp. Typically the practitioner will take a few moments to discuss your hair and scalp concerns with you. They'll look at your scalp and assess the damage.
Add steam. Covering the hair with a cap, they'll use a steaming device to start lifting stubborn buildup.
Good massage. Depending on your needs, the practitioner will apply pressure where necessary to promote healthy blood flow across the body and apply oil to soothe stress and rejuvenate the hair and scalp.
Rinse and relax. The stylist will rinse your hair with shampoo and style it as usual.
Read More: The 5 Best Hair Treatments for Damaged Hair
How to Do a Japanese Spa Treatment at Home
For a head spa to work thoroughly, you need to indulge in the treatment at least once a month, which can be costly and time-consuming. Instead of going into the salon regularly, you might want to mimic the process at home.
"Japanese at-home head spa devices have advanced technology, with many designed to mimic the touch of a trained professional," said Lee. "Some have rotating protrusions that gently scrape dirt from hair follicles, while others use low electric frequencies to precisely stimulate the scalp."
If you like the idea of a head spa but don't want to shell out on costly appointments or complex devices, all hair and skin types can benefit from the GRO Detoxifying Serum from VEGAMOUR. The gentle but effective serum offers a comprehensive approach to scalp care that can lead to hair wellness and promote overall hair health.
The formula contains a proprietary vegan silk protein that actively soothes the scalp and provides a semi-permeable protective barrier to lock in moisture. In addition, wild-harvested baobab and marula oils offer antioxidant support and omega 6 & 9 fatty acids moisturize and further balance the area.
The clarifying serum can easily be used weekly to help keep the scalp as healthy as possible. To use, apply the serum to the scalp and massage gently. Leave the hair treatment on for 5-10 minutes and rinse off with a sulfate-free shampoo to avoid irritation. For an extra boost, use it with a silicone scalp massager for a relaxing yet effective result. 
Read More: 5 Vegan DIY Hair Masks You Need to Try
The Results
While Japanese scalp treatments work especially well for those with an oily scalp, everyone can enjoy the soothing results. Those suffering from hair loss, dandruff and a dry scalp will feel revived and soothed after each treatment. Because the Japanese head spa focuses on scalp health, removing build-up could help ease inflammation and help hair thrive.
Whether you're experiencing the effects of hair loss or you simply want to experience thicker, denser hair, easy and accessible at-home scalp treatments are a great alternative to costly salon appointments. The entire all-natural line of scalp care products from VEGAMOUR has been clinically proven to encourage hair health and promote gorgeous, glossy strands from root to tip. Healthy hair starts at the scalp, and VEGAMOUR is here to help boost your hair wellness from the inside out!
More From VEGAMOUR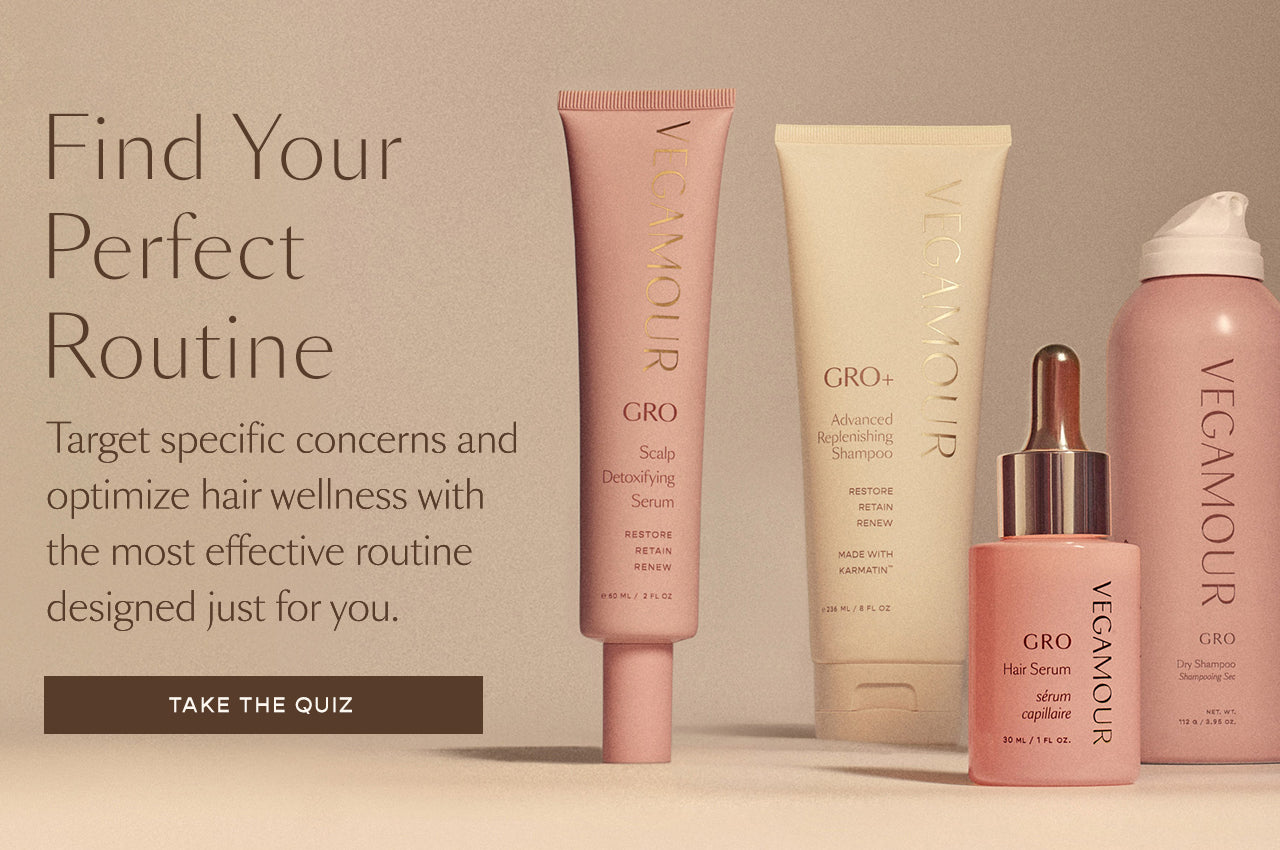 Disclaimer: Information in this article is intended for general informational and entertainment purposes only. It is not intended to constitute medical advice, diagnosis, or treatment. Always seek professional medical advice from your physician.