5 Signs You're Experiencing Stress-Related Hair Loss, According to Dr. Clara Yu
It's no surprise that stress takes a toll on both our minds and our bodies. Unfortunately, when stress manifests itself physically, it can lead to various issues, including hair shedding and loss. Now, the good news: Most stress-related hair issues are temporary. And, better yet, stress-induced hair loss is typically reversible and will resolve once the stressor dissipates.
I'm Dr. Clara Yu, a Board Certified Doctor of Osteopathic Medicine committed to ensuring my patients' inner beauty is reflected by their outer beauty to help them look and feel confident. This holistic philosophy was the inspiration when I created Beauty Cult, a place for patients to receive top-quality aesthetic services in a community-oriented, social and supportive environment.
Here, let's explore some of the cautionary signs that indicate that stress could be behind your hair woes — and what to do next.
Tress Stress Sign 1: You've Recently Had a Significant Life Shift
Stress-related hair loss, also known as telogen effluvium, is one of the most common reasons behind hair issues. It's typically a result of a major shock to the body, which acts as a catalyst for a range of hormonal responses. 
Whether it's a physical or mental stressor triggering TE, the body's response is to trigger a surge in the production of "fight or flight hormones," such as adrenaline. A prolonged period of extreme stress can potentially cause the hair follicles to go into the resting phase known as telogen and begin to shed.
Telogen effluvium can be activated by major life events and/or changes, such as:
Job change
Relationship change
Excessive travel
Health issues
Dietary shifts
Hormonal changes
Traumatic events
Shop: The GRO More Kit for Hair
Tress Stress Sign 2: You're Having Increased Hair Shedding
The average person sheds approximately 50-100 hairs a day, according to the American Academy of Dermatology. In fact, shedding, which actually differs from hair loss, is part of the natural cycle of hair growth. However, if you're noticing more than that amount and/or clumps of hair coming out in the shower, it's time to consult with your medical professional. In some cases, a dermatologist may perform a hair pull test to determine what exactly is the cause of the hair shedding.
Tress Stress Sign 3: You Haven't Been Sleeping 
Sleepless nights often go hand in hand with stress. And stress, whether it's a real or perceived threat, raises cortisol levels. Cortisol, which is the body's main stress hormone, is directly connected to the function of hair follicles. High levels of cortisol can cause the adrenal glands to slow down the production of the hormones that fuel hair growth, which can cause the hair to weaken and shed. Additionally, tossing and turning all night can wreak havoc on your hair, causing tangles, damage, shedding and breakage. 
To help, consider sleeping on an organic bamboo pillowcase that will be gentle to your hair. 
Also, treat your pre-bedtime routine as a time to unwind. Apply GRO+ Advanced Hair Serum enhanced with calming CBD as part of your P.M. skin care. The serum has been clinically proven in some subjects to reduce signs of shedding by up to 76% in as little as four months and increase the appearance of hair density by up to 52%.
Tress Stress Sign 4: You're Skipping Stress-Reducing Activities
If you've been skipping your workouts or daily walks lately, you might find yourself having increased hair shedding, which could be linked with the effects of stress on the body. 
Exercise helps alleviate anxiety, reduce stress and improve overall physical health, including hair wellness. Aside from those heart-healthy exercise endorphins, movement increases oxygen-rich blood circulation and nutrients throughout your body, including the skin and scalp. Reap the mind and body benefits of exercise by making regular movement a part of your daily routine. 
If you don't prefer high-intensity activities, try pilates or yoga. Hiking is also an option; being outdoors in nature is good for the mind, body and spirit.
Shop: The Hair Wellness Collection
Tress Stress Sign 5: Your Scalp Is More Sensitive
Recent shifts in your daily eating habits, such as starting or stopping a diet, can place added stress on your body, skin and hair follicles. And coping with stress by eating too much sugar, for example, can be the catalyst for scalp irritation and inflammation.
The aforementioned increase in cortisol levels created by stressors can also lead to an imbalance. This imbalance can reduce the blood flow within the skin, ultimately leading to irritation or sensitivity while essentially cutting off the number of nutrients required for the hair follicle; it can also potentially alter the hair growth cycles.
Consider including scalp wellness products in your hair care routine, such as GRO Scalp Detoxifying Serum. Regular exfoliation of the scalp can help eliminate pore-clogging buildup that can impact the hair follicles and irritate your scalp. As an added bonus, use a scalp massager to work in the serum and also promote improved circulation and blood flow. And who knows? You may find that a scalp massage is the perfect stress-busting ritual to help you relax at the end of the day whether you're using a serum or not. 
About Dr. Clara Yu
Dr. Clara Yu, Board Certified DO in Family Medicine, developed Beauty Cult as a supportive, fun environment for patients to receive the ultimate in injectables. Specializing in Aesthetic Medicine, Dr. Yu honed her craft over the past 10 years. As an advanced injection trainer, Dr. Yu has earned the distinguished title of Galderma Trainer and is also a private trainer in advanced techniques, including PDO Threads. Dr. Yu received her undergraduate degree from UC Irvine and completed medical school at Western University of Health Sciences.
More From VEGAMOUR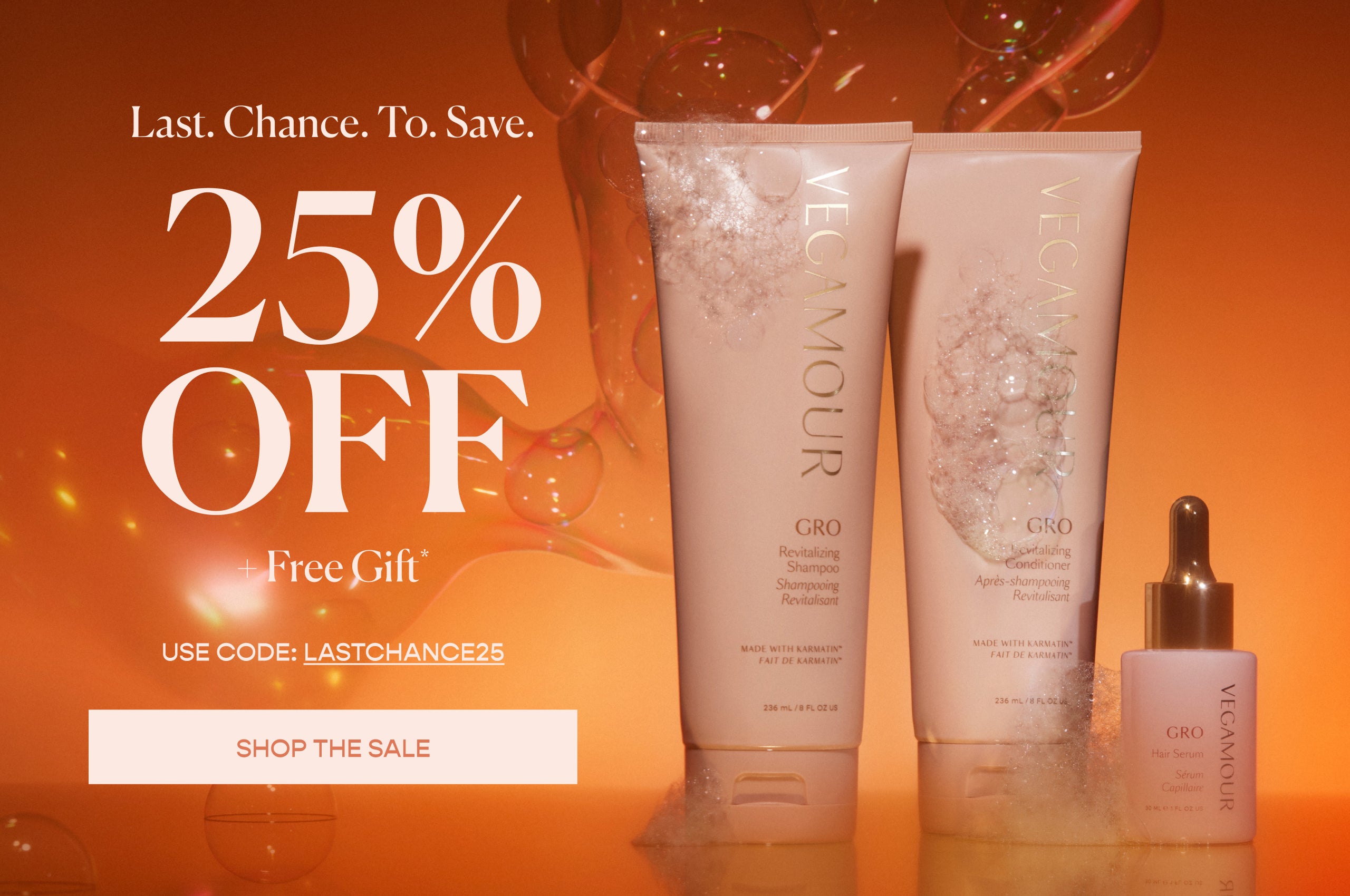 Disclaimer: Information in this article is intended for general informational and entertainment purposes only. It is not intended to constitute medical advice, diagnosis, or treatment. Always seek professional medical advice from your physician.