The 6 Haircuts You'll See Everywhere This Spring
Craving a change? Spring is the season of renewal, and that includes refreshing your hair. Discover the trending haircuts that you'll be seeing everywhere in the months to come — they might just have you contemplating making a cut!
Find out all about the haircuts you'll want to try this season and beyond. Plus, see what you should be doing to support healthier, stronger hair and the products to use on your fresh haircut.
Tap This Season's Trending Haircuts 
There's nothing quite like that fresh-cut feeling, making spring an ideal time to revamp your look. Tap into the season's hair trends (hint: You can expect to see bangs, layers and crisp crops taking center stage). Here, an expert's insight on the haircuts you'll be seeing everywhere so that you can choose one to make your own! 
Read: 4 "Clean Girl" Aesthetic Hairstyles That Are Trending Right Now
6 Haircuts You'll See Everywhere This Spring
"Everyone is wanting a haircut that looks dramatic but is easily maintained," said hairstylist Clyde Haygood. "All of the following cuts can be modified on any hair type or texture, but the cut needs to be pristine."
Trending Cut 1: The 'Wolf Cut'
"The 'wolf cut' is the most popular trend, along with long, layered shags," said Haygood. 
The Look
Think of the cut as a shag/mullet hybrid that has a laid-back, confident, cool-girl vibe. Like the name implies, the wolf cut is subtly wild with tons of wavy, shaggy layers paired with mullet-like, shorter layers up front. The result? Extra volume up top that tapers towards along the sides and the bottom, creating texture and movement. 
How to Style
"Finer hair can achieve more volume with lots of blunt layers," explained the stylist, "while thicker hair can benefit from layering to remove bulk."
Trending Cut 2: Curtain Bangs 
"We will be seeing lots of bangs this spring," said Haygood. 
The Look
Curtain bangs are the ultimate versatile option for those considering bangs but hesitant to cut full-on fringe. Curtain bangs are more subtle than traditional bangs, typically cut shorter on the interior and gradually sloping to the sides, so that their elongating effect spotlights your facial features. Plus, curtain bangs work with most lengths and textures. 
Read: Everything You Need to Know About Baby Bangs
How to Style
Get the ultra-sleek look by parting hair in the center and directing curtain bangs to perfectly frame the sides of the face. Smooth hair from roots to ends with a shine-boosting hair oil. Fluff up curtain bangs with fingers, directing them away from the face to complete the look. 
Trending Cut 3: Bobs
"Whether they're blunt or multi-layered," said Haygood, "bobs still reign supreme."
The Look
Opt for a soft, textured bob this spring. Update the structured, straight lines of a classic bob with loose, relaxed texture that enhances movement and volume. Textured bobs are great if you already have natural waves in your hair, and work equally well to add texture and movement to fine or thin hair. 
How to Style
Work mousse-like GRO Hair Foam throughout strands to bring out the bob's movement and volume, while supporting thicker-looking hair. The body- and volume-boosting foam can be used on towel-dried or dry hair and dries instantly, so you can style and head out the door!
Trending Cut 4: Curve Cuts
"It's all about relying on the cut to make styling fast and easy," said Haygood. "Shiny, healthy hair is the key to minimal styling."
The Look
The curve cut is a versatile option that can work on short or long hair. Bonus: It's perfect when you're in the process of growing out your hair. Ask your stylist to cut hair in a 'U' or 'V' shape with a rounded bottom that allows soft layers to fall or curve around the face. 

How to Style
Curve cuts can be worn up or down, making them chic yet practical. For styling, boost volume by wrapping hair around velcro rollers and mist roots with a texturizing, body-boosting, refreshing dry shampoo.
Trending Cut 5: Layered, Butterfly Cut
"Start with a clean, quality cleansing and conditioning product," said Haygood. "And the key to protecting hair from any heat tools that you might be using is choosing products that hydrate, moisturize and detangle, while combating frizz and boosting shine."
The Look
Unlike wolf cut combo of shag and mullet, the butterfly cut is a softer version of the shag. Great for the scissor-shy, butterfly layers work for those who crave a short cut but aren't quite ready to commit. It's a low-maintenance cut that won't make you frequent the salon, and as an added incentive, it can lessen weight on longer hair. 

How to Style
The two-in-one cut can look short or long. Wispy, descending layers are cut and pulled away from the face (mimicking the flutter of a butterfly's wings) to create the illusion of a shorter style that frames the face, while longer layers are left everywhere else. Instantly infuse intense hydration and glass-like shine using HYDR-8 Shampoo and Conditioner, powered by Karmatin™, the vegan silk alternative to keratin and silicone, which bonds to strands to help fortify and strengthen.
Trending Cut 6: Cropped Cuts
"We will be seeing lots of shorter hair," said Haygood. "The cropped pixie is making a comeback in various lengths and styles."
The Look
Warmer weather is a great time to transition to a short haircut, whether it's a super-short or slightly longer, layered pixie. Temperature aside, a pixie is also relatively low-maintenance other than routine trims to keep the length. 

How to Style
Be sure to ask your stylist for a cut that works with, not against, your hair's natural texture. Enhance wavy texture with light layers cut throughout to bolster volume and texture. For fine, straight hair, boost volume by wearing the look smooth and/or with an eye-sweeping fringe for a fun, flirty finish. 
Complement Your Fresh Cut With Holistic Care 
Ready to make the chop? Go ahead: Change can revive not only your hair, but your mind and spirit, too! Spring into a new season by including natural hair wellness products to help support your fresh, flattering haircut. No matter which look you choose, your hair will feel and look stronger, healthier – its very best.
More From VEGAMOUR
Photo credit: milijko/iStock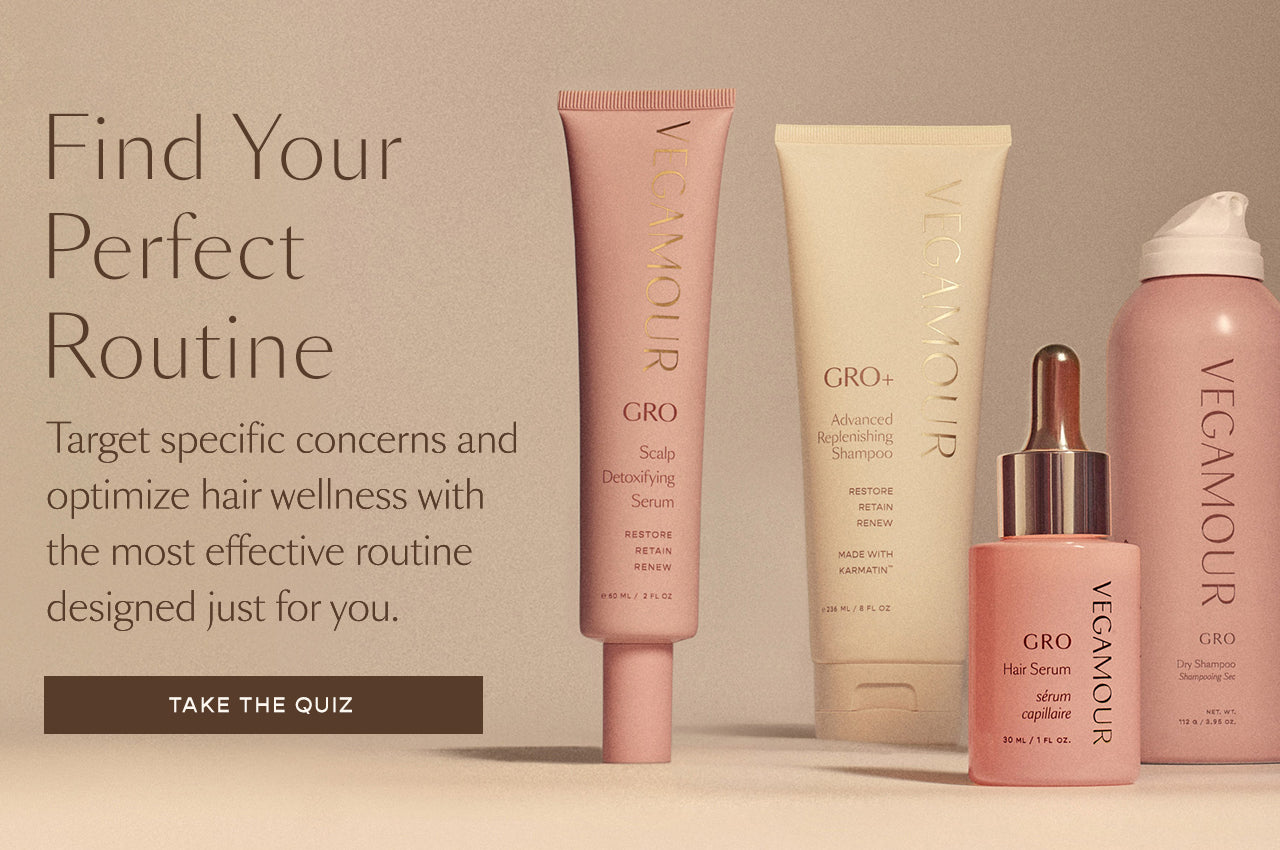 Disclaimer: Information in this article is intended for general informational and entertainment purposes only. It is not intended to constitute medical advice, diagnosis, or treatment. Always seek professional medical advice from your physician.