Is Shampoo Bad for Hair? Here's What to Know
Fresh, clean hair is one of life's simple pleasures, but is shampoo bad for hair? Read on to find out if there is a downside to washing your hair and how to navigate it — plus, find out what plant-powered products you really should be using to revitalize and nourish your hair.
Downsides to Shampooing
Lathering up your hair and getting it squeaky clean — what's not to like? Unfortunately, although it seems counterintuitive that washing your hair could harm your hair, it is possible.
Victor Holas, founder at Wise Barber, said, "Shampooing has its merits and demerits. While it's great for cleaning hair, if not done right, it can have adverse effects. One thing you should note is that most products contain harsh ingredients, including sulfates, that are meant to improve lather and effectiveness. These ingredients often strip hair of all its natural oils. And that can lead to dry hair, an itchy scalp, dandruff, skin irritation and more."
Dr. Harikiran Chekuri, a hair expert and hair surgeon, is of the same opinion, "When it comes to hair care, shampoo plays an important role," he said. "Although using shampoo is essential for maintaining healthy hair, excessive washing with the wrong products can cause serious damage."
Here's more on how ingredients play a role in shampoo's pros and cons.
Shop: Shampoos Formulated Without Sulfates
How Shampoo Ingredients Affect the Hair and Scalp
Unfortunately, not all shampoo ingredients are healthy for your hair and scalp. So it's important to be aware of what's in the products you use.
"The first thing we need to be aware of when looking at shampoo is its ingredients," Dr. Chekuri said. "Not all shampoos are created equal, and certain ingredients may be more beneficial or detrimental depending on the type of hair you have. For example, sulfates and parabens, which are often found in shampoo, can strip natural oils from your hair and make them dry out faster. Other ingredients like silicones can also cause buildup on the scalp that can lead to dandruff and other skin problems."
Your hair type and texture can also play a role in how shampoo ingredients affect your strands. "If you have curly or thick hair, look for shampoos with moisturizing ingredients such as shea butter or avocado oil to help nourish your locks and keep them looking healthy," Dr. Chekuri said.
Holas further expanded on the shampoo ingredients you should avoid, including sulfates, parabens and silicones. "These ingredients affect hair in many different ways," he said. "Some dry it out by stripping strands of their natural protective oils. Others clog sweat pores and sebaceous glands, causing irritation and skin conditions. While there are others that completely coat hair strands, thus, hindering moisture and nutrient circulation. This not only dries hair but also causes frizz, split ends and strand discoloration in some instances."
So should you skip shampooing altogether?
Read: What Happens If You Don't Wash Your Hair?
Shampoo-Free Hair Care: Should You Consider It?
There is a practice called co-washing which means skipping shampoo and only using conditioner. However, Holas said that a no-shampoo approach might not be healthy and offered a few other options.
"Even though shampooing is necessary for clean and healthy hair, you have to limit it by all means," Holas said. "The best way to do this is by shampooing at intervals (days apart) instead of daily.
Another factor to consider when figuring out your perfect hair-washing schedule is to consider your type and texture. "The frequency at which you should wash your hair depends largely on its type and texture," Dr. Chekuri said. "For example, people with oily or thick hair should wash their hair every day, whereas those with dry or curly hair should aim for washing it only a few times per week."
Chekuri also said that those with color-treated or damaged hair might want to consider co-washing in place of shampooing as this will help protect their scalp and keep the color from fading too quickly. "Ultimately, it's important to find the balance that works best for you and your hair type," he said.
Also: How Often Should You Condition Your Hair?
Overwashing and How To Correct Bad Habits
Now that it's been established that too much shampoo isn't good for your hair, what can you do to correct bad habits?
"Overwashing your hair may lead to dry hair textures, dandruff and skin irritation," Holas said. "Consequently, [it can] cause unhealthy hair ... Ideally, I'd recommend rinsing your hair daily with only water and shampooing once every three days. However, for those with oily hair, shampooing once every two days may be necessary.
"You can also use a brush and organic hair spray to freshen your hair in between each shampoo interval. This routine gives your hair time to take up nutrients and circulate moisture. At the same time, it limits the effects of harsh shampoo ingredients on your strands and scalp."
See: Is Washing Your Hair Every Day Bad?
Try Plant-Powered Shampoos
Another option is to change the products you use. Plant-powered shampoos like VEGAMOUR's GRO Revitalizing Shampoo & Conditioner can help you cleanse your hair without imparting any harsh chemicals, parabens or silicones. Enhanced with clinically proven plant actives and Karmatin™ (the first-of-its-kind vegan keratin), this color-safe duo will cleanse and nourish your hair and scalp rather than stripping away natural protective oils. Wild harvested marula oil, organic murumuru butter and ximenia oil also help to condition and hydrate scalp and hair without leaving behind pore-blocking residue.
And on days when you don't wash your hair, try using GRO Dry Shampoo to give your hair a clean lift with clean ingredients. This plant-powered, lightweight spray is formulated without talc or benzene and is designed to absorb excess perspiration, oils and odors while supporting a healthy hair ecosystem. Plus, it features an eco-friendly propellant for even, effective distribution, and, as a bonus, it smells great!
The Wrap-Up
There you have it. Shampooing is an essential part of your hair care routine that can have a huge impact on the health of your scalp and hair. Understanding the ingredients in most commercial shampoos is vital, and by limiting your exposure to harsh chemicals as well as adopting the best shampooing practices, you can promote better hair health.
Overall, choosing a natural shampoo that's free of sulfates and other harsh chemicals can play an important role in keeping hair healthy and strong. Whenever possible, use an all-natural, salon-quality shampoo and conditioner that will not only clean your hair but nourish it from root to tip!
More From VEGAMOUR
Photo credit: Karolina Grabowska/Pexels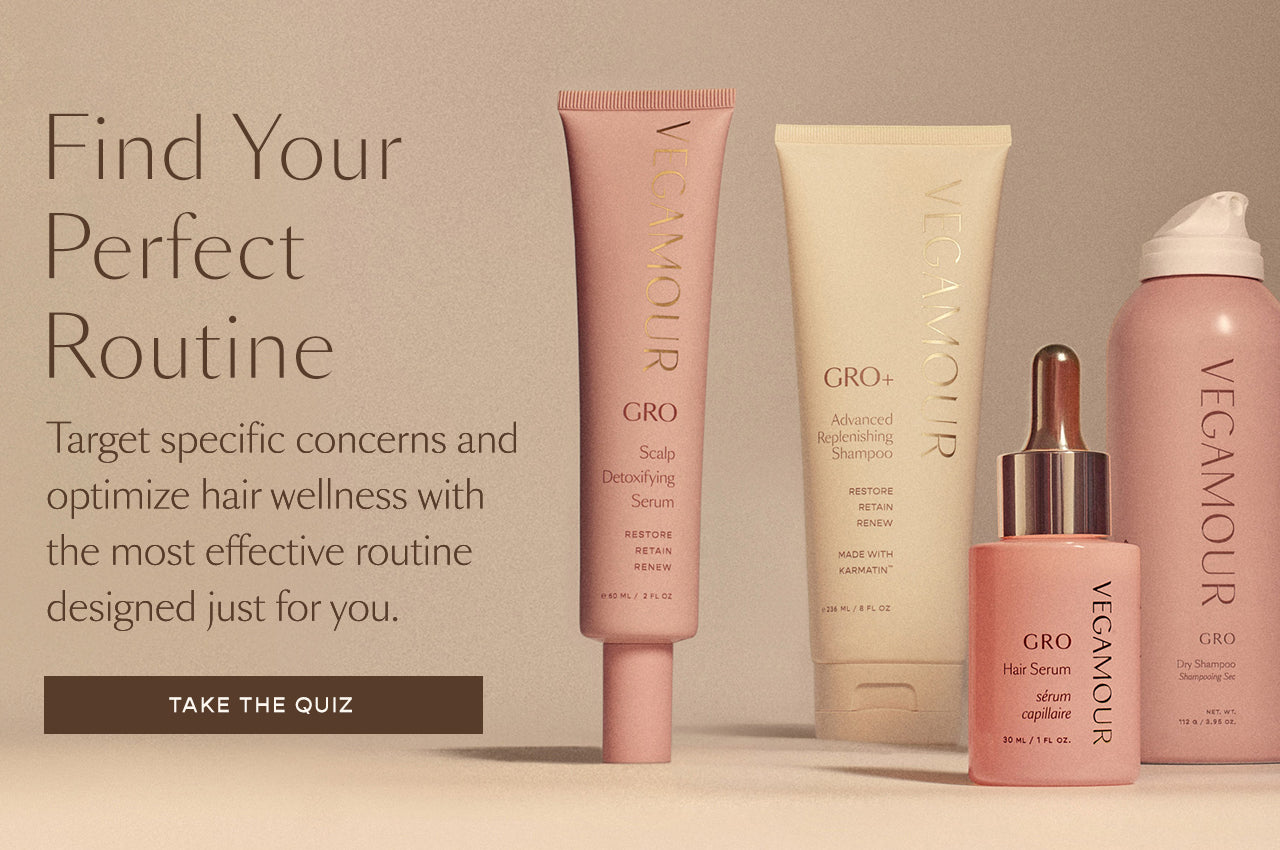 Disclaimer: Information in this article is intended for general informational and entertainment purposes only. It is not intended to constitute medical advice, diagnosis, or treatment. Always seek professional medical advice from your physician.