Is Semi-Permanent Hair Dye Damaging? Here's What We Know
Sticking to your natural hair color can get boring, but dyeing your hair comes with its own risks. Many people worry about subjecting their strands to the harsh chemicals used in conventional dyes, which can permanently alter hair follicles, leading to split ends and other damaging effects.
Semi-permanent dyes have recently become a popular alternative to permanent dyes, but will they lead to color-damaged hair strands? VEGAMOUR spoke to experts to find out the truth behind semi-permanent hair dye. Plus, discover the products you really need to support your natural color from the inside out.
What is Semi Permanent Hair Dye?
In the past, if you wanted to change the color of your hair cuticle, you had two options: permanent or temporary dye.
Permanent dye jobs are often done in a salon, where a stylist will prepare specially formulated colors using a color-protecting primer and high-quality cream base before applying them to each hair strand. Drugstore permanent dyes in different shades also offer a more permanent option for dyers on a budget. These permanent dyes typically last 6-8 weeks.
Temporary hair dye is typically a color wash that added your desired color to the outer layer of your hair without causing lasting damage, but it only lasted one wash before your natural color showed itself again.
These days, semi-permanent dyes have become a popular alternative to permanent and temporary hair color. Semi-permanent hair dye add shine and color and tend to last about six weeks before it gradually fade from your strands. This type of hair dye is more effective on light hair tones, which allows the color to be more visible. Regardless of hair type, semi-permanent dye is popular largely because people perceive it to be less damaging than conventional permanent dyes.
However, according to hair expert Jean Lopez, semi-permanent dyes are not without its own downsides, especially when it comes to your long-term hair health.
"Semi-permanent hair dyes don't require bleach, which means they cannot affect the hair's natural pigment or penetrate the shaft, thus, they are less harmful," Lopez explained. "Permanent hair dye causes more damage, as it can effectively penetrate the hair shaft. They are only used if individuals want to entirely alter their hair structure and style."
Lopez said that when comparing hair dyes, it's important to remember that both types of hair dye cause hair damage. "But in terms of longevity, permanent ones offer more assurance, while in terms of a safer method, semi-permanent is suggested," she said.
Whatever method you chose, Lopez said it's important to do your research and consult with a professional before you begin your hair color journey.
Read More: How Often Can You Dye Your Hair?
How Semi-Permanent Dye Damages Strands
While often gentler, Lopez said semi-permanent hair dyes can still damage strands.
Because semi-permanent dye is designed to coat the outside of your follicles without penetrating deep into the hair shaft, it doesn't cause long-term damage to the interior of your hair cortex, which is protected by the hair's exterior coating. It also can't permanently alter your hair's natural texture, melanin or color levels, making it intrinsically less damaging than permeant dye, particularly if you need to bleach your strands before dying.
However, Lopez said that semi-permanent dyes can still damage the exterior of your strands, even when applied at a low volume.
"The ingredients of semi-permanent hair dyes consist of hydrogen peroxide," she explained. "This chemical can resist the production of your hair's essential oils, including lipids and proteins, which are natural vitamins your hair needs to be smoother. Hence, if you apply products like this, expect that you may develop dryness, breakage and tangled locks in the long run."
Semi-permanent hair wash is especially damaging if you have fragile, damaged or color-treated strands, which tend to be more porous and vulnerable to damage. This makes it even easier for even semi-permanent dye to penetrate more deeply into the fragile interior of your follicles. If this happens, your semi-permanent dye job might become more permanent than you intended!
If you're worried your strands are too fragile to dye, try supporting your follicles with a hair health-supporting serum that strengthens your strands from the inside out to help protect your follicles while nourishing new growth. Adding a little extra follicular support to your routine can encourage healthier hair follicles and promote improved hair health, which lessens the amount of damage your strands are susceptible to as a result of any hair dye.

Read More: How to Make Your Hair Color Last Longer
How to Dye Your Strands the Healthy Way
Any type of hair dye puts you at risk of damaging your strands, but there are ways to make sure you're doing it as safely and sustainably as possible.
"I still recommend permanent or demi-permanent hair dyes, especially for individuals who have no history of hair color," she said. "Its purpose is to alter your natural hair pigment, so its effectiveness may satisfy your desire. It may cause severe damage, but your hair's health can still be retained through extensive hair care routines and treatments."
Working closely with a professional colorist to achieve your color goals means you'll be able to achieve your desired tone on the first try, without risking the dying and re-dying process that can leave hair especially vulnerable to damage.
Whatever method you chose, Lopez said that how you tend to your dyed strands will make the difference between a healthy new hue and a potentially damaging dye job.
"Always apply conditioner every day for at least a month," she said. "Ensure you soak your hair ends for at least 3 to 5 minutes."
Because dyed hair is often dehydrated and semi-permanent dyes can strip hair of your natural oils, a nourishing conditioning routine is necessary to ensure your hair doesn't take on a brittle, straw-like texture often associated with color-damaged hair. Apply a hydrating hair mask once a week to lock in moisture and find a daily conditioner that supports hair health to ensure your strands are getting the support they need.

Even if you condition your hair daily, Lopez advises keeping your cleansing to a minimum. "Resist applying shampoo every [shower]," she said. "Your hair already lacks essential oils due to the hair color. Thus, applying shampoo [with] intense chemicals might completely eradicate them."
Lopez also recommends consulting with a professional who can make sure your hair is staying healthy. "Professionals can help sustain the health of your hair while maintaining your desired look," she said.
Read More: How to Hydrate Hair After Bleaching It
The Products You Need for Happier, Healthier Strands
Whether you decide to try out semi-permanent hair dye or stick to your natural hue, investing in products that support and nurture the health of your strands is the best way to make sure your hair is getting the help it needs to thrive. Enjoy your new hue and healthier locks! The best hair days are yet to come.
More From VEGAMOUR
Photo credit: RODNAE Productions/Pexels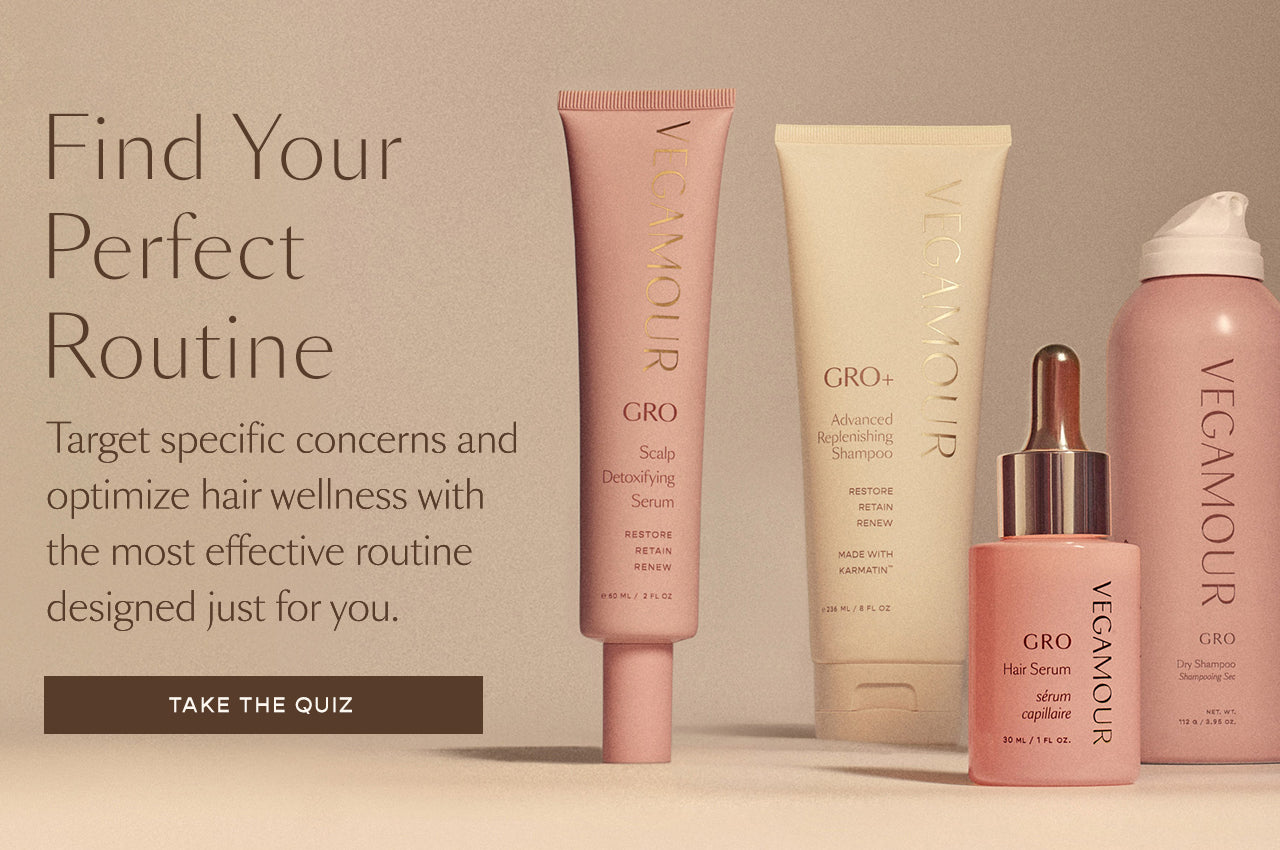 Disclaimer: Information in this article is intended for general informational and entertainment purposes only. It is not intended to constitute medical advice, diagnosis, or treatment. Always seek professional medical advice from your physician.